Adding personalisation to the manufacturing sector's toolbox
By Neil Hammerton, CEO and Co-Founder, Natterbox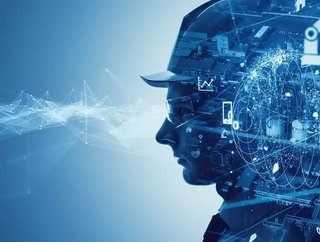 The manufacturing industry is in the midst of a tectonic shift. It doesn't matter whether a company's product is automotive, electronic, constructi...
The manufacturing industry is in the midst of a tectonic shift.
It doesn't matter whether a company's product is automotive, electronic, construction or healthcare related – disruption is rife, largely due to new and emerging technology transforming the industry's processes. The days of simple assembly lines have been leapfrogged as manufacturers are moving to embrace bold new production and design techniques. From automation and robotics, to 3D-printing and generative design software; there are a number of innovations helping to revolutionise the production line.
Added to this is increased consumer demand, meaning manufacturers can't afford to stand still. Companies must go beyond the product and connect with their customers in entirely new ways to stay afloat in today's market and stand out from the crowd.
Hammering home the need for improved customer service
Customers are continuing to demand more from their manufacturing suppliers, whether it's the end-consumer, who has an ever-growing expectation of the speed and quality at which a product is delivered, or the next stage in the supply chain demanding just in time (JIT) deliveries – both of which are putting an increasing amount of pressure on production cycles. No matter what you manufacture, your customers increasingly want high quality service, along with reliable products.
But what does this service look like and how is it achieved? To answer this question, manufacturers can look to the likes of Amazon or Starling Bank for inspiration. These companies are doing well because they create intuitive, connected and real-time experiences for their customers – and manufacturers need to do the same.
There are a number of ways that this kind of service can materialise, whether with a buyer's app or a website that's less a catalogue and more a guide on how buying the product will improve the customer's life. Whatever the platform is, it must be linked and integrated with a buyer's account, contracts and other services and be fully end-to-end, with no inconsistency – bringing together substance and style for a truly customer-worthy experience.
Recognising the importance of data
Manufacturers increasingly view customer experience as their competitive differentiator, with almost half competing on that basis.[1] But as customer experience becomes a priority for more companies, standing out from the crowd will become a greater challenge. The ones that do will be those that grasp the power of personalisation – which can only be achieved, and successfully scaled, by having complete control of their data. Data sits at the core of any business but is a commodity that many don't use to its full potential, made up of priceless information that, when integrated with the right CRM tools, data can empower employees to deliver better services. Combined with completely integrated telephony, manufacturers can offer whatever customers need, across the channels they prefer, in a consistent, seamless experience.
Research shows that 70% of B2B buyers have already fully defined their needs before engaging with a sales representative[2].  This means that potential customers are likely to of conducted a great deal of research – mainly visiting websites and social channels - before making initial contact with a possible supplier. Visits to these online platforms can provide valuable data that can be fed into your sales team and help build a picture of each buyer, so they are prepared when that contact does come.
From a service perspective, existing and prospective customer information that is captured and stored in one centralised location means every sales rep can deliver smarter, more personalised experiences due to instant access to, and background knowledge of, previous interactions, contracts and other data. That same information can also be used to engage customers via preferred lines of communication, rather than forcing them to use anonymous contact numbers or addresses.
With the right data, manufacturers can deliver the personalised service buyers want, but at a scale that's sustainable and efficient to their own businesses.
SEE ALSO:
Collaboration is key
Most manufacturers rely on a mix of dealers, distributors and partners to attract, acquire and serve end customers. Once, this meant an arm's length relationship, but now, consumers want to speak to the people that can have an impact as quickly as possible – they don't want to speak to someone that has to speak to someone else, and ultimately become a part of a never-ending chain.
Managing the partner network is therefore key to delivering satisfactory customer service for any manufacturing organisation. This requires collaboration, and constant and secure sharing of accurate data between parties, so that the customer receives a consistent level of service, regardless of who they contact. But to do so, manufacturers first need to identify areas for improvement in their own customer service offering so they can not only deal with issues directly, but also share data insights to aid the smooth running of their partner networks.
Digital transformation for a more connected journey
Cumbersome, antiquated systems and processes will not help in this new reality of extreme customer demands – what's required are tools that help build the experiences that customers want. As a result, manufacturers that can connect customer data with automation and artificial intelligence are leading the industry in digital transformation.
Adopting such technology is key to future proofing the businesses in unifying and personalising the customer experience across every touchpoint and channel, from awareness to purchase, to after-sales and service, repeat business and beyond. 
Not only do these connected journeys better serve the customer, they also drive new opportunities for manufacturers to grow revenue and stay competitive in an evolving landscape.
By Neil Hammerton, CEO and Co-Founder, Natterbox