5 ways to create sustainable supply chains with technology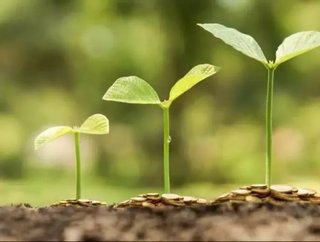 From Rana Plaza to the horsemeat scandal, non-compliance, low engagement or simple a lack of supplier information lead to disasters that burned huge hol...
From Rana Plaza to the horsemeat scandal, non-compliance, low engagement or simple a lack of supplier information lead to disasters that burned huge holes in the pockets of global corporations. In a world where supply chains can be extensive, monitoring and ensuring due diligence is no easy task. But the business risks, as we have witnessed in recent years, are significant. Whether it's a drop in share price, damaged brand reputation, or increased costs to help disaster victims, understanding and managing your supply chain risk is simply good business.
Unfortunately, most responsible sourcing professionals expect incidents of supply chain upheaval to become more common in the face of increasing globalization, resource challenges, such as water scarcity and soil degradation, and the negative effects of climate change, such as extreme weather.
While technology alone does not solve all problems, knowing there is an issue is one of the first steps on the road to creating a safer supply chain. Thankfully, software platforms and tools can help you understand your supply chains. From identifying suppliers that need your attention and simplifying audit finding and action management processes to providing capacity building tools to help create a sustainable, effective and resilient supply chain technology is most definitely part of the solution.
Curious? Here are five ways that technology can help you create sustainable change in your supply chains.
1. Identifying risky suppliers
It's hard to discuss risk management in supply chains without bringing up the deadliest garment-factory accident in history, the collapse of the Rana Plaza building, which killed over 1,100 people. It's no secret that conditions for workers in Bangladesh are poor. So, how could technology help manage risks of this kind?
Even with only a few hundred tier 1 suppliers, simple tasks like information collection can seem like a mammoth operation. Extend this to tier 2 or increase your suppliers and things start to become unmanageable without systems. By automating the risk management process, supplier self-assessments and code of conduct surveys, for example, we can begin to reduce the manual administration required. Using a supply chain information management system, suppliers can be automatically screened for risks based on their country of operation, products, existing audits, and using pre-existing data. Then the system can simply invite suppliers to respond to questionnaires, and automated emails and summary dashboards follow up with required actions, so you can dedicate more time to engagement or considering alternatives.
2. Simplifying the auditing process
While audits have their limits, they remain part of the toolset for responsible sourcing professionals. As you'll no doubt be aware there are many tens of thousands of audits undertaken on suppliers each year, increasingly to common industry standards such as BSCI, SMETA, or others. This provides an excellent starting point for technology that leverages existing databases and enables easy identification of audit status and findings.
Technology can also be used to create, schedule and conduct audits, in-house or help manage third parties doing so on your behalf. Observations and non-compliances - including images - can be captured on site, even when offline. Data can then synchronize with your systems as soon as the auditor's device is back online.
3. Measuring and anticipating your carbon footprint
Transitioning to a low carbon economy means reducing carbon emissions not only from your direct operations, but that of your supply chain too. Of course, you can't manage what you don't measure, but monitoring scope 3 emissions – i.e. from the goods you purchase – can seem like a daunting task when you procure a large inventory of products.
Here, software tools can help you determine the carbon footprint of each supplier and calculate your carbon emissions per pound spent. Better yet, you can also use software to anticipate what the carbon footprint of future purchases might be, and make informed decisions.
4. Ensuring sustainable sourcing
Despite the wealth of commitments from global businesses, palm oil is still high on the agenda for many NGOs. In September this year, Greenpeace activists closed off access to all imports and exports from palm oil trader IOI, whose practices it's claimed have caused fires, forest destruction and human rights abuses. Ensuring that your raw materials are sound – whether it is indeed palm oil, timber or gold – can help supply chain disruption.
Tracing your supplies right back to extraction or raw material is not easy. However, traceability and tracking software and services exist today to enable you to do just that. For example, by creating a map through your supply chain based on batches or lots of the product purchased. These processes draw on other databases – for example, in the timber category checking performance against the Programme for the Endorsement of Forest Certification (PEFC) and Forest Stewardship Council (FSC) sourcing criteria. When risks are identified, you have the opportunity to work with suppliers to resolve any issues before they become business critical.
5. Enabling collaboration and building capacity
Many of the challenges we see in our supply chains stem from a lack of legislation – or as is more often the case – a lack of application of that legislation. Indeed many of our supply chains are in developing countries, and while that can, and often does, present risks, it also provides opportunity. It is well know that a buyer generally holds more power than a seller, and to steal a line from Peter Parker – with (great) power comes (great) responsibility. If we continue to hold suppliers to our standards and only audit the results, we are destined to be locked into a self-defeating cycle. Just as over the years countries have established capacity building projects to inform, support and nurture developing countries, so businesses are beginning to understand the need for and benefit of capacity building in their supply chains. Again, this is already happening and the education and collaboration is being facilitated by technology. 
By Matt Scott, Director of Business Development, UL EHS Sustainability