Pop-up or micro? Fulfilment strategies are bottom-line must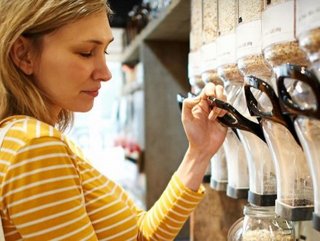 With the pandemic causing supply bedlam and a shift towards e-commerce, fulfilment is more important to the bottom line than ever before
Traditional customer purchasing patterns were already changing back in 2019, with a strong trend away from bricks-and-mortar shopping and towards e-commerce. The pandemic accelerated this to an incredible degree.
The industry has also seen a move away from a multichannel retail strategy approach to omnichannel - the seamless integration of the buying experience across all channels. Of course, the pandemic also threw in plenty of supply disruption, however one happened to buy products.
With such rapid change, on top of so many challenges, one area that retailers have had to look hard at is their strategy around fulfilment.
Recent research from US software consultancy, Blue Yonder, analysed responses from 300 senior logistics and fulfilment executives in the retail and e-commerce industries.
Blue Yonder Future of Fulfilment Report
In the resulting report, called The Future of Fulfilment, BlueYonder revealed that, in 2021, more than half the usual number of retailers were planning to fully automate their fulfilment operations, in order to enhance the customer experience.
It reported that retailers in the pharmacy, health and beauty spaces were the likeliest to have all their fulfilment locations automated.
Reflecting on how organisations can meet the needs of customer-driven commerce, and increase fulfilment, Blue Yonder stressed the need for agile fulfilment solutions, such as micro-fulfilment centres (MFCs) and pop-up distribution centres.
MFCs take the speed of localised, in-store pick-up and combines it with the efficiency of large, automated warehouses. The model is popular in the food retail industry, as an alternative to manual fulfilment, or large automated warehouses. Being small, MFCs offer competitive advantages in terms of last mile and delivery costs.
"There's a lot of buzz around micro-fulfilment at the moment," says Peter Jones, MD and founder of Australia-based supply chain specialists, Prological Consulting.
"Organisations are exploring it as a way to increase speed to market and raise the bar on last-mile delivery."
Pre-pandemic, micro-fulfilment was gaining traction
Jones says that even before the pandemic, automated micro-fulfilment centres (MFC) were gaining traction around the world.
"The pandemic accelerated this trend, as consumers were forced to find a way to provide food for their families while social distancing," says Jones. "Online adoption has grown exponentially, leaving many retailers underprepared and in a reactive state.
MFCs are being driven by automation technology, with Austria-based automation giant Knapp being in the vanguard.
"Micro-fulfilment has been driving efficiencies in the grocery supply chain for some time, and has continued to gain traction in the US and UK," says Jones.
He adds that micro-fulfilment is well suited to grocery retail because it involves "large orders of perishable goods, coupled with strong demand from consumers for quicker, more convenient options for delivery and online orders".
Outside of food retail, Jones says many retailers are unlikely to move the same volume, meaning micro-fulfilment isn't always the right approach.
He says: "While we're seeing many retailers add e-fulfilment capability, a lot of work has to be done before something as large-scale and cost prohibitive as micro-fulfilment can be considered."
Inventory control crucial to micro-fulfilment
Jones continues: "A fundamental thing you need to get right is inventory control. Inventory needs to be 100% accurate if you're to communicate with customers what is available, when it is available and where it is available.
"You also need to ensure that your goods online are well-merchandised, with accurate information about colour and size, alongside an easy-to-use and transaction process."
Once all of this has been worked out, says Jones, "you need to develop the internal processes to ensure that the goods can be packaged up, sent out and then delivered through the appropriate delivery processes."
"With retail supply chain, getting the processes right should come before any large-scale investment in micro-fulfilment," he urges. "As we often find with our clients, there are some great benefits to be realised by developing, enhancing, and improving the assets and people you already have before having to invest in a completely new strategy."
Pop-up fulfilment: Ideal for peak holiday demand
While micro-fulfilment is beyond the scope of some retailers, pop-up fulfilment is a more accessible approach. Many retailers are beginning to use temporary pop‑up fulfilment centres to increase throughput during high-volume holiday periods, such as Thanksgiving and Christmas. It's a way to get products closer to customers faster, in specific areas and at a fraction of the cost and time required to set up permanent distribution centres.
"Long delivery times are one of the top reasons for shopping cart abandonment," says Rebecca Steele, marketing manager with PFS, a US-based e-commerce fulfilment service for direct-to-consumer and B2B channels.
In her white paper, The Future is Pop-up, Steele adds: "With an affordable, flexible, fully integrated distributed order-management solution, companies can extend operations with temporary fulfilment locations during peak periods.
"During one Thanksgiving, we set up two pop‑up distribution centres for a single client, and they accounted for 10% of the overall order fulfilment volume for the week."
Retailers testing demand with pop-up shops
Steele also says that brands are using pop‑up stores as a means to test how consumers interact with their products, and better understand what drives sales.
She also reveals that e-commerce brands - such as Wayfair, the US-based homes and living e-retailer - are now using the pop-up model to better understand their customers.
"Wayfair has no physical presence, and they realised this is a gap in their understanding of consumers," says Steele. "So in response, they opened pop‑up stores during the holiday season, to test how consumers interact with their brand and products offline."
She adds that Wayfair and e-tailers like them use such location-specific data to fine-tune their merchandising strategy.
Steele also says pop-up fulfilment is being used by retailers with a bricks and mortar presence to test various locations, before making more permanent commitments.
"Today's non-traditional lease terms offer location flexibility that was unheard just a few years ago," she says. "Short-term leases, with an option to extend, are becoming standard practice."