Supply Chain Risk Management
Q&A Protecting your supply chain from unethical suppliers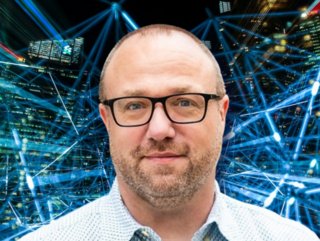 Anders Lillevik
With so much scrutiny on supply chains, how can technology be used to have visibility on unethical practice?
Responsible sourcing is a conscious effort made by organisations to ensure that, at each stage of the supply chain, goods and services are produced or executed in an ethical, sustainable and socially-conscious way.
While most companies set out to do the right thing, the complexity and disconnected nature of modern supply chains makes it difficult for organisations to isolate and address unethical behaviours that are deep within their extended supply chains.
Anders Lillevik, founder and CEO of Focal Point and Procurement Magazine examine how getting to know your vendor's vendor can help to mitigate those risks and further solutions to the problem.
Aren't the issues of sweat-shop labour and unethical practice now a thing of the distant past?
When we picture industrial accidents and ethical violations, we often think of the turn of the 20th century when labor laws were loose. Yet it might surprise you to know that the second most deadly industrial disaster happened just 10 years ago.
The collapse of the Rana Plaza garment factory in Bangladesh led to the death of 1,130 people and injured over 2,500 others. This tragedy exposed the hazardous working conditions and labor rights violations in the garment industry and catalysed greater scrutiny on extended supply chain networks.

Why are some businesses still unaware of ethical issues in their supply chain?
One of the driving factors is that businesses increasingly rely on a web of subcontractors and third-party vendors. As supply chains become more complex and extended, this means companies find themselves increasingly distant from the sources of their labor and materials.
This distance poses significant challenges in ensuring ethical practices throughout the supply chain. While many companies profess their commitment to ethical sourcing, turning those words into action becomes difficult due to the lack of control over vendors' vendors.
So, when an organisation is trying to strengthen its ethical supply chain, one of the first and most impactful places is to start by unpacking the entire supply chain – from the primary supplier down to their smallest subcontractor.
How big is the problem beneath tier one suppliers?
Most supply chains look like branching webs of startling complexity. Underneath each supplier are networks of vendors and subcontractors.
Most companies only work with a handful of their primary "Tier One" suppliers, but their extended supply chain network may end up touching hundreds or even thousands of different vendors via "Tier N" suppliers. Your primary manufacturer might need a key component in their factory to be produced by a different vendor, who, in turn, needs to source raw materials from still another vendor.
The numbers get large quickly. In 2017 Elm Analytics estimated that while there were around 5,000 Tier 1 automotive suppliers in the US, the total number of US suppliers including Tier N was over 285,000.
Large enterprises like Walmart, for example, have over 100,000 suppliers alone.
While it is easier to find which of various major brands are still linked to sweatshop labor, the average procurement professional will more likely be faced with confirming the ethical sourcing for smaller aspects of the consumer journey, such as the shelves the products are stocked on.

​​​​​​​What pressure is there on businesses to make sure their procurement is ethical?
The implications of unethical sourcing practices are multifaceted, extending beyond mere reputational damage. From a legal standpoint, there is a growing global trend towards mandatory human rights due diligence. Governments and regulatory bodies worldwide are putting increased pressure on companies to ensure ethical practices throughout their supply chains. Violations of these regulations can lead to severe legal consequences, damaging the brand's image and exposing it to financial liabilities.
In the United States and around the world, brands must proactively assess their sourcing practices to avoid falling afoul of human rights regulations. By implementing measures to increase visibility across the supply chain, companies can identify and rectify unethical practices promptly. Failing to do so not only puts the brand's reputation at risk but also leads to potential revenue loss, employee disengagement, and strained relationships with business partners.
Can improved visibility help solve the problem?
The solution to mitigating the risk of unethical sourcing lies in enhancing visibility across the entire supply chain. As businesses aim to eliminate unethical labor and sourcing practices, they must invest in unsiloed data to gain comprehensive insights into their vendors' vendors and identify where exactly the risks occur. Implementing programs and processes that go beyond traditional spreadsheets and lengthy email chains will facilitate better communication and transparency.
One crucial aspect is the adoption of technology that streamlines data collection and analysis throughout the supply chain. Modern supply chain management tools, such as blockchain-based systems, provide a transparent and immutable record of each transaction and supplier involved, ensuring that ethical standards are upheld at every stage.
Fostering collaborative relationships with suppliers and partners can help foster a culture of ethical sourcing. Encouraging open dialogue and setting clear expectations regarding ethical standards can lead to a shared commitment to responsible business practices.
How can technology help solve the problem?
Ensuring ethical sourcing practices throughout the supply chain is a challenging yet imperative goal for businesses. While global initiatives are pushing for mandatory human rights due diligence, individual companies can proactively contribute to this cause by enhancing visibility across their entire supply chain. Implementing modern technology and establishing transparent communication channels with suppliers are essential steps toward achieving an ethical and sustainable supply chain.
By prioritising ethical practices, brands not only safeguard their reputation and comply with evolving regulations but also contribute to a better world, where fair labor practices and responsible sourcing are the norm. It is through collective efforts and individual actions that businesses can truly mitigate the risk of unethical sourcing and create a more equitable and sustainable global marketplace.
Read more on the fundamentals of responsible sourcing and how the US Government is expanding their commitment to sustainable procurement.
*************************************************
For more insights into Procurement & Supply Chain - check out the latest edition of Procurement Magazine and be sure to follow us on LinkedIn & Twitter
Other magazines that may be of interest - Supply Chain Magazine | Sustainability Magazine
Please also check out our upcoming event - Procurement & Supply Chain LIVE in London at the BDC on Sept 26/27th 2023
*********************************************
BizClik is a global provider of B2B digital media platforms that cover 'Executive Communities' for CEOs, CFOs, CMOs, Sustainability Leaders, Procurement & Supply Chain Leaders, Technology & AI Leaders, Cyber Leaders, FinTech & InsurTech Leaders as well as covering industries such as Manufacturing, Mining, Energy, EV, Construction, Healthcare + Food & Drink.
BizClik, based in London, Dubai & New York offers services such as Content Creation, Advertising & Sponsorship Solutions, Webinars & Events.