Supply Chain Risk Management
Procurement & Supply Chain Live: David Wylie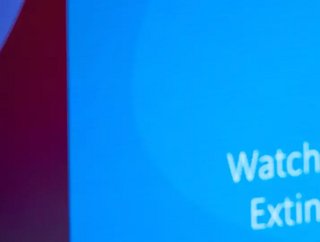 David Wylie, Procurement Director at Thames Water, took the audience back 65mn years and then to the future with managing supply chains under pressure
Taking the after-lunch speaker slot was a challenge embraced by David Wylie, Commercial and Procurement Director at Thames Water.
"I'm going to get you motivated with a disaster story", said Wylie. He opened with an account of the dinosaur extinction 65mn years ago, when a meteor taller than Mount Everest crashed into The Gulf of Mexico. Dinosaurs were one day munching pleasantly on grass, then they were erased from the face of the earth. 
"What that made me think about, is that in procurement, we're working with our heads down, thinking about what's coming next, what we do in the future and what's going to make us survive."
Supply Chains under pressure
"We live in a changing world and supply chains are under a huge amount of pressure", said Wylie. "We've seen over the past couple of years the sheer human and economic cost of some of the things that have gone on."
The Heavy Goods Vehicle driver shortage, the expanding costs of container ships and energy prices have all led to only 39% of deliveries making it on time.
"What we see is that the focus on supply chains and procurement from the board has never been bigger, but it's also never been broader", said Wylie. "Now, there's much more focus on quality, speed and resilience."
Ethics in procurement and the supply chain
With more pressure on supply chains to deliver, there might be room for ethics to slip.
"How do you make sure,that every point in your supply chain is doing the right thing ethically", asked Wylie. "It's quite difficult to do without digitalisation."
Wylie believes that there is a lot we can do in order to strengthen the supply chain and remove threats, including ethical standards. This starts with the approach towards customers, a CEO who is engaged with their team and understanding the importance of data.