Amazon Business helping SMBs thrive in an uncertain world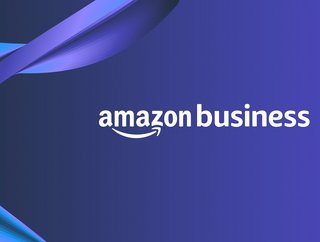 Amazon Business
Life has never been tougher for SMBs but Amazon Business gives them the tools and data needed for resilience and cost savings
Amazon spent a quarter of a century building Amazon.com, which now serves-up goods to an estimated 300 million customers.
Yet over time it became clear to Amazon that a growing number of its customers were not consumers, but businesses seeking office supplies and bulk goods.
To serve this burgeoning B2B ecommerce audience, the company launched Amazon Business in 2015, as a means to:
Meet purchasing challenges
Save time and money
Achieve greater visibility
Enjoy easy reconciliation
With its ever-growing set of tools and business only-pricing, Amazon Business helps firms configure processes around approvals, and allows for the bulk purchasing of everything from car parts to office essentials.
But today's world is a very different place to 2015. In those eight years, we saw the Covid Pandemic put Planet Earth in factory-reset mode; everything seemed to change almost overnight.
One of the biggest changes was the seismic shift to ecommerce. Although fuelled by a succession of lockdowns, the ecommerce boom is now a permanent fixture in our private and work lives.
This boom has made Amazon Business platform more relevant than ever for small-to-medium businesses (SMBs), who form the bulk of its customers.
Yet today's world is even more chaotic and unstable than during Covid, with SMBs facing a 'new normal' of post-pandemic supply chain disruption, geopolitical uncertainty, soaring energy costs, rampant inflation and an ever-shifting regulatory ESG landscape.
All of which means SMBs have an urgent need both to navigate supply chain challenges and also reduce costs to fuel quick growth.
The problem they face is that last year's strategic plans do not speak to this year's challenges, meaning many SMBs are surviving, surviving day to day, being reactive rather than proactive.
Organisations that lack insight into their spending, for example, are unable to spot opportunities to reduce costs.
This is why Amazon Business – with its rich data that can provide actionable insights – is the perfect platform for SMBs looking not just to survive, but to thrive.
Amazon's report, The SMB Guide to Buying, lays bare these important benefits. Such benefits include:
Simplified buying, that delivers the familiar purchasing experience of Amazon with business-only features that allow you to focus on strategic decisions
Reduced costs, through bespoke flexible purchasing controls that allow businesses to deliver value
Streamlined procurement processes that help businesses drive procurement at the pace of progress.
Using Amazon Business, an SMB can also understand its buying behaviours using advanced analytics and dashboards. It can see who's buying what, and for how much.
Armed with real-time spend data, SMB leaders can make smarter budgeting and purchasing decisions.
These and other benefits brought by Amazon Business are making SMBs more resilient and better prepared for future challenges.