Amazon Business can be digital future for procurement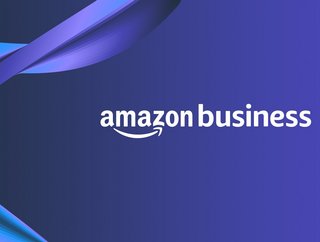 Amazon Business
Too often procurement misses out on digital transformation programmes, even though Amazon Business is a ready made and proven digital solution
Ours is a time of generational change, with technology revolutionising the way we live and work, in the same way coal and steam changed the world 150 years ago.
But now, as then, this change – although seismic – is uneven. There are the trailblazers, who helped drive Industry 4.0 technologies such as AI and machine learning, by showing what was possible, and encouraging a tranche of early adopters to follow suit.
Yet many businesses are yet to join the digital revolution, and there are others who are toe-dipping their way into the future.
In these businesses that are inching their way into the digital future, function by function, it is often procurement teams who miss out. But it needn't be this way. Digital procurement solutions exist, and work.
Solutions such as Amazon Business, which helps businesses configure bulk purchasing and approval workflows, and generates data that provides actionable insights.
Amazon Business is heavily invested in digital procurement, and as such recently sponsored a study from Harvard Business Review that explores the supplier management challenges organisations, and the benefits of adopting the right technologies.
Called, Digital Optimization Paves the Way to Strategic Supplier Management, the study details how digital dexterity keeps businesses in front of change by making procurement a strategic driver for parent organisations.
It is drawn from deep interviews with procurement thought leaders and organisations that are leading the procurement transformation.
Leaders such as Jim Kilpatrick, Global Supply Chain & Network Operations Leader for Deloitte, who warns: "It's going to be increasingly difficult for organisations to remain competitive and agile if they continue to work in a nondigital model."
Kilpatrick adds that advanced technologies such as AI and machine learning reduce the time-and-cost burden of admin by processing digital invoices.
"AI can sort through those paper invoices," says Kilpatrick. "It can identify problems and automatically resolve them with no humans involved."
Crucially, this frees up procurement professionals to focus on the all-important exceptions that cause so many problems for businesses.
Amazon Business EVP Chris Costello says: "As organisations transform, procurement is often among the last operations to evolve."
Costello points out that the need for digital evolution in procurement is pressing because going forward, business leaders that have grown up purchasing consumer products online now expect that buying option professionally.
She adds that managers also know that e-commerce means they can source supplies faster, from a wider base of vendors, often at lower prices.
Echoing Deloitte's Kilpatrick, Costello says that, most importantly, digital solutions "ease the tactical, repetitive and often manual work involved in purchasing processes" and that this " frees procurement teams to play a more strategic role in their organisation".
Such cost and time savings give procurement leaders the information needed to advance supplier diversity initiatives, which are mission critical in today's world. Technology can also further sustainability goals while simultaneously managing spend through multiple tiers of vendors.
Costello recognises that technological change is not an insignificant thing for organisations, and that they may have to do some "heavy lifting" before they see the benefits.
She appreciates, too, that such transformation means redesigning processes, investing in the right technologies, and ensuring that suitably skilled people are in place, both to make it happen, and then make it work.
But Costello points out that any organisation, regardless of size or budget, can make a start toward a digital future by "buying through an online store that by its very nature offers many of the advantages of technology".
Then, she says, it is in a position to "build on that foundation".