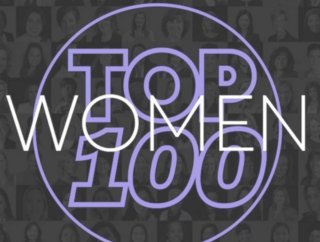 Top 10 Women in Supply Chain from Top 100 Women in Supply Chain
The 'Top 10 Women in Supply Chain' comiled from the April 2023 release of our Top 100 'Women in Supply Chain' Report
The women featured here are taken from the newly published Top 100 Women in Supply chain. These are extraordinary people, whose impact we feel every day, and whose work is helping to shape the future of supply chain and logistics.
10: Isabelle Conrot, Head of Global Logistics & Supply Chain Operations, Roche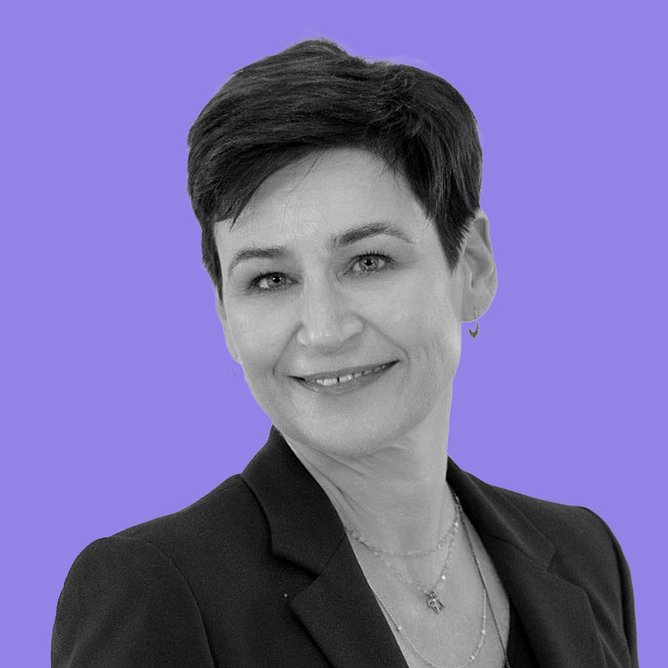 Isabelle Conrot, Head of Global Logistics & Supply Chain Operations, Roche
Executive Partner for Chief Supply Chain Officers at Gartner, Isabelle Conrot has over 30 years' experience in E2E supply chain and operations management. She spent the majority of her career at Biotechnology Research company, with Roche leaving the post of Head of Global Logistics and Supply Chain Operations in 2022 to start at Gartner.

Joining Roche in 1994 as a PhD student, Conrot stayed at the company until June 2022, during which time she held positions including: Head of Artworks Management; Head of Business Operations; Head of Regional Sales and Operations Planning; Group Head of Product Supply Chain Management; and Head of Global CMO Management.

She steered Roche through the pandemic, with the challenge of changing the company's 125-yearold mindset and shaping a sustainable logistics & supply chain operations organisation while adapting to the current and future needs of patients. "I want my legacy to be a lean and agile supply chain organisation that adds value and where people can perform at their best," she says.

Switzerland-based Conrot has a Doctorate in Pharmaceutical Sciences from the University of Basel, a degree in Pharmacy from The University of Luxembourg and University of Strasbourg, as well as qualifications in Leadership/Management and Global Supply Chain from The International Institute for Management Development. She is a polyglot, speaking English, French, German, and Luxembourgish, and is a Co-Active professional Coach.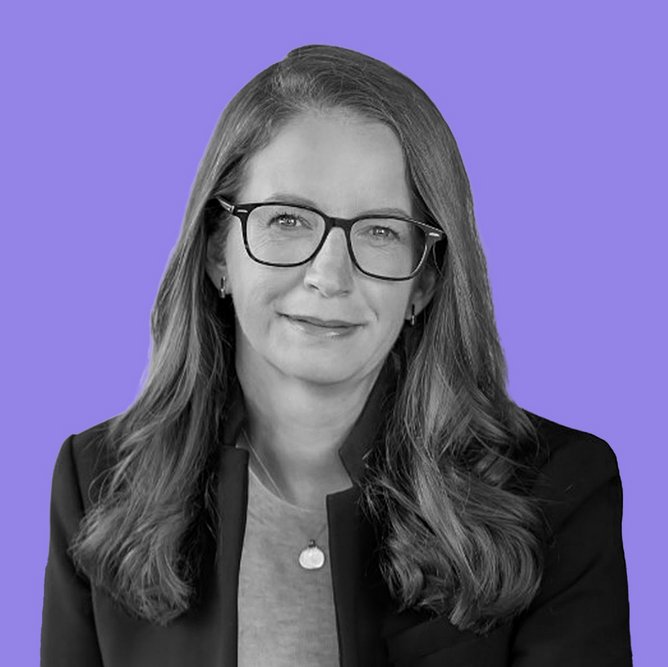 Gretchen McCarthy, CSCO, Target
Experienced retail leader Gretchen McCarthy is Chief Supply Chain and Logistics Officer at American retail giant Target.

The eighth largest retailer in the US welcomed McCarthy in 2004 as a Buyer in the newborn, infant, and toddler division, where "everything was new...I didn't even have my own lived experience as a parent yet to draw from".

In the nearly 20 years since, she has continued learning and listening, using experience to drive her career and lead to new opportunities across the business – from working on merchandising initiatives, leading Target's global teams during difficulty, and holding multiple senior leadership positions to merchandise planning and buying, leading teams in Canada and India, and serving as a sponsor of the Supply Chain Diversity Action Council.

"Curiosity is a trait that has driven my career and led me to new opportunities across the business," she says, "from working on Target's merchandising transformation initiative to leading our global teams through supply chain volatility these last few years."

A few years ago, she was fundamental in the transformation of Target's merchandising and supply chain functions, refreshing the retailer's shopping experience through tech enhancement alongside supply chain and inventory management to spur growth. She now oversees all functions of Target's global supply chain and logistics network, including inventory management, replenishment, fulfilment, global transportation, logistics, and distribution.

"The lessons I've learned and relationships I've built are assets I'll carry forward, as I work alongside my team on a larger scale in the years to come."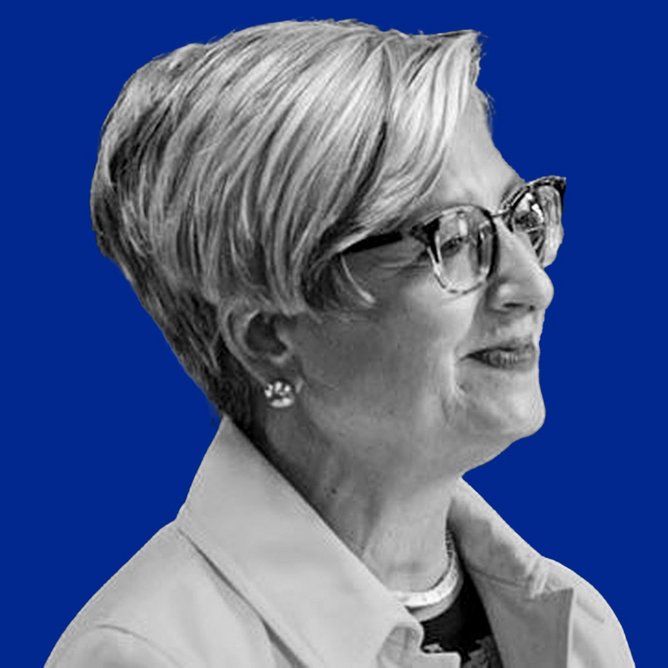 Carol Tomé, CEO, UPS
Twice recognised on Forbes' list of The World's 100 Most Powerful Women (#16 and #12), Carol Tomé started at international trucking company UPS in 2003 on its Board of Directors; in 2020, she was appointed as the 12th CEO in its 115-year history.

The company, headquartered in Atlanta, has the ethos "moving our world forward by delivering what matters", which encapsulates Tomé's pride: "UPS is a company with a proud past and an even brighter future. Our values define us. Our culture differentiates us. Our strategy drives us. At UPS, we are customer-first, peopleled, and innovation-driven."

Prior to UPS, she spent nearly 25 years at The Home Depot, the world's largest home improvement specialty retailer. Joining in 1995 as Vice President and Treasurer, she left in 2019 as Executive Vice President and Chief Financial Officer.

During her time there, The Home Depot grew from 400 stores to 2,200, with a revenue of nearly US$100bn and 450% increase in share price. Tomé has sat on multiple boards, including as Chairman of the Federal Reserve Bank of Atlanta; Chairman of the Metro Atlanta Chamber of Commerce; a Board Trustee for the Grady Memorial Hospital; on the Board of Directors of the Verizon Communications; the Atlanta Botanical Garden; and a member of The Committee of 200, The Business Council, and the International Business Council of the World Economic Forum.

She has been recognised by The Wall Street Journal as the number two Chief Financial Officer in 2012 and by Fortune Magazine as one of the top 50 most powerful women in business.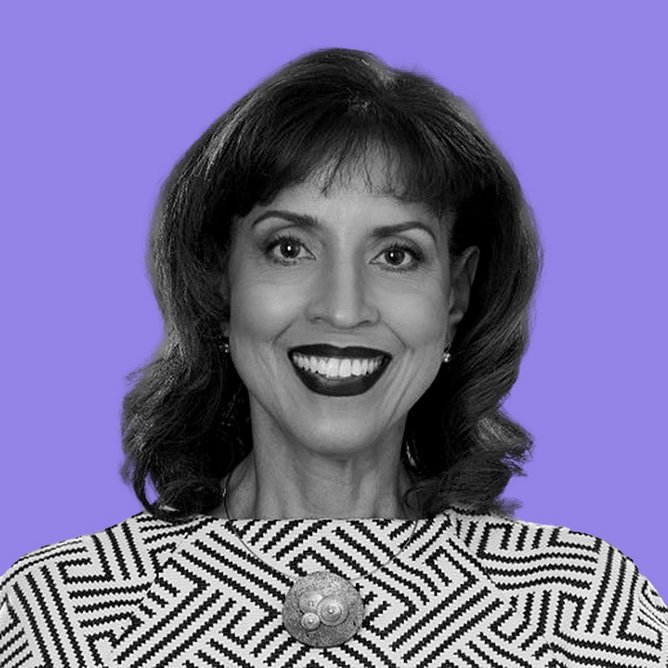 Marion Gross, EVP & Global CSCO, McDonalds
Supporting 37,000 restaurants and 64 million customers internationally, Marion Gross is Executive Vice President and Global Chief Supply Chain Officer at McDonald's. Focusing on resiliency while activating industry-wide progress in safety, quality, and sustainability with her team, Gross has been with McDonald's for nearly 30 years. Under her leadership, McDonald's achieved Gartner Supply Chain Masters recognition for five consecutive years and is ranked in the Top 10 global supply chains.

Known for her consistent focus on developing strong, diverse teams – where senior leaders are 57% female and 43% people of colour – to drive business results, her remit encompasses food quality and safety, strategic sourcing and cost management, distribution, logistics and supply chain integration, sustainability, new product commercialisation and execution, field execution, and supplier business diversity.

Gross has been the recipient of many industry awards, named in the 100 Most influential Women in Supply Chain by Global Women Supply Chain Leaders (2021); a CNN Risk Taker (2019); Chicago United Business Leader of Color (2019); 50 Most Powerful Women in Corporate America by Black Enterprise (2015); and Most Powerful and Influential Women in Illinois by National Diversity Council (2012).

She actively supports causes that care for the homeless, underserved children, Special Olympics athletes, and veterans – including as Board ViceChair and an Executive Committee Member for the Ronald McDonald House Charities of Chicagoland and Northwest Indiana. Gross studied at Western Illinois University, gaining her Bachelor of Science in Distribution and Logistics, and is a graduate of the Thunderbird Leadership in the Global Enterprise Program and Leadership Greater Chicago Fellows Program.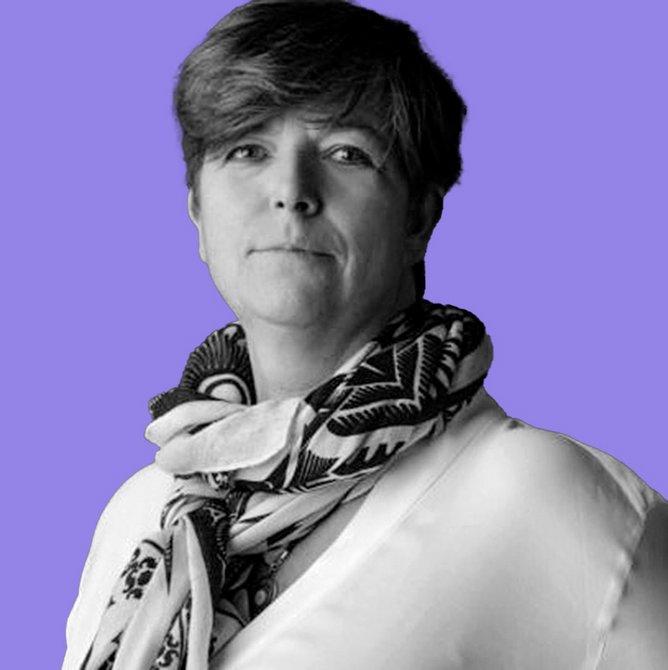 Ivanka Janssen, CSCO & Executive VP, Philips
With over 20 years' experience in varying sectors, Ivanka Janssen is a leader in global Supply Chain, consistently developing, growing, and digitally transforming international practices.

Having studied at Maastricht University, The University of Oslo, The University of Rochester's Simon Business School, INSEAD, The University of Oxford, LFC, and MIT Sloan, Janssen is committed to evolution: "In supply chain, there will always be something that needs to be improved and there will always be something that may go wrong."

Alongside a focus on digitisation – including the introduction of VR and AI to supply chain – Janssen believes in true diversity and equality: "Diversity is important because the more you can reflect the society in the work environment, the closer you are to where the consumers and customers are," she says, boasting a leadership team that's over 60% women, an increase from <20% in 2018 at Phillips, where she is Executive Vice President & Chief Supply Chain Officer. Before Phillips, she held positions including Vice President of Supply Chain Europe, Eastern Europe, and SubSaharan Africa at PepsiCo; Vice President of Global Route to Market Transformation at Diageo; and spent over two decades in varying positions at Altria.

Janssen is currently a Member of the Advisory Board at Heidrick and Struggles, and supports the Generation Games as a volunteer on the International Olympic Committee. Over a decade ago, she originated Female Leaders In Supply Chain, a network supporting women, and Co-Created Women In AI, where she runs annual masterclasses in Technology and Supply Chain Practice for women in developing markets.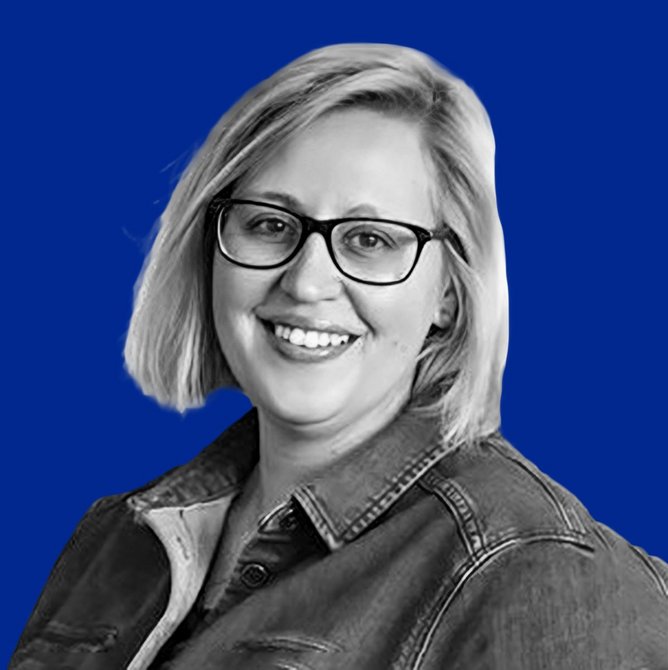 Tanja Dysli, CSC, IKEA US
Tanja Dysli is Swedish global homeware giant Ikea's Chief Supply Chain Officer, having joined the company in 2003 as a Supply Chain Specialist. Ikea – which was founded in 1943 by then 17-year-old Ingvar Kamprad as a sales business – has gained international fame from its affordable, sleek products that are made possible through effective supply chain management: global sourcing allows IKEA to access a larger range of products at a lower cost, while automation of processes helps to reduce costs and improve efficiency. Dysli is at the heart of this, ensuring that the Supply Chain is effective and efficient. "Ikea is on a journey to transform all our stores into fulfilment centres," Dysli says. "Most of them are getting rebuilt right now as we speak."

The transformation stems from an investment in demand-sensing capabilities, allowing Ikea to gain a better understanding of its physical storage capacity and staffing needs in advance. Over 15 years, her roles with the world's largest furniture retailer have centred around supply chain, retail logistics, business navigation, and store management, allowing her a complete, well-rounded view of the business.

Dysli is Philadelphia-based, holds a bachelor's degree in Business Management, Marketing, and Related Support Services from the University of Applied Sciences in Olten, Switzerland, and speaks fluent Swedish, German, and English, along with some Spanish and French. She contributes to industry events and publications, more recently as a speaker at Manifest: The Future of Logistics 2023 and Shop Talk 2022.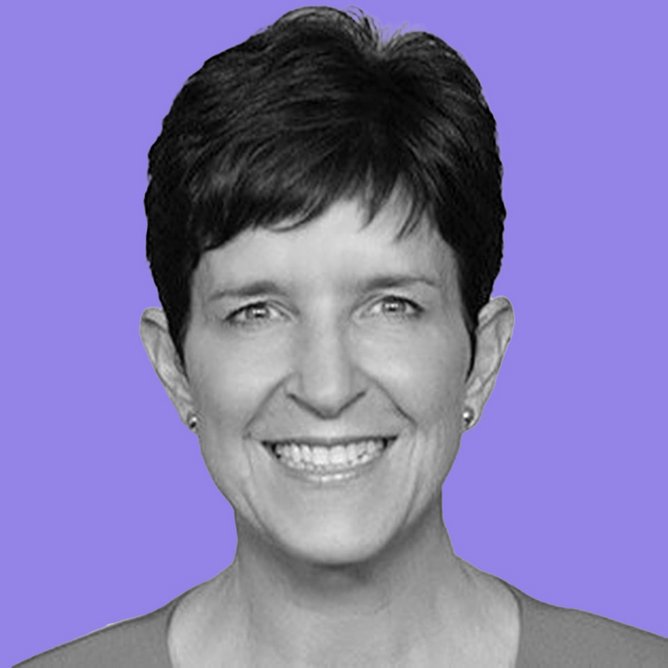 Linda Venables, CSCO, PwC Australia
Logistics veteran Linda Venables is an international executive with 35 years' experience building and leading teams across Retail, FMCG, Industrial, and Third-Party Logistics sectors. She is the first Chief Supply Chain Officer heading Business Consulting and Services at PwC Australia, a network spanning 155 countries with over 327,000 people, each of whom is committed to delivering quality assurance, advisory, and tax services.
This is alongside her services as an Independent Supply Chain Consultant and role as Deputy Chain of environmental community Noosa Biosphere Reserve Foundation.
"Across key markets, senior executives are focused now more than ever to understand, invest, and better control their supply chains. We intend to provide our clients with the expertise and advice they need to confidently make critical investments and improvements," Venables said. A rich employment history, Venables has held roles including Chief Logistics Officer in Supermarkets, Liquor and Convenience at Metcash, Director of IT and Supply Chain at Dick Smith Electronics, Business Development Manager at Woolworths Limited, and Business Director at DHL.
Her volunteering and charitable work includes sitting as a Non-Executive Director and Member of ARC for Foodbank Australia, and her work pursuing the professionalisation of supply chain management in Australia.
She holds a Bachelor of Science in Metallurgical Engineering from the University of Birmingham, a master's in Manufacturing Management from Cranfield School of Management, a qualification in Company Direction and Advanced Risk Management from the Australian Institute of Company Directors.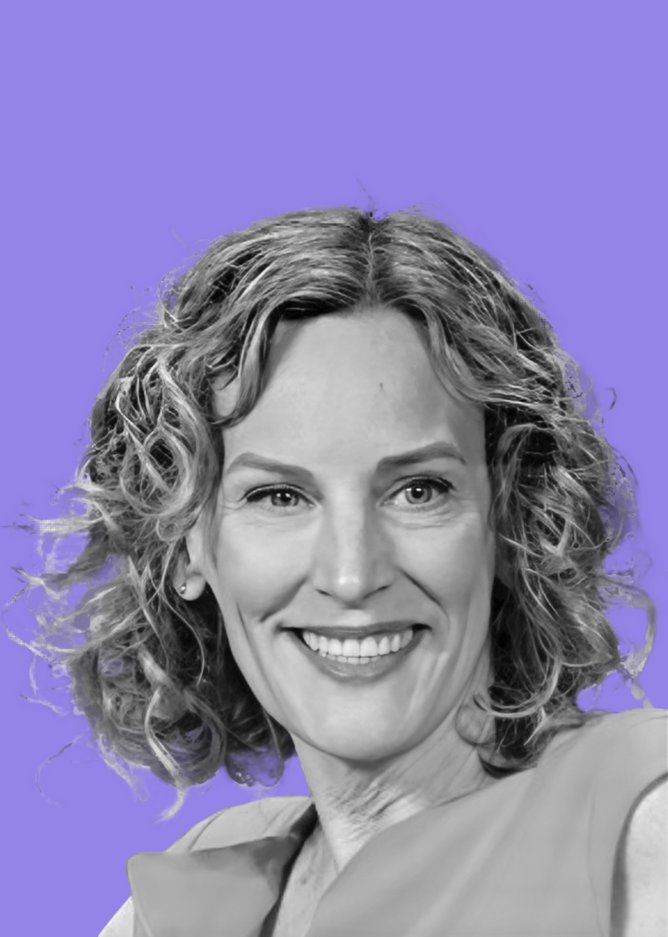 Roxanne Flanagan, CSCO, Walgreens
Roxanne Flanagan started at Walgreens, the second-largest pharmacy chain in the US, in 1993 as a management intern. Three decades later, she is Senior Vice President, Chief Supply Chain Officer.
Flanagan works with her teams to stay in-step with consumers, utilising everything from same-day delivery, partnerships with thirdparty delivery apps, micro-fulfilment centres, and drones: "I don't know what the future is going to hold for Walgreens or for any retailer, as far as drones go," she said. "We're all kind of experimenting. We want to be innovative, test all the new options out there."
The company is also focusing on microfulfilment centres to fill prescriptions, allowing the pharmacists to focus on customer engagement to refocus their workload. Last year, around 60% of prescriptions were filled through automation, with the chain hoping to expand that from 9 to 22 facilities this year. "Even though we are 120 years old, we're not going to be complacent," says Flanagan. "We are very innovative, always trying new things and always thinking about the future."
Flanagan holds a bachelor's degree in Pharmacy from Purdue University, a master's in Business Administration from the University of Phoenix, and a Master of Science in Logistics, Materials, and Supply Chain Management from Loyola University Chicago's Quinlan School of Business. Alongside her pioneering work in Supply Chain management, Flanagan is a strong advocate for Walgreens' inclusive work environment efforts, including the creation of its Transitional Work Group Program and Retail Employees with Disabilities Initiative to create even more opportunities for people with disabilities.
2: Karen Jordan, Chief Supply Chain Officer, PepsiCo Beverages North America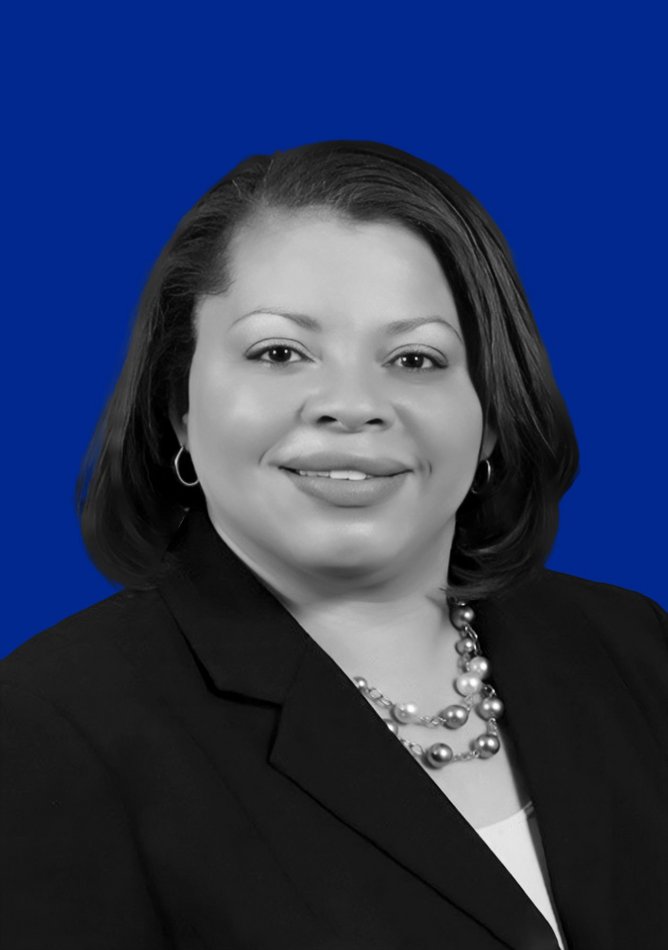 Karen Jordan, Chief Supply Chain Officer, PepsiCo Beverages North America
As Chief Supply Chain Officer at PepsiCo, Karen Jordan leads the North American Supply Chain for PepsiCo's beverage business – a portfolio of billion-dollar brands such as Pepsi, Mountain Dew, Gatorade, Starbucks, and Rockstar.
Jordan has a Bachelor of Science in Engineering from Princeton University, spent over nine years at Procter & Gamble, then joined Pepsi in 2002 as a Supply Chain Operations Manager.
Over the next two decades, she held multiple managerial positions at Pepsi, and gained her master's degree in Transformative Leadership and Social Change from Maryland University of Integrative Health, as well as a certificate in Executive Education: Strategy Master Class from The University of Chicago Booth School of Business.
She is now known for collaboratively driving benchmark productivity and service results in an FMCG retail environment, utilising her on-the-ground plant management experience to deliver world-class safety, quality, service, sustainability, and cost, as well as deploying innovative employee engagement solutions that increase diversity, retention, and engagement of leaders in frontline to senior executive positions.
Jordan was recently a key voice in PepsiCo's 'She is PepsiCo' campaign, which includes 28 personalised delivery trucks for frontline female employees: "Women play a valuable role in PepsiCo's frontline, and the opportunity for them to continue to power our supply chain is an opportunity for both PepsiCo and the communities we serve," says Jordan. "History has shown us that women have the ability to transform industries, so it's exciting to see progress and to be able to recognise these women across North America on our trucks, one of our most widely-seen assets."
1: Kathryn Wengel, EVP, Chief Technical Operations & Risk Officer, J&J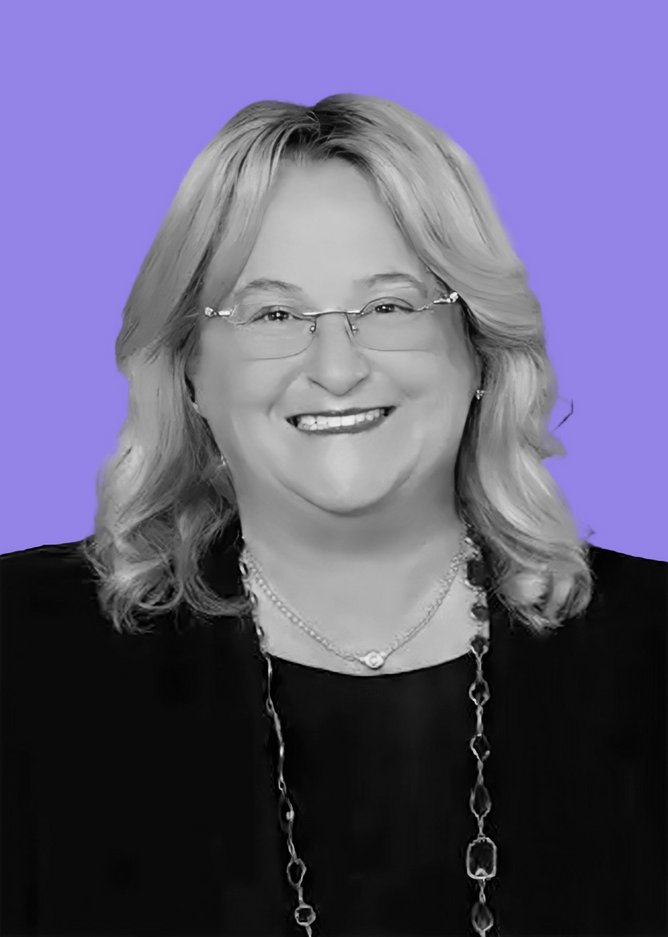 Kathryn Wengel, EVP, Chief Technical Operations & Risk Officer, J&J
Our 2023 Top Woman in Supply Chain is Kathryn Wengel, Executive Vice President, Chief Technical Operations and Risk Officer, and a member of the Company's Executive Committee for healthcare company Johnson & Johnson.
With more than three decades' experience in leadership, she now leads key technical operations functions, including: Procurement, Engineering and Property Services, Sustainability and cross-sector Supply Chain teams, and critical risk functions, under which Quality & Compliance, Health Care Compliance, Environmental Health & Safety, Global Security and Global Brand Protection are in her remit. Under her leadership, Johnson & Johnson has become the only healthcare company ever ranked among the top five on the Supply Chain Top 25 list by Gartner, Inc.
Wengel also serves as a Member of the Board of Directors at leading global life sciences company Laboratory Corporation of America Holdings, is the Vice Chair of the Board of Directors at the National Association of Manufacturers in the US, Chair of the Board of GS1 Global, a nonprofit that develops and maintains global supply chain standards, as well as executive sponsor for the Women's Leadership & Inclusion initiative and the Women in Science, Technology, Engineering, Math, Manufacturing, and Design (WiSTEM2D) programme.
In 2015, Wengel received the National Association of Female Executives' Women of Excellence Award, was recognised in 2019 by the Council of Supply Management Professionals (CSCMP) with its lifetime Distinguished Service Award and elected to the Supply Chain Hall of Fame, the industry's top individual supply chain honour. She holds a Bachelor of Science degree in Civil Engineering and Operations Research from Princeton University