Top 10 supply chain companies in North America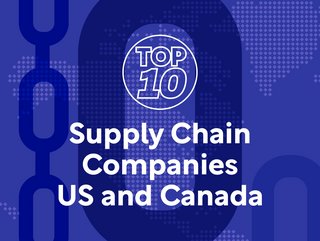 Top 10 supply chain companies USA & Canada
Top 10 supply chain companies in North America include Amazon, Microsoft, Apple, IBM, Oracle, J&J, Proctor & Gamble, Coca-Cola, PepsiCo and Cisco Systems
Top supply chain companies North America: Amazon
HQ: Seattle, US
CEO: Andy Jassy
Amazon started as an online marketplace for books but today is a global leader in e-commerce, cloud computing, digital streaming, and AI.
As well as selling products directly, third-parties can list and sell items on the platform, and can use Amazon services, such as fulfilment by Amazon.
Amazon Logistics, meanwhile, is built around last-mile delivery manned by a network of delivery drivers, including Amazon Flex drivers and independent contractors.
Amazon Web Services (AWS) is its cloud computing platform, and offers computing capacity, storage, database management and AI.
Top supply chain companies North America: Microsoft
HQ: Redmond, US
CEO: Satya Nadella
Microsoft says its mission is "to empower every person and organisation on the planet to achieve more". To this end it creates innovative tech solutions that enable individuals, businesses, and communities to "realise their full potential".
Microsoft is known for its flagship operating system, Windows, which powers a majority of PCs worldwide. It also develops and distributes software including the Office Suite, Azure cloud platform, which provides infrastructure as a service (IaaS), platform as a service (PaaS), and software as a service (SaaS) solutions to businesses in sectors including computing, storage, networking, analytics and AI.
Azure Supply Chain Management is a recently launched set of cloud-based services and solutions that help provide end-to-end supply chain visibility, predictive analytics, demand forecasting, inventory optimisation and supplier collaboration.

Top supply chain companies North America: Apple
HQ: Cupertino, US
CEO: Tim Cook
Consumer tech giant Apple became the first publicly traded US company to reach a market capitalisation of $2 trillion. This growth has been overseen by CEO Tim Cook, who has doubled the company's revenue and profit since taking up the position in 2011, from its late founder and CEO, Steve Jobs.
Apple's ability to launch, manufacture, and ship millions of iPhones globally, like clockwork – with virtually no inventory surplus – was a thing of wonder. But the company is now looking to loosen manufacturing ties with China, in what is sure to be a long and drawn-out process.
Outside of its core product range, ​​Apple also runs a global chain of Apple Stores, and in recent years has expanded its offerings to include content and entertainment services around music, TV, gaming and fitness.
Top supply chain companies North America: IBM
HQ: Armonk, US
CEO: Arvind Krishna
IBM offers a range of B2B services and solutions to help businesses address technology needs, enhance operations and drive digital transformation.
It says of itself: "We bring together all the necessary technology and services – regardless of where those solutions come from – to help clients solve the most pressing business problems."
IBM integrates technology and expertise, providing infrastructure, software – including market-leading Red Hat – and consulting services for clients as it "pursues the digital transformation of the world's mission-critical businesses".

Top supply chain companies North America: Oracle
HQ: Austin, US
CEO: Safra Catz
Multinational technology company Oracle develops and provides enterprise software products and services. It's one of the world's largest technology companies and operates across 175 countries.
It is best known for its popular relational database management system, Oracle Database, which helps organisations efficiently manage and store large amounts of structured data.
Another business strand is Oracle Cloud, which offers cloud-based solutions, as well as enterprise applications, designed to support critical business functions including customer relationship management, enterprise resource planning, supply chain management and human capital management.
Top supply chain companies North America: J&J
HQ: New Brunswick, US
CEO: Joaquin Duato
J&J is a global healthcare company that operates in three main segments: Consumer Health, Pharmaceutical, and Medical Devices. Globally, J&J employs an estimated 135,000 employees worldwide.
J&J marshalls a vast global supply chain network to support its global operations. It has manufacturing facilities, distribution centres and logistics hubs across six continents to ensure timely and efficient product availability. It works closely with suppliers to ensure the quality, reliability and sustainability of raw materials, components and services.
In terms of demand planning and forecasting processes J&J analyses market trends, historical data and customer insights to optimise inventory levels, minimise shortages and reduce excess inventory.
Top supply chain companies North America: Procter & Gamble
HQ: Cincinnati, US
CEO: Jon Moeller
P&G is a multinational consumer goods – and healthcare & life-sciences company. It was founded in 1837 and is headquartered in Ohio, US. It operates in 180 countries and has a portfolio of well-known brands that serve billions of consumers globally.
P&G offers products in categories such as beauty, grooming, health care, fabric care, home care, baby care, and oral care. Some of its well-known brands include Gillette, Pampers, Tide, Crest, Head & Shoulders, Olay, and many more. Sectors it serves include pharmaceuticals, medical devices and consumer healthcare.
Top supply chain companies North America: Coca-Cola
HQ: Atlanta, US
CEO: James Quincey
In 1886 Coca-Cola was created in Atlanta, Georgia, by pharmacist John Pemberton, who developed a caramel-coloured syrup and mixed it with carbonated water to create a new beverage. He initially sold it as a tonic, claiming it offered health benefits.
Today, the company operates in 200 countries, has a vast distribution network and works with bottling partners to ensure its products can reach consumers everywhere.
Coca-Cola says it is committed to sustainability and environmental stewardship. It has set several goals to reduce its environmental footprint, including water stewardship, packaging sustainability, and reducing greenhouse gas emissions.
Top supply chain companies North America: PepsiCo
HQ: Harrison, US
CEO: Ramon Laguarta
PepsiCo is a multinational food and beverage operation whose range includes carbonated soft drinks, juices, sports drinks, snacks and food brands. Among its well-known brands are Pepsi, Mountain Dew, Lay's, Gatorade, Tropicana, Quaker Oats, Doritos, Cheetos and Frito-Lay. The company operates in 200 countries, making it one of the largest businesses of its kind globally.
Its distribution network is formed through partnerships with bottlers and distributors. PepsiCo has set ambitious goals to reduce its environmental footprint, including reducing greenhouse gas emissions, minimising water usage and improving packaging design.
Top supply chain companies North America: Cisco Systems
HQ: San Jose, US
CEO: Chuck Robbins
Cisco is a multinational tech company that specialises in networking hardware, software, and services. It was founded in 1984 by Leonard Bosack and Sandy Lerner, and is based in San Jose, California, and has grown to become one of the world's leading networking companies, serving customers in industries including networking, telecommunications, IT and cybersecurity.
It is known ostensibly for its networking products and solutions; it designs, manufactures and sells networking hardware – including routers, switches, wireless and mobility solutions, as well as network security devices. These form the basis for building and managing computer networks, enabling connectivity and data transfer between devices and systems.