Top 10: Procure to Pay (P2P) software platform providers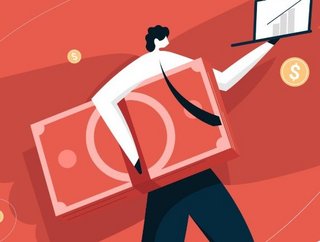 Consolidating spend through digital P2P platforms can be transformative, not only in deriving greater efficiency and value, but in ensuring compliance, strengthening supplier collaboration, and surfacing actionable data insights for more strategic decision making.
Procure-to-pay (P2P) solutions strengthen the procurement process - from requisitions through to invoice payments, & we look at the top platform providers
Here, we look at 10 of the most innovative and broadly used P2P platforms that, taken together, account for the majority of spend across the world's biggest brands and organisations.
Top P2P platforms: 10. Xelix
Positioned as an AI-driven companion for sourcing and finance professionals, Xelix aims to solve common blindspots in modern ERP systems. Its core platform is separated into two distinct modules: 'protect' and 'insight'. Protect minimises risk, identifies hidden threats and prevents incorrect payments that are often missed by ERP systems. Insight provides real-time visibility over ERP data, automates reporting and provides predictive insights to help professionals take greater control over their spend.

Top P2P platforms: 9. Medius
Medius' full-suite of e-procurement solutions include P2P, as well as strategic sourcing, data insights and more. Founded in 2001 in Sweden, it now has 400 employees operating from offices across Europe and the US.
The company says close to 4,000 customers and more than 500,000 unique users use Medius' spend management solutions globally, managing transactions worth more than $160bn annually. Wax Digital, the cloud-based e-procurement company, was acquired by Medius in 2019, strengthening its end-to-end spend management solutions.

Top P2P platforms: 8. Basware
Basware's tagline is 'Simplify Operations. Spend Smarter' – a mantra that underpins its Source-to-Pay (S2P) Ecosystem. This ecosystem encompasses a full suite of P2P solutions, from electronic procurement to accounts payable automation and analytics. Its platform aggregates financial data from all of an organisation's units, centralising it in one system for greater end-to-end visibility and to empower professionals to make more informed strategic decisions. The company is routinely featured on Gartner's Magic Quadrant Leader for Procure-to-Pay suites.
Top P2P platforms: 7. JAGGAER
JAGGAER boasts more than five million global suppliers on its Enterprise Commerce Network, offering buyers access to its mountain of supply chain sources.
Using AI and machine learning, JAGGAER's Digital Mind solution provides smart-match recommendations that help buyers reduce their supplier risk and grow revenues by autonomously completing repetitive and time-consuming tasks. In turn, this frees employees to focus on high-value activities.
JAGGAER's platform is evolving over time, using AI to assist users in every step of the P2P process and provide valuable, actionable insights to professionals.

Top P2P platforms: 6. Zycus
Zycus has been pioneering cognitive procurement software for global enterprises for over two decades. With its revolutionary Merlin AI suite, Zycus empowers procurement and accounts payable (AP) professionals to focus on strategic projects.
It helps enterprises drive savings, reduce risks and boost compliance, says the company, being recognised by Gartner, Forrester, and other esteemed analysts for its S2P integrated suite. Zycus offers data-driven actionable insights "to allow for quicker and smarter decisions", and its conversational-style AI offers a B2C-type GUI to end users.
Top P2P platforms: 5. Ivalua
Founded in 2000, Ivalua is a S2P suite dedicated to transforming spend and supplier management. Used by more than 300 leading companies, Ivalua's solutions manage more than US$500bn in direct and indirect spend. The solution is designed to help users optimise efficiency, lower risk, unlock supplier-led innovation, maximise profitability and improve sustainability.
Ivalua brings value by reducing maverick spend, enhancing visibility in tail spend, and invoice automation. In a recent case study, Ivalua's solution helped a leading glass packaging firm save 19% on average over four years.

Top P2P platforms: 4. Oracle
Procure-to-Pay is just one module in Oracle's comprehensive Oracle Fusion Cloud ERP, which also features strategic sourcing, supplier management, a business network and much more.
The module streamlines purchasing by automating purchase orders (POs) from approved requisitions. It also improves revision management, offering a complete change history. Other features include: invoice matching automation – to free professionals from extraneous administrative tasks – and accelerated payment processing.

Top P2P platforms: 3. Coupa
Coupa's P2P solution covers the transaction journey end-to-end, from strategic sourcing and requisition to invoicing and payments. But it's just a small part of the company's overarching Business Spend Management platform, which also allows organisations to automate contract lifecycle management, manage supply chain design and planning, manage supplier risk, surface actionable insights, and more.
It empowers organisations to source more sustainably, with a suite of ESG functionality to track supplier compliance and drive carbon emission targets. The platform empowers procurement teams to "evolve beyond the bureaucratic back-office function", and instead provide data-driven strategy to meet business objectives
Top P2P platforms: 2. GEP
GEP delivers transformative supply chain solutions to help global enterprises become more agile and resilient, to operate more efficiently and effectively, and to gain a competitive advantage. GEP Smart is a S2P platform for direct and indirect procurement. The solution helps organisations to digitally transform their end-to-end procurement operations by harnessing the power of AI and cloud.
GEP SMART is a central platform for unifying the order-to-invoice process with the source-to-contract process. A focus on UX and intuitive deployment, it gives stakeholders access to crucial visibility.
Top P2P platforms: 1. SAP Ariba
SAP Ariba is the gold standard for P2P solutions, connecting procurement professionals to the world's largest B2B network. The platform centralises sourcing for indirect goods and services, and automates the purchasing lifecycle – from requisitions and POs to receiving goods and payment.
It offers an intuitive user experience that the company claims is "as comfortable as online shopping", with customisable language, currency and dashboard settings.
SAP was recognised for the fifth consecutive year in the Gartner 2020 Magic Quadrant for Procure-to-Pay Suites.
Ariba also offers to its customers the Ariba Network – a dynamic, digital marketplace for buyers and suppliers in 190 countries that can transact trillions of dollars in business commerce, annually.