Top 10 supply_chain_digital
Top 10 Logistics Trends for 2016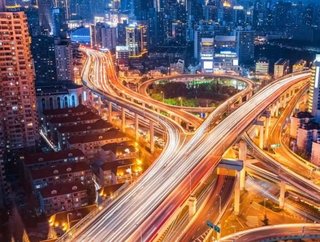 2015 was an important year for logistics and fulfilment, with online retailers kept particularly busy on Black Friday and in the run-up to Christmas...
2015 was an important year for logistics and fulfilment, with online retailers kept particularly busy on Black Friday and in the run-up to Christmas. James Hyde, founder of sustainable fulfilment house James and James, outlines the top 10 trends to look out for in 2016 

1. Real time technology will rule
 It's accurate to the minute and you'll always know exactly what's in stock and where. Real time stock tracking eliminates any doubt as to your current stock levels, so customers and staff alike can be confident about what's available in your store. It's a no-brainer to help drive efficiency, so we predict a big rise in the use of web-based technology and live data in 2016.
2. Returns will become easier
 How you deal with returns is a reflection of your entire business and one that customers will remember. It's a mark of great customer service, and the great news is that it's about to become easier to handle in 2016. Improvements to returns handling technology and RMA (Return Merchandise Authorisation) will make it easier to track a return, with more data available and visible to the customer.
3. Better tracking for shipments
Online shopping has come a long way since its infancy, but shipment tracking is one area where there's still room for improvement. Advances in warehouse technology, combined with customer-friendly communication by email and text, mean that it's now possible to keep your shoppers informed about exactly where their order is, and when it will be with them. That's what the best companies are already doing, resulting in increased customer satisfaction and loyalty - so we expect more online sellers to join them in offering better tracking options in 2016.
4. Intelligent reporting for better inventory control
Keeping on top of your stock levels is vital, but if your data isn't easy to read and analyse, it can be time consuming. In 2016 we predict a rise in intelligent reporting – intuitive, graphical data with automated alerts to let you know when stock is low or nearing its expiry date.
5. Supply chain tracking will be important
Live inventory updates and tracking of movements in the supply chain help companies to ensure that they have the stock they need on their shelves at all times. It's a technology that will become increasingly important in 2016, particularly for B2C eCommerce companies.
6. Low value grocery orders will become more common
With the introduction of services like Amazon Pantry, this year customers will increasingly look online to shop for basics, without necessarily buying in bulk.
7. The world will get smaller
Today's global society is a world in which anything is possible. And in the world of logistics, it's one where we need to deliver. Customers ordering from overseas are no longer willing to wait for weeks for their goods. In 2016, it will become more important to offer a quick turnaround to other countries.
8. The cloud will be commonplace
Cloud based fulfilment services will be the industry standard, side-lining traditional fulfilment technologies that can no longer compete.
9. Planning ahead will be important
Don't get caught unprepared in 2016! Your busiest periods are probably predictable. Stay ahead of the game and stock up to ensure that you can meet demand throughout the year.
10. The customer will still be king
The best logistics operations are those that can provide a seamless connection between the click of a customer's mouse and the package through their letterbox. In 2016 the most successful companies will be those that succeed in this endeavour.
 
Supply Chain Digital's May issue is live. 
Follow @MrNLon and @SupplyChainD on Twitter.