Top 10 couriers based on their Covid-19 efforts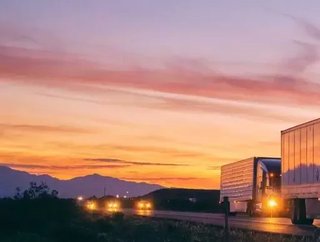 Supply Chain Digital looks into the couriers who provided their services to support the demands of Covid-19...
Throughout the pandemic, consumers and organisations have relied heavily on logistics firms to provide sundry items to consumers, alongside much-needed supplies and crucial services for the vaccine roll-out. 
Supply Chain Digital takes a look at the Top 10 courier companies who have provided much-needed support during Covid-19.
10: JB Hunt Transport Services Inc.
J.B. Hunt staff ha ve continued to work throughout the year supplying goods across the US. The company has supported its staff and continues to do so, giving a one time bonus of US$500 for its drivers and field operatives to acknowledge their hard work.
09: Amazon
Amazon, despite dropping down from number one last year, continues to be a leader when it comes to innovation in its products and supply chain. It has sold several million Echo voice-controlled home speakers that allow users to search the internet for information, play music, complete online tasks and control other home devices. It is not hard to see where this could become a popular means of reordering common everyday products. Amazon's Prime Now same-day delivery service has expanded to more than two dozen U.S. cities and London, and includes delivery from local restaurants and stores in addition to company-owned warehouses..
08: Kuehne+ Nagel
Kuehne + Nagel's (KN) global PharmaChain network covers around 250 GxP-certified operations and over 3,500 GxP trained personnel. KN has recently been working to provide support in Thailand, as well as transporting its first consignment of 500,000 Covid-19 vaccines, supplied by Sinovac Biotech Ltd, from Beijing to Bangkok.
07: CH Robinson
It's easy to forget the importance of the grocery industry during a mass vaccine roll-out. C.H.Robinson was responsible for supplying grocery retailers throughout the pandemic. Its total number of seaborne imports increased by 37.3% in May last year (2020).
06: DB Schenker
DB Schenker as a whole comprises both the DB Schenker Rail and DB Schenker Logistics Business Units. The company has around 2,000 locations worldwide and the logistics branch has a presence in 140 countries with over 64,000 staff. It grossed $16.746bn as of April 2017.
05: XPO Logistics
Ranked as the world's second largest supplier of freight brokerage and contract logistics services in the world, XPO also has the largest owned trucking fleet in Europe and operates the largest platform for outsourced e-fulfilment. XPO is also the leading supplier of 'less than truckload' (LTL) services in western Europe. The US company – with 90,000 employees – is the second largest LTL carrier in its home territory. Its current revenue sits at $8.638bn.
04: AP Moller Maersk
AP Moller Maersk has a history of distributing for healthcare customers. In October 2020, the courier entered into a partnership with Covaxx to ov ersee all logistical aspects of their vaccine roll-out. Maersk will carry out packing and shipping of the vaccines and has dedicated a specific team towards end-to-end supply chain management.
03: FedEx
The US-based company operates a host of solutions, such as its Express, Ground, Freight, Services, Logistics and Office divisions. By connecting businesses with over 99% of the world's GDP, FedEx handles over 7mn customs transactions annually for all customers. The organisation serves a global transportation network and provides solutions that help to streamline businesses' supply chains and enhance efficiency, accuracy and cost savings. It has three main international freight forwarding solutions, featuring its ocean and air freight as well as its Global Order Logistics solution.
HQ: Memphis, United States
No. of employees: 425,000
Revenue: US$65.4bn
Website: https://www.fedex.com/en-us/home.html
Executive: Fredrick W. Smith, CEO
02: UPS
As one of the world's leading package delivery organisations in the world, UPS has transformed from a messenger company in 1907 to delivering 5.2bn packages and documents in 2018. The organisation offers several different solutions such as UPS Supply Chain Solutions, UPS Freight and Freight Brokerage Services. Over the past few years, the organisation has significantly expanded through the acquisition of over 40 companies, including industry leaders in trucking and air freight, retail shipping and business services, customs brokerage, finance and international trade services. With US$72bn in revenue in 2018, UPS is renowned as a major player in the logistics space.
HQ: Atlanta, United States
No. of employees: 481,000
Revenue: US$71.8bn (2018)
Website: https://www.ups.com/us/en/global.page
Executive: David P. Abney, CEO
01: DHL
DHL ha s, and continues to play a significant role during Covid-19, distributing personal protective equipment and efficiently distributing the vaccines across Europe.
Since the outbreak, DHL has faced some very testing restrictions, including strict border control and limited freight capacity. However, despite difficult circumstances, it has been delivering around 10,000 Covid test tubes per day to Germany and the Czech Republic.