Top 10 supply_chain_digital
Top 10: Coolest Trucks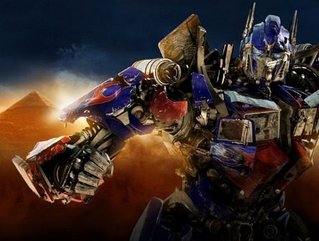 Be sure to check out this story in August's issue of Supply Chain Digital. T...
Be sure to check out this story in August's issue of Supply Chain Digital. Trust us, it's way cooler!
10.) Rotel: The Hotel Truck
Taking groups of passengers on tours to Africa, Europe and Asia, the Rotel truck offers vacationers the great outdoors without the discomfort of sleeping in a tent. Rotel, or "rolling truck," can handle groups of 20-40 adults and is an awesome experience, but its lack of a shower drops it on our list.
9.) The Big Rig Jig
No, you can't drive this funky piece of art, but no list of coolest trucks is complete without this bad boy. Constructed out of two discarded tanker trucks, the 42-foot-tall Big Rig Jig allows visitors to enter the lower truck and climb through the tankers to a viewing platform at the top.
8.) The Sauna Truck
Imagine being able to drive off into mountains with the windows down and cool air pouring in, then being able to jump right into the back of the truck, where blistering sauna air awaits. That's what one Russian company envisioned when it created the Sauna Truck.
7.) EX63-HDM 6x6 Truck
Judging off appearances alone, the EX-63 HDM truck looks more like a garbage truck than a luxury vehicle. Those conceptions are quickly dismissed once stepping inside, where couches, an office and a fully functional kitchen await. The truck also boasts an interior sound system, adding to its funky capabilities.
6.) Decorative Pakistani Trucks
Pakistan has seen its truck fleet owners spending thousands on artistic structural modifications since the 1920s. These trucks are beautifully adorned with paintings depicting folk tales, religious views and poetry, and are some of the biggest forms of representational art in all of Pakistan, and are very culturally significant.
5.) Liebherr T 282B
Once owning the world's largest haul truck payload capacity in the world, the German Liebherr T 282B pioneered the ultra class haul truck. While other trucks can carry a little more now, this monster of a truck started it all and has a special place in our hearts.
4.) Happy Toyz Truck
Part creepy, part awesome, the Happy Toyz truck from Stephen King's lone movie directorial appearance "Maximum Overdrive" was a murderous machine hell-bent on killing the human race. Based off the Green Goblin from Spiderman, the truck's creepy design was matched only by its desire for death.
3.) Dekotora
Not one specific truck, the Dekotora, or decoration truck, is a type of extravagantly detailed trucks in Japan that are commonly found with neon or ultraviolet lights, strange paints and golden exterior parts. The exterior is sometimes only the beginning, as Dekotora trucks are often lavishly detailed inside.
2.) Iron Wolf Truck
Spotted in Russia, this interesting truck was made by a group of Moscow bikers, who gave the truck its name. The menacing machine can reportedly be found driving on everyday roads in Russian suburbs. Challenging the Iron Wolf to a drag race isn't recommended.
1.) Optimus Prime
Yes, he's purely fictional, but he's awesome. Optimus Prime is the leader of the Autobots and the figurehead of the Transformers franchise. Capable of transforming from a simple big-rig truck to a powerful robot that fights in the name of righteousness and all things good, Optimus Prime is a hero to many, fictional or not. He wields an energy rifle that sits on his back and two energy swoards that extend from both forearms, in addition to several smaller weapon systems. Popularized in the mainstream by Michael Bay's series of Transformer movies, the leader of the Autobots is so cool that an Ohio National Guardsman once changed his name to Optimus Prime, claiming that the real Optimus had become very much like a replacement father with the values he stands for.