Is your business ready to use big data analytics?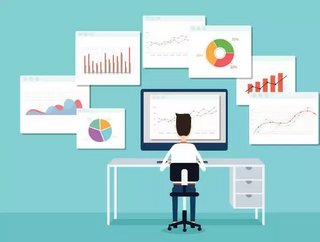 The UK Government's Department for Business, Energy and Industrial Strategy reported that in 2016, there were 5.5 million businesses in the UK and ove...
The UK Government's Department for Business, Energy and Industrial Strategy reported that in 2016, there were 5.5 million businesses in the UK and over 99% of businesses were small or medium sized businesses – employing 0-249 people. For many of these businesses, no matter what industry they're involved in, their organisations will inevitably have a supply chain to manage. With enormous amounts of data generated within and outside of every organisation, supply chain management can be a challenging task. However, by adopting the technology solutions offered by big data analytics, these businesses could transform the way they approach supply chain management, and gain a competitive advantage in their industry in both local and global markets.
What would big data analytics mean for SMBs?
Big data is often mistaken to mean a big volume of data. In fact, the technology solution is actually more about handling and processing these large quantum of data. In many ways, big data analytics is geared towards SMBs as they are often more agile and can act quickly on the data-driven insights produced by these analytics. With increasing pressure to reduce costs, especially with competition from countries with lower-cost production, supply chain management has increasingly meant using big data analytics to drive competitive advantages in the market. The technology is helping to transform supply chains in areas such as demand sensing/forecasting, spend analytics, inventory optimisation, transportation route optimisation, and production scheduling.
Regardless of your business' focus, supply chain data within an organisation has to have all three dimensions, the 3Vs of Big Data – Volume, Velocity and Variety. Traditional relational database management systems (RDBMS) have time and again proven to be incapable of handling this data. In a world full of data and the need to process huge amounts of information, businesses have realised the increasing need for big data-specific technologies, which often provide additional analytics capabilities.
With the implementation of big data analytics, a business would be able to tap into the ability to use data mining, data visualisation, predictive modeling and optimisation. As big data analytics in supply chain management, specifically, is a cross-disciplinary task, the technology would exist across four levels of distinct management processes – Marketing, Procurement, Warehouse Management and Transportation Analysis. Within each of these levels, analytics technology can address three different categories of information – descriptive (what happened), predictive (what could happen) and prescriptive (what is the best outcome, given the set of circumstances).
Using this analysis, organisations are increasingly able to break down processes in products and services they deliver and can improve their efficiency levels when they understand the insights delivered by data analytics. While more businesses are investing heavily in this technology, SMBs also need to acknowledge that building a culture of data-driven decision making only serves to complement the experienced owner-manager's gut-based decision making. Especially as supply chain managers are now tasked with focusing on meeting customers' demands rather than just spending their time with their suppliers, managers need to apply creative thinking to their analysis.
Are you ready to take on big data analytics for your business?
Before jumping onto the big data analytics bandwagon, SMBs need to assess if they are "Analytics ready" from a data perspective. Do they have all their supply chain business processes in the right place? Are they collecting the right data? Is the quality of the data accurate? This becomes even more important for supply chain data given its complexities. In the past, many of the large organisations did not get the basics right in a hurry to join the race.
For example, a small manufacturer might use data analytics to tackle Purchase Price Variance (PPV), a classic problem of supply chains. Rather than manually verifying and approving PPV claims from their contract manufacturers, which often involves long-winded processes of data collection, big data analytics could streamline this process. A single database and automation of the entire PPV calculation process would enable a business to create a single scalable source of the data. PPVs, through this technology, would be calculated automatically and visualised through a user interface instead. Businesses can then use this streamlined data to look for ways to avoid a PPV altogether.
Small businesses can tap into the capabilities of Big Data analytics and gain a competitive advantage in the market with only a small initial investment. With in-house or outsourced technology expertise, SMBs can start on the journey towards cost-effective operations. Supply chain management can be much more agile and managers can act quickly on data-driven insights, as Big Data optimises and transforms supply chain processes within an SMB. More and more organisations are investing in Big Data, using data to help managers make smarter decisions.
Jayant Prabhu is Global Practice Head – Big Data and Analytics at Wipro Limited
The April issue of Supply Chain Digital is now live!
Get in touch @SupplyChainD