Wipro: future proofing the automotive supply chain
By Anand Batagurki and Manik Singhal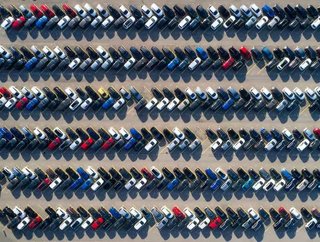 The next decade will see the transformation of the entire automotive industry. The technology landscape will change as software is embedded, not only in...
The next decade will see the transformation of the entire automotive industry. The technology landscape will change as software is embedded, not only in the vehicle and its components but in the complete supply chain of the automotive industry. It is evident that digitisation, smart robots, connected ecosystems and autonomous driving will play an important role in supply chain, especially logistics.
Manufacturing has traditionally been considered the heart of the automotive industry. However, this is changing with the arrival of digital. Now, logistics is the real centre of the automotive industry's supply chain. Logistics handles millions of inbound parts per day, from thousands of suppliers spread across geographies, shipping parts through ocean, rail, road and air. In addition, outbound vehicles leave various manufacturing locations, warehouses and shipment yards to be transported across geographies to dealerships and finally to end-consumers.
Organisations need to have an efficient system in place that allows them to monitor and track all of these parts and plan for any unforeseen disruptions to the supply chain process. This is where the PACE framework can help. The PACE framework consists of prediction, agility, collaboration and efficiency (PACE). The logistics system needs to be agile and able to respond quickly to sudden changes in supply or demand, handling unexpected external disruptions smoothly and cost-efficiently and recovering promptly from various disruptions. A key element in this is collaboration, between internal (manufacturing, procurement, sales and after sales) and external (customers, suppliers and third parties) parties to identify and efficiently fulfil demand. This is especially important for organisations as it will allow them to collaborate when unexpected situations arise and solve them quicker.
Using the PACE framework, organisations will be able to predict and track any problems that may occur and make a decision before it happens, resulting in more control over goods and budget. In addition to this, the new interconnected supply chain should be self-managed rather than steered centrally and it should be able to map and track the parts from their inception until they are used in manufacturing and reaches the end consumer.
SEE ALSO: 
As an example, an organisation would need to look at certain elements in order to identify and manage the supply chain disruption described earlier. Some of the inputs that they would need to look at include model type variants to understand how many are being produced, with the exact dates and times each production lot is scheduled for, and a complete inventory detailing quantity, models, planned delivery and time for each one. Other inputs for the supply chain include detailed granular information on estimated arrival time, container contents and number including serial number.  
Suppliers, logistics providers and automotive retailers need to operate on successful communications and information sharing. Logistics companies are dependent on the health of their fleet - be it trucks and trailers for last mile connectivity or the rail wagons, ships and ports they stop at.
Understanding exactly when and where transport flows will be disrupted will help in making informed future decisions, while business decisions about inventory and parts levels can be made more accurately.
With growth comes the complexities, and a whole new focus on resolving them is required. For organisations to effectively manage their supply chains in today's digital world, they need to focus on inbound operations, with a visibility on outbound operations of their company's supply chain.
Companies will require an organisational focus on making their logistic and supply chain as a key element of strategic transformational changes to gain more visibility of their inventory – raw material, work in progress and finished goods and transparency in the complete value chain.
Alignment and optimisation of the supply chain is essential. This will lead to a dissemination of real-time information effectively throughout the supply network and an automation and integration in the company wide processes and applications.
Now is the time when organisations should gradually move from a forecast driven supply chain to a more methodical, demand-driven, responsive end-to-end supply chain. And to do so, adopting the PACE framework is just the beginning.
By Manik Singhal, Principal Consultant, Manufacturing Consulting, Consulting Practice Wipro Limited, and Anand Batagurki, Principal Consultant, Manufacturing Consulting, Consulting Practice Wipro Limited