UST Global And Gravity Supply Chain To Improve Visibility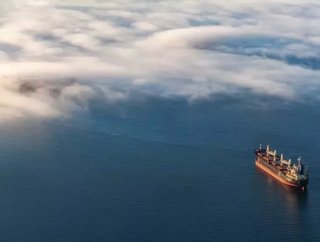 UST Global has announced a strategic partnership between themselves and Gravity Supply Chain Solutions to develop and end-to-end platform for clients...
UST Global has announced a strategic partnership between themselves and Gravity Supply Chain Solutions to develop and end-to-end platform for clients.
The leading digital transformation solutions company, UST Global, has partnered with the supply chain technology solutions provider in a bid to provide integrated solutions for clients, delivering a seamless, easy to use end-to-end supply chain visibility platform.
 The collaboration between the two companies with help UST Global further add to and enhance its offerings as a pillar of retail, telecoms, manufacturing, healthcare, and diversified, to achieve true visibility of the supply chain and all of its operations and processes, from source to consumption.
UST Omni is the name of the platform, combining the strengths, expertise and capabilities of both UST Global and Gravity Supply Chain. The integrated, end-to-end visibility platform will be unparalleled in the modern supply chain market. The fully integrated and cloud-based platform is capable of enabling full transparency, an auditable trail, and deep-dive analytical capabilities.
These abilities provide supply chain leaders with an easy to access, complete and continual health check on the supply chain network, sourcing origins, and vendors' performance, again, improving visibility into the operation.
Krishna Prasad, Chief Customer Officer of UST Global, said: "Supply chains are becoming increasingly complex especially with the significant disruption due to COVID-19 and global economic issues. With Gravity's Purchase Order Management capabilities and UST Global's digital transformation expertise, we have the capability to support our clients and improve their customer experience.
"From the Fortune 500 to the Global 2000 companies, across all industries, will now be able to receive, analyze and act on information, anytime, anywhere along the entire supply chain in a seamless, pro-active and optimized way."
By optimising supply chains with a pro-active approach to re-balancing inventory, UST Omni allows supply chain operators to address important issues to meet production or customer demand with a close eye on potential risks and disruptions. Decision-making is also facilitated with both certainty and ease with the platform.
Integrated purchase order management is provided with the platform, facilitating supply chain orchestration. With AI-driven geopolitical risk mitigation incorporated, real-time visibility is enabled across all modes of transportation used globally, with the ability to scale to meet any level by using complex data integration.
"We are delighted to partner with UST Global. Together, we will provide a platform that connects all the parties on the Supply Chain, bringing people and processes together with amazing connectivity, accessibility, and easy to use features," said Graham Parker, Founder & Chief Executive Officer, Gravity Supply Chain Solutions.
"Deploying an orchestrated visibility and execution platform helps mitigate risk and enables all stakeholders to leverage the power of data for smarter planning, operational agility and efficiency."