Top 10 tips to become a procurement master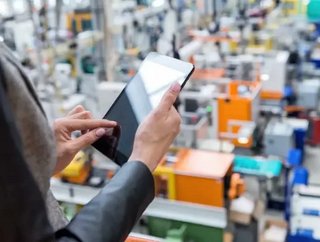 Forget about the processes. It's not necessarily the first strategy you'd consider when looking to significantly improve your procurement strategy...
Forget about the processes. It's not necessarily the first strategy you'd consider when looking to significantly improve your procurement strategy. And yet, according to a recent report from global management consultancy, Accenture that's exactly what you should be doing…
Accenture has taken an in-depth look at so-called 'procurement masters', the top 10% of procurement organisations in terms of their performance and identified just what it is they're doing that you might not be. According to Accenture, procurement masters deliver a 15:1 ROI across their organisations, while more than 63% of them have better capital efficiency than their peers. Here's 10 key strategies that can make you a master too.
10. Take ownership
Today's business leaders expect CPOs to be accountable and to accept ownership of budgets. According to Accenture, procurement masters should be as accountable as budget holders. In practice that means making sure that all your strategic procurement principles are adhered to, as well as doing things like placing experts that can deliver on those principles throughout the company and understanding exactly what's driving demand.  
9. Get granular with your cost structures
Procurement masters are, says Accenture, 'rebasing' their business cost structure through the use of both innovative technology and immersing themselves in the granular – analysing and understanding the finer details to ensure visibility of the complete picture. Doing so will enable you to develop and implement forward-looking targets and KPIs of exactly what your costs 'should be'. Do this by using innovative digital technologies to enable improved, data-driven decision-making that can create radically different cost bases.
8. Focus on the bigger picture
According to Accenture, procurement masters work with budget holders to drive towards global outcomes for the company, rather than merely focusing on their own work. They are, for example, increasingly a key part of functions such as product design. "A dedicated new product design sourcing function – a unified effort with product engineering and sales – can protect new future revenue, reduce engineering time by 20% and increase new business win rates by 10%," Accenture states.
7. Understand how procurement impacts success
What are your suppliers charging at this very moment? What's the level of draw-down against the contracts, and the cost base of the business? You should be able to answer these questions at any moment to not only show that you can articulate the P&L impacts on the company as a whole, but that you understand the direct impact of your procurement team on the day-to-day business. There's a benefit to drilling down on this strategy, too. Accenture notes that procurement masters are as much as 53% more likely enter the c-suite if they have a handle on these wider projections and their implications. Achieve that and you'll be granted more control on overall buying behaviours.
6. Forget the DIY
Let's get this out of the way now: you CAN'T do it all yourself. In fact, trying to do so can be detrimental to both your role and the business. Instead, outsource in order to clear non-strategic, more traditional work off your desk and free your time to dedicate yourself to high-value, strategic decisions. Accenture found that by simply getting rid of jobs like invoicing, catalogue management task and spend analytics, procurement masters saved as much as 40% capacity for their procurement team, in turn bringing efficiencies and growth.
SEE ALSO:
5. Develop a digital vision
Understanding and leveraging the capabilities of advanced digital technologies is, according to Accenture, a fundamental aspect of procurement success. Consider converting core procurement tasks to As-A-Service models or digital technologies – telematics, for example, can manage things like mileage reimbursement, thus enabling enhanced, data-driven decision making. Simply put, correctly harnessing digital tech can transform the way in which procurement organisations operate by working at lower costs and driving considerable strategic value.
4. Robots are your friends
Forget your doomsday scenarios of robots taking over the world – they're way off. If you want to take procurement to the next level it's essential to start leveraging the power of robotic process automation (RPA) sooner rather than later. RPA reduces transactional operations duties and significantly boosts your ROI. Accenture gives the example of a leading global energy company that saved $2.5mn annually by automating over 100 procurement, finance and accounting tasks. Not only that, the business saw a 67% in manual average handling time too.
3. Understand ecosystem management
To be a successful CPO you need to build a strong procurement ecosystem that serves each party involved – both third party suppliers in the case of the outsourcing that we previously mentioned, as well as in-house teams. Any skills, assets or technologies that aren't directly available in the business must be worked, by you, into a dynamic and active ecosystem of partners that gives a competitive advantage.
2. Benchmark, Benchmark, Benchmark
The procurement bar rises continuously. If you don't want to be left behind it's important to focus on the strategies already mentioned, but it's equally important to understand where and how you need to compete in the market in order to safeguard your business. Carry out ongoing benchmarking to understand where you rank on the 'scale of fit' and to maximise the potential of your procurement team.
1. Alter the procurement DNA
According to Accenture, achieving true procurement mastery requires fundamentally changing your procurement activity and marrying that procurement to the company's growth goals. This requires a new breed of CPO, one who is capable of using analytical, financial and strategical skills and developing a digital outlook. Understand that digital procurement is the future, and make procurement the heart of you do, to become a procurement master.