Six ways McKinsey helps supply chain & manufacturing clients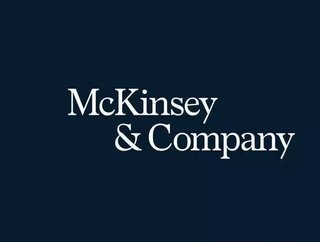 We take a closer look at the six ways in which McKinsey creates "a lasting impact in global manufacturing and supply chain operations." With the ef...
We take a closer look at the six ways in which McKinsey creates "a lasting impact in global manufacturing and supply chain operations."
With the effects of the Coronavirus (COVID-19) pandemic, hitting the manufacturing and supply chain sector hard, we take a look at how consultancy firms such as McKinsey can help organisations effectively manage their operations. 
1. Creating winning strategies by harnessing supply chain and manufacturing operations
McKinsey strives to guide its clients through the design and implementation of operational strategies, creating agile and commercially and operationally optimised product portfolios. 
With its interdisciplinary approach, McKinsey draws insights from commercial, marketing, product design, IT and digital to help clients achieve next level productivity. 
2. A holistic approach for end-to-end value
McKinsey drives its clients to discover hidden value at the intersection of functions. Going beyond digitalising operations, McKinsey leverages digital and analytics to reimagine and innovative operations within manufacturing and supply chains.
To discover the ways in which 5G can expand the potential of data analytics, read our article: McKinsey and Company: five ways 5G can change manufacturing.
3. Increasing productivity in manufacturing
Via offerings that encompass digital diagnostics, plant transformation, order management, asset productivity, predictive maintenance, resource-production manufacturing, and lean warehousing, McKinsey helps its clients to significantly boost productivity and the effectiveness of core processes.
4. Identifying skill gaps and building capabilities
In order to be successful in manufacturing, organisations require an upgrade of skills and capabilities in order to compete with new and agile 'digitally native' competitors. McKinsey partners with its clients to build the foundations that enable and develop skills to create rapid and sustained impact.
5. Creating a competitive advantage with a quality culture
Through benchmarking and developing quality and compliance strategies and services across the entire value chain and product life cycle, McKinsey strives to help its client meet and exceed customer expectations at every touchpoint.
6. Leveraging digital and automation in supply chain 
Industry 4.0 - technology that is revolutionising the ways in which supply chains and manufacturers operate. In order to effectively leverage the capabilities and opportunities of industry 4.0 McKinsey is helping its client to incorporate the likes of IoT, robotics and analytics within their operations to build a system that allows an organisation to react quickly. The power of a digitally connected ecosystem and real time visibility removes the need for silos across the supply chain function, resulting in reduced costs, smaller inventories and fewer lost sales.
To discover the benefits of industry 4.0 in the manufacturing sector, read our article: McKinsey: five key principles for scaling digital manufacturing.
To find out more about how Mckinsey helps its clients in the Manufacturing and Supply Chain sector, click here!
SEE ALSO:
For more information on manufacturing topics - please take a look at the latest edition of Manufacturing Global.