See change as opportunity, Oracle tells supply chain chiefs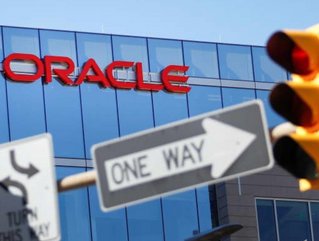 In its paper, Oracle says organisations must "address changing expectations while navigating economic uncertainty".
Computer tech giant Oracle publishes paper exploring ways supply chain chiefs can turn change into opportunity 'by engaging and inspiring employees'
Multinational computer tech giant Oracle has published a paper exploring ways supply chain chiefs can "turn change into opportunity".
In the paper, Four Best practices for Supply Chain Leaders, Oracle outlines how organisations worldwide are experiencing seismic changes in how they operate.
"Customers expect more, demanding fast, convenient, and personalised products and services," the company says. "Employees expect more too, seeking employers that share their values, offer flexible work options, and equip staff with modern technology."
It adds: "And shareholders expect more, pressing executives to improve diversity and sustainability, and to find new sources of revenue."
In its paper, Organisations says businesses must address these changing expectations, while navigating economic uncertainty, supply chain disruption, and regulatory scrutiny.
View change as an opportunity, says Oracle report
Oracle says the organisations who are succeeding best in this are those who view change "as an opportunity", and it goes on to list four ways supply chain leaders can discover such opportunity:
Engage and inspire employees
Manage responsibly and sustainably
Anticipate & respond to supply chain disruption
Exceed every customer expectation
In its paper, Oracle says: "Rather than adapting to change as it comes, leading organisations are finding new ways to get ahead of challenges.
"They are creating a culture of continuous innovation to identify and solve business problems, fast. They are breaking with conventional best practices, empowered by cloud and advanced technologies to plot new paths.
"In short, they are redefining 'best'. Supply chain leaders in particular have a critical role to play in managing change and redefining 'best'. An agile and resilient supply chain has never been more important."
The company adds: "Leaders must guide company investments in new technologies that provide deeper visibility and more precise control; they must anticipate and predict disruptions, rather than react to them.

Attract people with innovation, Oracle advises leaders
"Leaders must also attract the right talent, with the skills needed to drive a culture of innovation. The ability of finance and supply chain leaders to partner with each other, as well as across the business, has become a prerequisite for well-informed decisions."
Oracle says that in today's world, people value, more than ever, "time with family and friends, a sense of purpose in their work, inclusion, dignity and a planet that will still be here for their grandchildren".
It says to meet these changing needs, organisations must prioritise The Great Resignation.
"It's clear we are living in an employee-driven culture," the report says. "Those that cater to new workforce needs will win the war for talent."
In the report, Oracle Senior VP of Global Marketing Juergen Lindner cites the statistic that, between April and November 2021, almost 25mn US workers quit their jobs "across every organisation in every industry and every line of business". He adds: "The Great Resignation is typically packaged as an HR topic, but it's so much wider. It impacts your supply chain, your ability to serve customers, and the experiences customers have with your company.
"Leaders across finance, supply chain, HR, and customer experience must work together to remain, or become, a destination of choice for an evolving workforce."