Rev Group Taps Consus Global for Supply Chain Transformation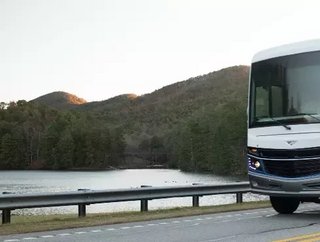 Specialty vehicle firm Rev Group accelerates supply chain and procurement transformation with Consus Global and Ivalua
Rev Group has partnered with Consus Global to further accelerate its procurement and supply chain transformation. 
The US-based specialist vehicle manufacturer provides custom vehicles for essential services, including ambulances, fire service vehicles and apparatus, and public transport, under 25-plus brands. It says it will leverage Consus Global's procurement solutions to drive supply base optimisation, automate tasks for greater productivity, and improve working capital value throughout its supply chain. 
"Recent supply chain disruptions have highlighted the need for high-performing organisations such as REV Group to implement a world-class strategic sourcing programme," said Shantanu Bhowmick, chairman and CEO of Consus Global. "With this engagement, we are bringing together our two organisations with the explicit goal of achieving automation and spend visibility which will lead to multi-year cost savings for REV and its shareholders."
Rev Group Accelerates Supply Chain Transformation

The multi-year agreement is the latest step in Rev's procurement transformation, which began earlier this year and included implementing Ivalua's Spend Management Cloud solutions to accelerate source-to-contract. 
Rob Vislosky, Chief Supply Officer, REV Group, said: "Partnering with Consus Global and our successful deployment of Ivalua will accelerate our progress in supply chain optimisation at REV Group by applying a powerful toolset of data, supplier management, and competitive bidding capabilities to our team."
In April, Rev announced an expanded supply and sourcing team with the appointment of four new executives. 
Andrew Conway joined Rev Group as Director Global Sourcing & Supply Chain for the Fire Group of the Fire & Emergency Segment from SAK Logistics where he oversaw US operations. 
 
Kipp Podlewski, Rev's new Director Global Sourcing & Supply Chain for the Ambulance Group of the Fire & Emergency Segment, was hired from Harley-Davidson Motor Company. Podlewski spent 24 years at the global motorcycle brand in a variety of roles. 
 
Rick Doub was named Director Global Sourcing & Supply Chain for the Commercial Segment. Prior to joining Rev he was responsible for manufacturing assembly, supply chain, quality and maintenance as Director of Operations at L3Harris Technologies. 
 
Ed Hulbert was appointed Director Global Sourcing & Supply Chain for the Recreation Segment, stepping up from his role as Director of Supply Chain for REV's Recreation Segment located in Decatur, IN.