Procurement in the digital age: An interview with SAP Ariba CDO Marcell Vollmer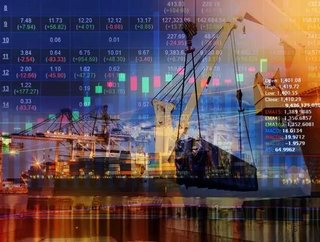 Dr. Marcell Vollmer's job is to be at the forefront of the transformation for businesses looking to embrace the latest digital technology and cloud-ba...
Dr. Marcell Vollmer's job is to be at the forefront of the transformation for businesses looking to embrace the latest digital technology and cloud-based solutions. He's been doing some research into the some of biggest concerns for companies in the industry moving forward, and is passionate about ensuring that procurement remains just as relevant in the future as it does today.
Vollmer's research was focused on seeing how prepared companies feel they are for the digital transformation which is taking shape in the market place. The survey found that there is indeed work to be done, with less than a quarter of companies in the United States feeling that they were ready, and the number in Europe (although the research focused mainly on Germany) sitting at not much more than 10 percent.
But one thing, more than any other, is at the forefront of concerns for companies involved in procurement and supply chain, and that is how to ensure that talent can be brought in and kept within the industry.
RELATED STORIES: 
Vollmer says: "We wanted to ask 'what are the key priorities and the challenges for procurement companies to focus on?'
"Across Europe and North America, asking for the number one challenge for the future, we mainly got the same response across most people we asked; that is the ability to attract, develop and retain talent across the procurement function. In terms of respondents, 55 percent replied back with that answer in the US, 49 percent in Germany, and 41 percent in the rest of Europe, so that was by far the number one topic that we have seen as being the key challenge for companies in preparing themselves for the future.
"When you look back at procurement, it's not necessarily a very strategic function right from the beginning. You can probably say that modern procurement started in the 1950s or 1960s when it was more operation and process-driven, and it has evolved over time, in the 1990s particularly. We were then able to see by going deeper and focusing more, the impact that a company could create with a professional procurement function that was really huge, both with hard savings and soft savings, looking at the numbers and seeing how they impacted profit."
Different approaches?
Although there is a shared belief across continents that attraction and retention of talent is the main challenge for the industry, what motivated SAP Ariba and Vollmer to conduct such detailed research was the discrepancy in perception between what executives in the US thought about how to best move forward into the new digital age and then contrasting that with what European experts thought.
The key for him was to get "more empirical data to work with" about what the differences are to allow SAP Ariba to best facilitate the varying requirements across different geographical regions.
Vollmer explains: "Our feeling basically was that a lot of German CTOs and procurement executives, and supply chain executives on the finance side, were a little bit reluctant in terms of moving to the cloud, addressing systems and thinking about the future of their organisational setup and we wanted to bring this into the discussion.
"I'm asking people all the time 'what are you doing today to respond to all the digital trends we're seeing and what they might mean for your organisation?'
"Operational tasks, for example, are becoming more and more automated, so you don't need employees to necessarily sit on two screens when, say, the left screen has a scanned invoice and maybe you have a menu of purchase orders on the right screen. On our platforms, you put in the information and the system does this in a better way than a human being can do it.
"And that is far from the most exciting task when it comes to procurement or an accounts table. Therefore, I was thinking about 'how do you prepare yourself for the future?' The organisational readiness, the process readiness, as well as the systems you are investing in… And then, how we are going to transform procurement to ensure that you stay relevant in the future and that you will have a seat at the table of the business.
"Other CTOs were not really working intensively on these topics, they were waiting to see how things developed rather than arming and preparing themselves for the future.
"From my understanding, it's absolutely key that procurement needs to become more strategic and more embedded within organisations, and this means focusing on supplier innovations, risk management, sustainable supply chain, etc. These are the kind of areas that supply chain needs to focus on more and more, especially with the smaller organisations. That's exactly where I think procurement needs to be now to be ready for the future."
With that in mind, Vollmer feels that procurement is now at a fork in the road in terms of how it prepares for the future.
It needs to develop in such a way that it can help different areas of a client's business to ensure that the necessary opportunities are provided to stay relevant in the future. Vollmer is adamant that there now also needs to be a focus on strategic procurement as well as being involved in automating operational and tactical tasks.
Despite the widespread worry that automation of operational tasks will lead to widespread job losses, Vollmer is not worried about the future of the industry and says that it has to evolve to remain relevant.
He adds: "Procurement will play, in the future, a key role to the benefit of the company in all of these different sides of the business.
"It's perfectly true that a lot of people will use things like artificial intelligence and machine learning, and also things like RPA, and we can see more robots and things like that coming into the agenda so therefore people will lose their jobs. But when you see it from the other side you can look at the many transformational changes in all the different industries over time, starting with steam power back in the 1760s which meant the transport system fundamentally changed and expanded with the use of trains.
"Following that you had the era of mass production, and now we can see what computing has done for us in everyday life. You look at the kind of processing power you have on a laptop now or on a smartphone with apps, every platform today has more CPU than the entire Apollo space missions.
"Now the tricky thing is that you can't necessarily develop somebody who was focusing on processing purchasing orders, or working in an accounts payable department, into a data architect or something, to work in a totally different field. That's not realistic. But with the change that is coming in that way, it is also providing new opportunities and also giving room for additional, totally new industries, especially in the services area today.
"Take Uber for example, how they are significantly transforming the network taxi industry. Of course, on one side, in a negative sense, you can see 'they're stealing jobs from taxi drivers' but, when you look at the overall growth, Uber is not just taking out of the existing market, but it is actually generating a new market. That is also what we are seeing in different areas where we are only at the beginning of a transformational change.
"It is up to the politicians and the economy and all of the people involved in the industries to make this change happen. Not everybody will be a winner, but I'm pretty sure there will be lots of opportunities in the future and people will jump on that. We cannot imagine yet what all the additional technologies will provide in terms of opportunities and also what they will transform to help us to become better, to grow more and to hopefully contribute to the overall GDP."