Perfecting production in SMEs using Industry 4.0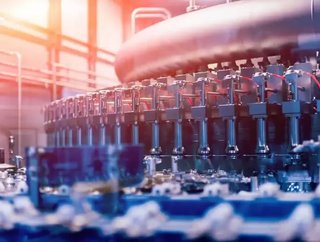 As everything is becoming increasingly more digital focused in recent years, it means the way things work is constantly changing and evolving. It comes...
As everything is becoming increasingly more digital focused in recent years, it means the way things work is constantly changing and evolving. It comes as no surprise that the way businesses are run - and their productivity - is changing too. The idea of the fourth industrial revolution (otherwise known as Industry 4.0), allows digitalisation to connect all actors in the value process by fusing the production with information and communication technology. This can seem overwhelming – especially if you're responsible for your organisation's investment decisions.
Why? Because 'building a digital factory' to provide your company with a platform for growth throughout the Fourth Industrial Revolution is no small undertaking - it is a journey of change.
Why does it matter?
The biggest manufacturers are pressuring their supply chain to deliver, even down to wanting sight of production plans and future capex. The main reasoning behind this is to ensure resilience throughout the entire supply chain.
Proving to your customers that you are in control of your production and suppliers sounds like it could be time consuming. So, how do you do this without losing time in meetings and reports?
Capturing and processing data will clearly show huge benefits for businesses and will also allow you to find efficiencies, boost productivity and improve performance. According to PwC, companies deploying Industry 4.0 initiatives expect to see a 2.9% increase in revenue and a 3.6% reduction in costs by 2020.
However, switching priorities away from physical machinery and towards a digital system may not be a viable or simple switch for an SME which is constantly under pressure to fulfil customer orders. Taking the significance and potential scale of Industry 4.0 into consideration, however, it is definitely an industry trend that should at least be reviewed.
What is the impact on your business?
SMEs which are still in the early stages of considering what Industry 4.0 means to them will need to think about where they start as manufacturers need to address this challenge sooner rather than later. After all, Industry 4.0 incorporates a huge range of technologies, from the Internet of Things (IoT) to Big Data analytics and EDI up and down the supply chain.
Instead of focusing on Industry 4.0 as a whole, however, it can be simpler to start with your business priorities – and then see how the technology can help you achieve those goals. Below are five areas where SMEs can use Industry 4.0 to enhance their operations:
1. Better resource planning
A businesses main priority should be enhancing its ability to manage resources; greater visibility across the business ensures the right volume of materials are in stock or on order at any given time. An accurate oversight will also reduce the risk of  over-ordering, which will ultimately save cash flow.
Additionally, customers receive boost in confidence when they become certain that a business is able to fulfil orders. There are many software solutions out there that help with aspects such as resource and material requirement planning and are an ideal place for most companies to start making to transition; particularly SMEs.
2. Streamlined operations
It can be difficult for you to get excited about back-office functions when you are dedicated to and passionate about perfecting your product or service. That being said, digital systems automate time-consuming admin tasks, such as timesheets or expenses, allowing key personnel to concentrate on more important tasks and functions; which should be the main focus of your business. Certain software solution systems also strip out old paper-based processes, allowing growing companies to expand without investing in additional administrative staff.
SEE ALSO:
3. Stronger customer relationships
Integrating a customer relationship management (CRM) system with an ERP will allow manufacturers to identify sales trends, anticipate orders, liaise with clients and ensure forecast demand is fulfilled. Utilising a digital system allows your business to collaborate on projects online and automatically notify customers on the progress of their orders. Software solutions which incorporate the technology from Industry 4.0 will allow more accurate and open communications, helping businesses to build and maintain rapport with their clients.
4. Compliance and traceability
Manufacturers face increasing pressure to prove components and materials they produce meet a range of quality standards and are ethically sourced. For example, aerospace demands evidence of tolerances and QA levels, whereas food manufacturers are required to prove provenance as consumers expect traceability through every stage of food production. Having a digital system in place will help SMEs track and trace materials whilst fulfilling compliance requests automatically.
5. Optimised processes
Managers have to make sense of all information which is fed into systems from all arms of an organisation. This can be a very time consuming process, but business intelligence dashboards have the ability to consolidate the data and provide greater oversight. This will in turn help in identifying areas of improvement, such as removing production bottlenecks. This kind of software solution also processes orders more efficiently in comparison to the conventional way. This is done using scheduling and planning systems to identify the impact of schedule changes and planning different scenarios; answering the 'what if' questions, or 'can we take on this rush order?'
Adopting Industry 4.0 will allow SMEs to start rolling out optimised processes by creating a digital platform to grow their business. This will be the foundation that helps companies thrive through the Fourth Industrial Revolution.
By Andy Brown from The Access Group.