Technology Innovations Transforming the Supply Chain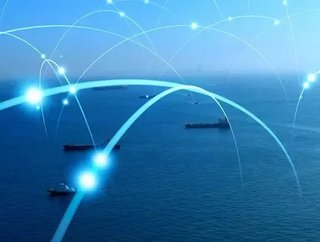 Every sector is in the midst of a digital transformation journey adopting the latest technologies worldwide...
Sectors such as supply chain, manufacturing, logistics and transportation are currently facing an extreme shift in the adoption of new technologies. Not only has the current pandemic been a catalyst in adoption, technology is currently in the midst of its biggest transformation yet. New technology innovations have enabled us to automate processes, manage the supply chain and track data using blockchain. 
3D printing has been around for over 20 years but has only recently been adopted by large-scale markets. This technology allows for companies to create specific devices or products in-house using specialised materials while minimising cost. This means independence for the supply chain and manufacturing industries as well as reducing delivery times and eliminating the need to store a large number of products in a warehouse. 
3D printing is a globally used language meaning that digital files can be sent from anywhere and then printed locally, allowing for on-demand files to be printed immediately reducing inventory build-up and costs. This streamlined approach only brings positives to the manufacturing and supply chain sectors, and boasts huge benefits such as dealing with less risk, having more control and adding agility to their product lifecycle.
Typically, a drone is an unmanned aerial vehicle that can be controlled remotely or flown autonomously using in-built programmed flight routes. Drones are technology that some sectors often steer clear from as they can come with some uncertainties such as overcrowding air space and needing more infrastructure for storage. 
However, they are small, light and relatively inexpensive to operate. Also, the biggest advantage of drones is that they are incredibly fast compared to on-road transportation systems that can be affected by traffic and road works. 
Drones are currently finding their place in the supply chain sector. In the near future, it is very possible that drones will be the new delivery service for small packages in both cities and remote areas. They would decrease transportation costs as well as intensely reduce the supply chain due to their speed and accuracy. 
A technology that seems to be ever-increasingly important at the moment, and will still find itself being heavily adopted into some of the most important sectors in the world. Blockchain handles sensitive data, tracking a timestamp and reference link at each step in a transactional record. 
Unfortunately, even though blockchain when effectively utilised can be incredibly powerful to a company, the technology is extremely hard to implement. In the supply chain and manufacturing industry, blockchain technology can increase transparency and is near impossible to hack therefore mitigating third party security systems. 
These technologies have helped to build a strong and agile supply chain. It is essential that supply chain leaders consider technology at the forefront of their business as it is the key to supply chain transparency, utility and production.