New joint venture to develop blockchain technology for pharma industry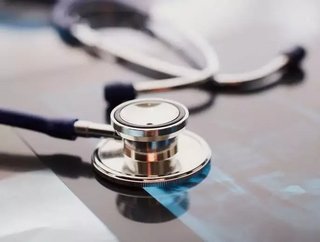 Chronicled, Inc. and The LinkLab LLC have announced The MediLedger Project, a joint venture that will explore and develop blockchain solutions for the p...
Chronicled, Inc. and The LinkLab LLC have announced The MediLedger Project, a joint venture that will explore and develop blockchain solutions for the pharmaceutical industry. 
The project is primarily aimed at demonstrating compliance with the Drug Supply Chain Security Act (DSCSA), utilising innovative capabilities found with blockchain technology to track and trace prescription medicines.  
The project seeks to demonstrate the ability to prevent counterfeit medicines from entering the supply chain. 
The DSCSA requires the industry to adopt an "interoperable system" to manage records of ownership and transfer of prescription drugs in the United States, and they feel strongly that blockchain technology could be best suited to do this.
In release, the joint venture said "blockchain offers a number of unique advantages over older technologies. Every time an asset is registered, verified, or transferred on a blockchain, a distributed network of validation "nodes" come to consensus, making it exceedingly difficult for malicious actors to fabricate or tamper with the event logs.  
"Therefore, it is much more secure than existing central database solutions, which are vulnerable to hacking and data addition or deletion by a central administrator, and allows for a level of data provenance that has not been possible within current frameworks." 
The MediLedger Project aims to leverage this capability to create an interoperable system in which multiple parties, including manufacturers, wholesale distributors, hospitals, and pharmacies can register, verify, and transfer pharmaceutical products with absolute trust in their authenticity and provenance. 
This represents a "major step forward" in regulatory transparency and consumer safety and signifies an important step forward in the application of blockchain technology to the biopharmaceutical industry.
"Traditional, centralised databases are like castles with moats," said Chronicled CEO Ryan Orr.  
SEE ALSO:
"You can fortify them as much as you want, but a hacker will always find a clever way to sneak inside the castle. Blockchain introduces a whole new paradigm. 
"It's a distributed network, data is cryptographically secured, a breach in one node has no effect on the whole, and the consensus mechanism prevents malicious actors from tampering the system. That's one of the things that's really revolutionary about this technology."
The MediLedger Project has aspirations beyond helping to enable pharmaceutical companies to achieve DSCSA compliance. The participants hope to use their system to help fundamentally move the industry forward in improving drug security and preventing the production and trafficking of counterfeit and illicit drugs globally. 
By year end, they plan to have demonstrated, through a series of milestones, the advantages of a blockchain system as the best way forward for this significant use case. 
The project has formed a working group of pharmaceutical industry leaders, which include Genentech, a member of the Roche Group, Pfizer, AmerisourceBergen, and McKesson Corporation. 
The working group defined the industry requirements for the blockchain pilot, both for a prototype system and for an industry operating model. The group has met the first hurdle: building a prototype system for the registration and verification of medicines on the blockchain while keeping all business information private from other participants. The next effort will be focused on developing business models and operating requirements.
"The immediate goal for us is to show that blockchain is the best solution for this need," said Susanne Somerville, co-Founder of The LinkLab. "We are aiming to have done that by the end of the year. After that, the sky's the limit."