Körber Launches Supply Chain Tracking Tool To Protect Workers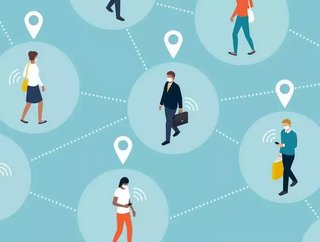 Körber, a leading supply chain technology provider, has today unveiled Körber InSight Contact, a tracking solution to help mitigate the risk and disru...
Körber, a leading supply chain technology provider, has today unveiled Körber InSight Contact, a tracking solution to help mitigate the risk and disruption of COVID-19.
The company offers a range of solutions, from software to automation, and its new tracking solution technology is the newest in a long line of transformative innovations. The Contact Tracer technology tracks the locations of people, devices, orders and the corresponding use of equipment throughout the warehouse, in turn protecting both employees and the operations of the company.
Sean Elliott, Körber's CTO, said: "We're in unprecedented times due to COVID-19. Now more than ever businesses need a partner that understands their unique supply chain complexities. At Körber, we're first and foremost your ally, creating highly-tailored solutions to meet your needs today and beyond. This includes advanced software solutions to assess risk for your supply chain and staff and helping you continue to meet consumer demands."
As the supply chain becomes increasingly complex, with increasing consumer demand and expectations paired with the constant introduction of new technologies and equipment, making sense of the complexity is crucial. Körber's solution does this, working with data from the warehouse management system to monitor potential COVID-19 cases.
The cycle of events, employee locations, devices such as headsets and radios, equipment such as forklifts and carts, and inbound and outbound orders will all be tracked through the warehouse. This allows companies to monitor exposure and protect other workers, and keep customers informed.
Supply chain professionals would previously have to extensively research hours of interactions, with hundreds of data points, to assess potential impacts. The Körber solution makes this instant. 
Technology companies around the world have sensed an opportunity has arisen with tracing apps and solutions. Digital contact tracing is being seen as an increasingly major opportunity as offices, warehouses, factories, and more around the world are set to reopen, with a focus on handling COVID-19 at the core.
PwC's contact tracing app, currently in the development stages, is set to be used in the evaluation stages of the reopening of many offices. These solutions can be used by employers to see where an employee has been and who they've been in contact with, therefore enabling crucial decision-making, such as sending employees home to isolate. This could, in turn, bring down the COVID-19 figures.
SEE ALSO:
For more information on procurement, supply chain and logistics topics - please take a look at the latest edition of Supply Chain Digital magazine.