Interview: Telogis' Sergio Barata on the rise and rise of IoT in supply chain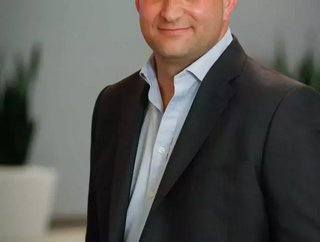 The Internet of Things (IoT) has come a long way from LG's first 'Internet Refrigerator', which was unveiled in 2000. As is the case with many tec...
The Internet of Things (IoT) has come a long way from LG's first 'Internet Refrigerator', which was unveiled in 2000. As is the case with many technological advancements, while IoT has perhaps failed to reach its potential with consumers, business has grasped the nettle (consider industry finding alternative uses for 'smart glasses' that were met with a lukewarm response on their much-hyped public release).
So, while connected fridges have not hit the mainstream – yet, at least: the rise of devices such as Alexa could change all that – more practical uses for IoT have been derived from businesses looking to leverage the capabilities and potential of digitalisation.
Speaking to Supply Chain Digital, industry expert, Sergio Barata, General Manager for Europe, Middle East and Africa at Telogis, tracks the journey of IoT in industry, saying: "The increasing number of use cases for the IoT have been driven by advances in mobile connectivity, making internet-enabled sensors much smaller and more affordable. These sensors, often the size of a hockey puck, can transmit vital information to other devices in a way could only be dream of back when the concept of the IoT was born.
"The ability to analyse and make sense of the vast amount of data collected has also helped propel the adoption of IoT tech. While we are only on the cusp of the IoT revolution, forward thinking organisations are already starting to think about how it can streamline key processes and optimise the supply chain."
Barata says there are five key ways the IoT is already helping to streamline the supply chain: firstly, increased visibility, where he cites the example of the technology enabling supply chain managers to connect their vehicles, equipment and devices and gain to-the-minute status updates on jobs.
This can offer a full picture across the supply chain, from the warehouse to different stakeholders and customers. For example, rather than seeing a job status listed as 'with courier' or 'in transit', managers can see the exact location, enabling more informed decisions to be made.
"IoT plays a very strong role in offering that additional visibility, right down to the customer level. In the past, it was almost peer-to-peer or business-to-business visibility that was necessary. I think it's now de-facto requirement that customers expect to participate in that supply chain in terms of having visibility and being able to make choices and selections. They expect the opportunities that visibility offers."
The second point Barata identifies is the role of IoT in encouraging collaboration. He says the rise of IoT enables organisations to take a much more holistic view of how their supply chain impacts business. It is particularly important for more complex supply chains, where different parts or components are sourced across disparate suppliers and locations.
"In these circumstances, it's easy to organise these centres into silos," comments Barata. "The IoT across the supply chain gives decision makers real-time details on job statuses across the entire chain, and helps break down silos. Increased collaboration across business areas can help to identify potential issues or bottlenecks earlier, make smarter strategic decisions and boost productivity."
SEE ALSO:
The emergence of IoT is also enabling businesses to maximise their assets, with supply chain managers able to make decisions in real-time. In the example of fleet management, more informed choices can be made on routes and utilisation to boost efficiency and productivity.
"Our customers are making huge investments in their assets," says Barata. "We have a significant number of aviation services customers, and that's pretty challenging in that they are full-on for certain times of the day when the air schedules are heavy, and then for large periods of the day they may not actually have any work to service air craft or to service flights.
"Maximising how they use their assets on any particular air field or airport is critical to them. Visibility and system integration with other parts of their IT landscape to make sure that they're very dynamically dispatching and very dynamically sharing those resources across the workload at peak times is a significant factor for them."
He says that even in what could be defined as less intensive or critical supply chains, this approach is being taken, as businesses look to leverage any advantage they can to get the maximum from their assets.
Companies are increasingly using IoT to bolster their customer service, for example to make tracking and forecasting more accurate. Barata says that managers are able to identify potential issues quicker, contact the customer to manage their expectations, or make alternative arrangements to ensure Service Level Agreements (SLAs) are met. The connected fleet also allows for automation of status updates for customers, helping them stay informed and reducing inbound enquiries to customer centres.
Finally, Barata pinpoints compliance – a historically challenging area for businesses to remain on top of – as a factor pushing IoT into the mainstream of industry, especially against the backdrop of ever-connected laptops, phones and tablets.
"The IoT doesn't just help track the location of assets across the supply chain, it can look at other key elements such as driver behaviour and vehicle diagnostics," he comments. "Real-time visibility allows supply chain managers to ensure their assets are performing as they should be and that the organisation remains compliant. For example, it helps ensure drivers are obeying road rules, taking required breaks, filing correct paperwork and performing the appropriate safety checks before setting off.
"It can also keep track of vehicle health, to make sure appropriate vehicle maintenance is carried out when it should be – for example ensuring tyres are changed and services are carried out. If goods need to be transported in certain conditions, for example kept in a certain temperature range, a more connected fleet can enable managers to see real-time temperatures of their cargo. These features remove some of the headaches from compliance."