Infor: rapid innovation in supply chain and manufacturing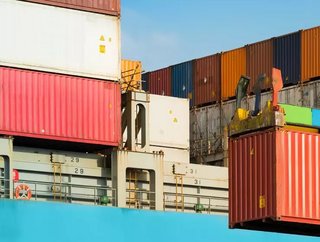 Tara Merry, Industry and Solution Strategy Director, Infor, discusses rapid innovation in supply chain and manufacturing and the impact of COVID-19...
The evolution of trends within manufacturing and supply chain
"In conversations with our industrial manufacturing customers, along with our industry strategists, the key challenges that we've been discussing are very much focused around industry 4.0," says Tara Merry, Industry and Solution Strategy Director at Infor. "It's about finding new ways to increase productivity; driving business model innovation; a shift to servitisation where we're seeing more subscription-based sales; smart manufacturing, shifting to the cloud, which can enable so many things relating to data visibility, and using that data in bigger ways. We have also had discussions around the next generation workforce; and the demand for new products and customisation from consumers."
With the recent disruption caused by COVID-19 in mind, Merry reflects on her career, explaining that for most of it, she has spent close to half of her time on the process side and half on the discrete side of manufacturing. "At the top of emerging trends as a result of COVID-19 are safety and security. Although these are typical core priorities for manufacturers, they are obviously even more critical in any crisis or disruption. So now, more than ever, reducing risk while maintaining safety and as much efficiency as possible is key for survival. In light of any black swan type event, the main challenges are around trying to remain productive with constrained resources and a resilient supply chain to weather the storm."
The best strategy for rapid innovation
For manufacturers looking to rapidly innovate, Merry details the best strategy to drive results. "Rapid innovation is such an interesting topic for me," she explains. "Whether you're a manufacturer of consumer products, part systems or supplies for other manufacturers, there's always a significant need for speed and innovation.
"A rapid innovation strategy involves having a strong cross functional team, pilot programs, well-defined goals, and corporate buy-in to be successful. There are several components that build on a strategy in this area, but at the heart of it lies a flexible yet trusted supply chain. So, when a new product introduction is ready to scale, manufacturers need to be able to maintain the highest level of quality while containing costs and delivering on time," Merry continues.
However, in light of any black swan event that causes disruption to supply chains and innovation, "the strategy shifts from a goal of optimisation, to one focused on getting the basics right to remain productive with constrained resources," she notes. "This type of strategy focuses on achieving agility and resilience across the supply chain, enabled by end-to-end visibility. Manufacturers that operate collaborative, integrated business plans can analyse their network continuously and adapt their plans in real time. When it comes to black swan events, the goal temporarily shifts from innovation and optimisation to getting the basic right for survival."
The technology behind rapid innovation
End-to-end visibility
When it comes to end-to-end visibility, both manufacturing and supply chains can benefit from minimised information latency, with information shared across the network in almost real time. To achieve this, Merry explains that "adopting cloud-based, digitally enabled solutions can be the foundation for end-to-end visibility".
She adds that "manufacturers must be able to work with a wide variety of systems such as, ERP, WMS, supply planning, transportation management and DMS to actually achieve end to end visibility. This takes me back to elements of industry 4.0. End-to-end visibility really encompasses the trends that we're seeing and that we're focused on. So, for manufacturing, the key components are connectivity, IoT, machine learning and the cloud to rapidly innovate the effectiveness of global manufacturing. All of the business systems we've discussed must support a diverse range of IoT technology. Once that data is harnessed into the cloud, it creates visibility and can be used in advanced or even predictive analytics to drive process optimisation, create and act on alerts and predict when, or even before an issue occurs."
Advanced planning and leading-edge technology
Once a product has completed its design and testing process, manufacturers look to scale the prototype for mass production while maintaining high quality standards, containing costs and delivering products at the right time.
When it comes to implementing and achieving the desired outcomes of leading-edge technology, supply chain technologies, advanced planning and multi enterprise business networks, Merry explains that it's "simply about improving service levels which ultimately leads to potential revenue growth, decreased costs and decreased working capital - core goals of supply chain and manufacturers. This kind of technology is about driving better fulfillment capabilities to match supply and demand, optimise inventory and optimise warehouse operations."
Leading-edge planning tools can provide a more accurate picture for supply chains and manufacturers by harnessing advanced algorithms that allow planning teams to capture a clearer projection of future demand. Combining this technology with solutions that configure statistical forecasting allows the end user to identify shifts and anomalies in demand sooner to drive the bottom-line impact, as well as the ability to examine distribution, production, and procurement alternatives when needed.
Optimising and streaming production
Influenced by improving the supply chain management and shop floor visibility, production optimisation and streamlining is driven by the combination of having the right ERP solution paired with a strong strategic sourcing program and a multi enterprise solution to gain visibility to suppliers.
"A streamlined adaptable production schedule enables a new product to seamlessly transition from a prototype to mass production, to bring new products to market faster," explains Merry. "A strong ERP can create lean, demand-driven supply networks that are resilient to disruptions and build on their advanced supply chain practices, thus driving speed and innovation. Ultimately, it's all about increasing asset utilisation, increasing efficiency, and increasing service levels. It allows an organisation to reap the benefits of a synchronised supply chain."
Critical to the streamlining process, Infor explains that "It's important for manufacturers to utilise global, multi-site enterprise planning capabilities to synchronise supply processes, allowing them to lower inventory, optimise resource utilisation, and improve customer service. Integration of a manufacturer's supplier network with advanced supply chain collaboration capabilities that include functionality for vendor managed inventory (VMI), supplier managed inventory, consignment, kanban scheduling, just in time (JIT), and supply in line sequence (SILS)."
Optimising warehouse management
With manufacturers and distributors continuously facing the challenges of rising costs, increased supply chain complexity, changing business models and changing customer demands, Merry explains that as a result "they may reevaluate their warehouse management practices, processes and systems to improve warehouse productivity. Strategies that can be deployed to address these hurdles include investing in advanced warehouse management systems (WMS). One of the most commonly cited use cases for industry 4.0 is connectivity, so in this case, the use of IoT and warehouse operations for smart warehousing to connect every item, employee and device for real time visibility across the supply chain."
Investing in WMS solutions and IoT for warehouses can drive a variety of benefits within manufacturing and supply chain operations, "the technology can strengthen order management, increase labor productivity, and maximise the use of warehouse assets," says Merry. "Ultimately this will drive costs down and create an opportunity for greater warehouse visibility, agility, and productivity. This will build the foundations for profitable growth and improve customer experience."
Merry states that "ultimately efficient distribution drives speed, which allows companies to maximise their product placement strategies, better prioritise their tasks, implement productivity standards and increase logistics efficiency, which all could be considered drivers of rapid innovation."
The importance of suppliers for rapid innovation
Whether it's simple parts or complex systems, Merry emphasises that "suppliers are essential to any manufacturer, and the supplier relationship doesn't need to be painful or risky. Creating a flexible connected supplier network built on trust is key and can enable innovation."
In the minds of a high-tech manufacturer, maintaining a competitive advantage is being the first to market with differentiated, high-quality products. "Having the right supplier network that is optimised to reduce complexity and increase speed and visibility through component standardisation is a key enabler of rapid innovation," Merry notes.
Another driver of rapid innovation when it comes to suppliers is collaboration and co-innovation. In this instance, Merry explains that one follows the other. "Collaborating with suppliers can lead to co-innovation and can act as an extension of a manufacturer's brand. So, an example might include leaning on the expertise that resides in your supply base to enable mass customisation of goods. Customisation requires significant changes to design, supply chain, sales, manufacturing and delivery. If these aspects are not working together, the entire business model falls apart. Therefore, collaboration with suppliers can enable manufacturers to stay focused on their core competencies."