IBM: How AI Is Reshaping The Supply Chain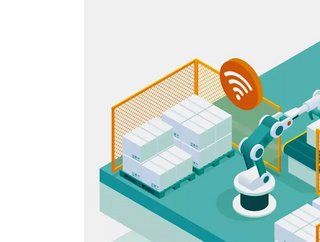 Supply chains are constantly changing and evolving, with robotics and automation building intelligent, learning supply chains...
IBM has explored the potential of AI here, in a report on how it is set to reshape the supply chain industry's future. Supply chain executives have spent the last few years implementing a wide variety of digital technologies, from IoT to blockchain, but now AI stands to optimise all of these operations.
When combined with technologies like advanced automation, artificial intelligence can drive supply chains capable of thinking and learning, bringing a business' processes to a new level of operational excellence, with enhanced human decision making and automated processes in place.
In 2010, IBM predicted that to succeed, supply chains would need to be instrumented, interconnected, and intelligent. AI, blockchain, IoT and the numerous other disruptive forms of technology currently revolutionising the industry are making these predictions a reality.
AI is becoming essential to supply chain leaders looking to begin transformation journeys, with 46% of those surveyed by IBM predicting that AI/cognitive computing and cloud applications will be their most significant and greatest areas of investment when it comes to digital operations over the next few years.
95% of the group surveyed see artificial intelligence as a crucial part of their innovation success. Chief Operations Officers (COOs) and Chief Supply Chain Officers (CSCOs) are turning to AI to solve the end-to-end challenges that they face regularly. Preventative maintenance and risk management are the most common applications of AI, from supply all the way through to production and customer provision, every step of the supply chain looks to benefit from the implementation of AI.
Machine learning (ML) is another solution becoming increasingly mainstream in the global supply chain. ML and AI technologies can determine changing demand behaviours for supply chain leaders, optimising inventory levels and replenishment plans without the need for human intervention or decision making. This keeps product lifecycle management moving effectively and efficiently.
Algorithms can be applied to massive operational data feeds, enabling insights into the supply chain and helping to track end predict potential or real disruptions. ML can also recommend alternative actions, for when unplanned events take place, and can alert transportation and logistics services with recommended actions.
Collaborative robots using ML and AI technologies can benefit warehouses and manufacturers also, with the ability to "see" their environments and move in a safe, efficient manner. This enables a safe workplace, where the robots can coexist and work safely alongside humans.
It is evident that, as the nature of work continues to change, digital technologies will continue to take a more prominent role in everyday life, both inside and outside of the workplace. Embracing these early, and effectively, can be the difference for companies hoping to succeed.