IBM and Colombia University establish centre to accelerate blockchain innovation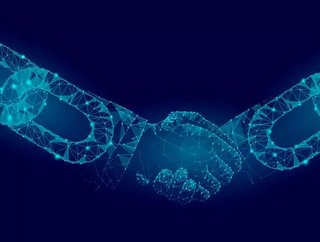 Columbia University and IBM have announced a new centre devoted to research, education, and innovation in blockchain technology and data transparency...
Columbia University and IBM have announced a new centre devoted to research, education, and innovation in blockchain technology and data transparency. 
To advance compelling new ways to apply blockchain and help address growing demands around data transparency, the centre will also include an innovation accelerator to incubate business ideas from entrepreneurial students, faculty and members of the start-up community.
The Columbia-IBM Centre for Blockchain and Data Transparency will combine cross-disciplinary teams from the academic, scientific, business and government communities to explore key issues related to the policy, trust, sharing and consumption of digital data when using blockchain and other privacy-preserving technologies.
Primary focus areas for the Centre will include:
Conducting new research and accelerating scientific breakthroughs in the areas of data transparency and blockchain across industries.

Building technology capabilities that apply blockchain in new ways.

Advising on emerging policy and regulation related to trusted blockchain and data transparency practices.

Pioneering ways to responsibly balance regulatory and data ownership issues with new data monetisation models.

Strengthening and expanding professional skills in blockchain and data transparency through education and internships.

Supporting start-ups through a business accelerator focused on blockchain and data transparency.
The centre will draw on Columbia's academic strengths in data science, engineering, business and law, combined with IBM's extensive expertise in technology Research and Development.
IBM also lends practical insights from blockchain product development and the implementation of blockchain projects with hundreds of enterprise clients globally.
SEE ALSO:
"Our work with clients has shown that blockchain can benefit industries and with that comes a responsibility to deploy it in ways that will foster greater trust and transparency in data," said Arvind Krishna, senior vice president of Hybrid Cloud and director of IBM Research.
"With Columbia, we are able to bring together leading thinkers on applying blockchain and data best practices based on extensive research and business experience and together prepare a new generation of technologists and business leaders."
IBM is helping clients around the world apply blockchain to address a wide range of business processes such as global supply chain, trade finance, cross-border payments, food safety and others, while Columbia University has deep and broad expertise in research and education in trustworthy computing, data transparency and data privacy.
This joint collaboration aims to further accelerate the creation of needed skills, talent and innovation in this area to help support many industries as the two organisations work together to source new ideas and capabilities.