HP to drive supply chain and manufacturing transformations using 3D tech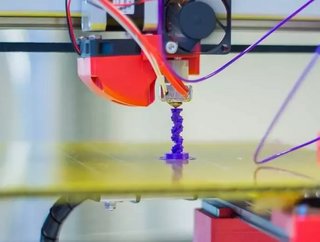 HP has announced new agreements with industry leaders Jabil and Forecast 3D to drive the future of distributed design, manufacturing and digital supply...
HP has announced new agreements with industry leaders Jabil and Forecast 3D to drive the future of distributed design, manufacturing and digital supply chains leveraging the power 3D technology. 
As the global economy enters what many call the 4th Industrial Revolution, new technologies such as 3D printing are enabling an array of new business opportunities such as distributed design and manufacturing, supply chain services, and increasingly localised production.
"From multinational design engineering and manufacturing, to localised production, industry leaders such as Jabil and Forecast 3D are demonstrating 3D printing's expanding role in the digital transformation of the $12trn global manufacturing economy," said Stephen Nigro, President of 3D Printing, HP Inc.
"HP Multi Jet Fusion customers and partners represent critical links in a new value chain that's rewriting the rules of design, production, and delivery, ultimately ushering in a new era of digital manufacturing."
Jabil is one of the largest product solutions companies in the world, with more than 100 facilities in 29 countries. Jabil is complementing its U.S.-based HP Multi Jet Fusion installation with six additional production-ready HP Jet Fusion 4210 3D printers in Singapore, bringing its total to a dozen HP 3D printers. 
The network of 3D printers underpins the new Jabil Additive Manufacturing Network, enabling design and manufacturing teams to collaborate across multiple geographies, manage incoming orders, allocate jobs across resources, and produce end-products in the locations best suited for their supply chain and distribution needs. 
Currently, Jabil is using its network to unite product designers in Silicon Valley with Singapore-based manufacturing teams to accelerate the distributed manufacturing of products developed using HP Multi Jet Fusion technology, among them parts for HP's own 3D printers.
SEE ALSO:
More than 140 parts for HP's Jet Fusion 300/500 full-colour 3D printers are being produced by Jabil in what is believed to be the most 3D printed parts for any commercial product in the world.
"HP Multi Jet Fusion gives us the foundational 3D printing platform we need to deliver truly industrial-grade, production applications for our globally distributed customers," said John Dulchinos, vice president of digital manufacturing, Jabil.  "Our aim is to harmoniae the multiple regions, technologies, materials, and manufacturing workflows of the 4th Industrial Revolution and HP is an important partner in that effort."
Forecast 3D, one of the oldest and largest privately-held 3D manufacturers in the United States, is adding six new HP Jet Fusion 4210 solutions to expand its fleet to 18 systems in response to increasing customer demand. 
Forecast 3D plans to produce several million end-use parts on HP's 3D printers in the coming year, delivering commercial-grade applications for clients in multiple industries including the medical, consumer goods, aerospace, defence, and auto sectors.
"Our customers across all industries have spoken – and they are looking for more of the speed, quality, and cost benefits for production applications unleashed by HP Multi Jet Fusion," said Corey Weber, CEO of Forecast 3D. 
"We are investing in this important 3D printing technology platform as we scale up to meet rising demand from international and domestic clients seeking to reinvent their product lifecycle."