Jabil: Intelligent Digital Supply Chain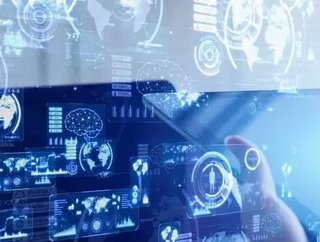 Supply Chain Digital examines Jabil's Intelligent Supply Chain and looks at its services, from pay-to-procure to network optimisation and risk managem...
Jabil is a manufacturing solutions provider that delivers comprehensive design, manufacturing, supply chain and product management services for a wide array of industries. These include automotive, transportation, consumer lifestyle and wearable tech, defence and aerospace, connected home and building, industrial and energy, enterprise and infrastructure, retail, healthcare devices, mobility, packaging and printing.
Jabil's experts provide comprehensive services, from pay-to-procure to network optimisation and risk management. Partners focus on driving their competitive advantages - instead of trying to solve the issue of supply chain complexity. The traditional supply chain model is fairly linear and has a focus on the physical movement of goods. An original equipment manufacturer provides directions to a supplier who sends materials to a factory. The components are manufactured and warehoused where the product is ultimately distributed to the customer. 
For years, this functional model has been refined and tweaked to support a global consumer marketplace and supply base that continues to expand. Following the introduction of mass digitisation, the consumerisation of business models is driving Business to Business relationships to deliver a Business to Consumer experience. On demand availability, personalisation and improved Cost/Price/Value are now expected by all customers.
Today's digital economy requires a new approach to manage the entire supply chain ecosystem — a solution that leverages the cloud, real-time connectivity, and advanced analytics. Jabil Intelligent Digital Supply Chain (IDSC) solutions enable the best strategies, innovation, and design throughout the supply chain, delivering superior financial performance and customer experience. With supply chains today at a crossroads, this pressure is reshaping the linear supply chain model into a connected Design Chain and Supply Chain ecosystem that enables innovation and provides the customer experience with the speed and agility to perform in the digital economy. As a result, spreadsheet-powered supply chains or ERP systems will be unable to keep pace. Jabil and others are mobilising to create supply chain solutions and management systems that reflect the needs of the business.
Jabil's IDSC solutions include:
Jabil InControl™- A supply chain decision support solution that provides unmatched visibility, instant collaboration, and risk management across the entire supply chain 
Procurement Services - Effective procurement strategies from guidance and support to quoting and sourcing 
Supply Chain Services - Transformative supply chain solutions from coaching and consulting to full ownership of fundamental supply chain processes
There are a considerable number of parties involved in supply chains. This ranges from suppliers, freight forwarders, customs brokers, government bodies, non-governmental organisations, customers, warehousing and internal operations all having their own systems, processes, priorities and quirks. 
By connecting this massive and disparate stream of information, the unstructured data can be collected and validated by prescriptive and predictive algorithms to provide valuable insights. Combining this data intelligence with deep domain expertise, it will illuminate every corner of your supply chain. End-to-end actionable visibility, real-time risk mitigation, predictive and prescriptive analytics, scenario modeling and collaboration are all hallmarks of the and Jabil's digital control tower platform - Jabil InControl.
To read more about Jabil's supply chain orchestration, click here!