How AI can help retailers ensure The Price is Right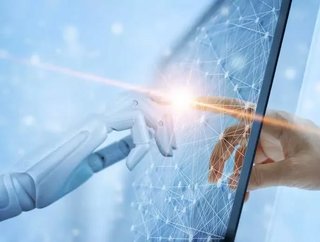 Retailers are investing in artificial intelligence (AI) in their droves and if you're reading this, you may well be working for one of them. The disc...
Retailers are investing in artificial intelligence (AI) in their droves and if you're reading this, you may well be working for one of them.
The discussion around AI in retail is endless, but it isn't just talk anymore: AI is here. Its presence, while new, is undeniable and is progressively changing retail forever. According to WBR Insights, more than half (57%) of retailers intend to invest in AI over the next five years to solve logistical problems and improve the customer experience. 
Clearly, if your competitors aren't using AI already, then they will be shortly. Companies can no longer rely on seasonality and historical data to be successful. This new approach is geared around precision and accuracy that only AI and machine learning provide. These new technologies, coupled with the Internet of Things (IoT) and insightful data, are creating improved customer experiences and increasing the competitive bar. However, when it comes to the retail battlefield, nothing is more important than price, so retailers who are able to use AI to gain an edge in this area will be putting themselves at a huge advantage. 
Where AI can give you the edge
Previously we've seen retailers rely on guesswork, playing a giant game of 'The Price is Right'. However, in today's hyper-competitive world, the approach needs to be more strategic. Pricing is a mechanism that allows retailers to create powerful, profitable demand, and should be in keeping with retailers' approach to assortment optimisation, merchandising and localisation. It should also support the brand and the way it is marketed and positioned. Retailers need to get the right price, in the right location, and at the right time.
Price optimisation used to mean traditional mathematical examination analysing how customers are engaging with different prices for products and services across every channel; that way the company could calculate prices that align with business goals and maximise profits.
Nowadays, it's all about data: powerful price optimisation can apply forecasting in a variety of machine learning and optimisation sciences. Machine learning sets processes for logical product groups (assortments and product lines) across times (seasons, weeks and months) and locations (price zones, touchpoints online and in-store). Then through AI, price optimisation can start predicting, moving from a reactive to proactive model. 
SEE ALSO:
Looking forwards rather than backwards
Retailers used to rely on historical demand to guide pricing, constantly trying to work out what would happen in the future based on what happened in the past. This has all changed now, as AI can factor in hundreds of other more current variables, ranging from sales patterns and customer footfall to external information such as weather, current events and public holidays.
AI and machine learning provide the ability to drill down into these events, giving deeper insights than ever before. This could, for example, help retailers analyse sharing patterns across social media and calculate a more detailed probability of demand levels. With these technologies, retailers can create actionable insights to navigate consumer preferences and demand to generate more personalised shopping experiences than ever before. The most advanced AI solutions don't just make predictions and insights, they can improve your price optimisation with accurate real-time data that drives more revenue and sustainability.
More pricing, more money
AI and machine learning tools allow retailers to use dynamic pricing models that avoid excess stock, with fewer products going unsold across the company. Retailers can either adapt pricing strategy towards the season's end, or when any excess stock needs to be peddled.
AI can also help reduce waste significantly. It does this by predicting customer demand and producing accurate pricing decisions across every store. Then, due to its understanding of the complicated relationship between price fluctuations and demand, AI can make sure that stock goes where it is most required.
The price is right
When retailers can delve into shopper data and deeper insights originating from AI and machine learning, they are more able to act strategically, placing greater focus on their customer experience across the board. Despite a lot of fear around AI in the retail industry and what it means for jobs. The truth is, technologies like machine learning and AI are supporting more retailers in keeping their stores profitable and their employees focussed on initiatives that can drive customer loyalty. Most importantly, AI and machine learning takes the guesswork out of pricing. 
Let's face it, if AI was playing 'The Price is Right', it would beat a human opponent every time. AI can take the pain out of pricing for retailers, allowing them to make better decisions than the rest of the competition and go on to claim the grand prize. 
JoAnn Martin is VP of retail industry strategy and market development at JDA Software.
For more information on all topics for Procurement, Supply Chain & Logistics - please take a look at the latest edition of Supply Chain Digital magazine.