Effects of barcodes within healthcare supply chain management
By Noel O'Hanlon, founder and CEO, Genesis Automation.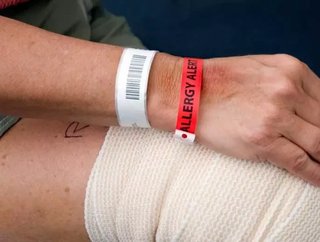 In the history of innovation, much progress has been made by successful applications being adapted from one sector to another. The aerospace and automot...
In the history of innovation, much progress has been made by successful applications being adapted from one sector to another. The aerospace and automotive industries, for example, routinely introduce new technologies that were first tested in space, or Formula One.
The health sector is no different, where the NHS is currently applying a practice tried and tested for many years in sectors as diverse as retail, manufacturing and distribution. I'm talking about supply chain management, which is helping to save patients' lives and realise huge cost savings in our cash-strapped health service.
It all starts with the humble barcode – a technology developed back in 1974. As any large manufacturing or retail company will tell you, barcoding plays a critical key part in effective inventory and supply chain management, enabling them to track and trace stock as it moves through complex logistical chains.
Up until recently, the NHS made little or no use of this track and trace principle, resulting in many Trusts having only a vague idea of the stock they hold. This could be anything from a common swab to a high-tech electronic implant. The result was vast amounts of waste, often resulting in over-purchased stock going out of date, or, more dangerously, stock not being available when needed.
Scan4Safety
Launched in 2016 the Department of Health's Scan4Safety initiative is a major new initiative designed to tackle this. At its core, it is testing how barcoding can help acute trusts track and trace their medical supplies, from the point of receipt to the patient.
So far, the results are impressive. With tests now underway in six NHS Trusts, expectations about the savings that the initiative could deliver over a seven-year period have been increased from £800mn to £1bn.
But it's not just about saving money. Scan4Safety, which sees barcodes placed on everything from breast implants to screws on knee replacements, aims to avoid a repetition of the 2010 PIP breast implant scandal, where poor record keeping made it difficult to track down some of the 50,000 British women who had received faulty breast implants.
As one of the companies whose technology is involved in the Scan4Safety trials, Genesis Automation has obtained first hand insight into some of the objectives the NHS hopes to achieve by using supply chain management technology. And we are also seeing some of the impressive results. 
So, what are the main benefits NHS Trusts can expect?
1. Improved stock visibility and cutting waste
The recent story about the NHS being charged £1,500 for a £2 pot of moisturiser highlights the challenges facing NHS procurement and inventory management. The Carter Review estimated that better buying practices could save the NHS over £1bn.
One of the aims of the pilots is to explore whether barcoding all equipment, drugs and supplies makes it easier to simplify purchasing decisions and eliminate over-ordering by delivering a much clearer picture of what stock is available, including which drugs are nearing their expiry date and need to be used up. It is also expected that inventory management can highlight variations in prices paid for stock. Barcode enabled stock visibility especially around supplies used in theatres, harnessed to automatic re-ordering systems, should also mean Trusts can be more confident that essential equipment and drugs are available when needed, helping to avoid operations being cancelled unnecessarily.
See also
2.  Reducing disparities in cost and quality of care
With The Carter Review uncovering a 20% variation in the cost in inpatient care between the most and least expensive hospital trusts, it's not surprising that the NHS is on a mission to drive down disparities in costs and standards of care between hospitals and Trusts.
From this financial year, patient-level costing for the acute sector is set to become mandatory. Yet reducing disparities in cost and quality of care is impossible without accurate tracking and tracing of all items, equipment and even personnel involved with a patient during their stay. 
From the minute a patient receives treatment, to the moment they leave hospital, barcode technology can identify and quantify exactly which medicines, equipment, food, bed linen and personnel were used in or involved with their care.
As the trials are finding out, this data has the potential to be used to deliver accurate costings at patient level as well as highlighting discrepancies in cost between hospitals/departments/shifts and even doctors.
Meanwhile, as trusts' ability to track which inventory, procedures and professionals have been used for each patient improves, the resulting intelligence should enable new insights into how to eliminate unacceptable variations in standards of patient care. In the longer term this should result in much better outcomes for patients.
3. Improved safety and compliance
As we have seen, improved safety is a key focus of the Scan4Safety initiative. While product recalls are rare, currently an average of one patient a week in the UK dies a week due to being given the wrong medicine.
The use of barcode technology, with drugs and implants scanned and matched to patients, will make it much easier to ensure that patients are receiving exactly what they should be, making these tragic and avoidable errors a thing of the past.
4. Automating manual supply chain tasks
Using automated inventory management systems should mean that valuable hours which nurses and hospital admin staff currently spend manually re-ordering equipment and supplies are freed up to be reinvested in patient care or training. An estimated 4,000 nursing hours are spent each year on these manual supply chain duties – precious time that can go back into hands-on patient care.
The roll-out of inventory management technology in the NHS is still at an early stage and in many hospitals has been limited to trial areas – such as orthopaedics departments. From close observation of the trials, it's clear that supply chain management technology is already having a radical improvement on cutting waste and costs.