EcoVadis: Analysing the sustainability of global supply chains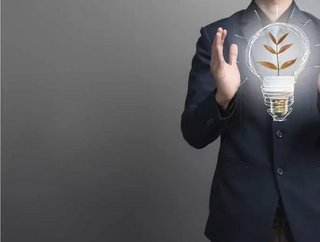 Implementation of sustainable procurement practices is growing as companies add both depth and scale, but these efforts may not be sufficient to protect...
Implementation of sustainable procurement practices is growing as companies add both depth and scale, but these efforts may not be sufficient to protect against reputational risks from dodgy suppliers, according to a new report by specialist EcoVadis.
The French firm has partnered with academic institution HEC Paris to produce the Sustainable Procurement Barometer. First published a decade ago, the study measures the evolution of sustainable procurement practices in global procurement organisations.
The 2017 edition, the first since 2013, shows such practices – essentially using sustainable products from responsible suppliers – have now progressed into what Pierre Francois Thaler, EcoVadis Chief Executive and Co-Founder, describes as adolescence, with many organisations expanding their programs to achieve a big increase in coverage.
"What we've seen evolving is mainly the scale and the depth of what companies are doing," said Thaler.
"In terms of depth, companies are getting better at integrating this new dimension into their procurement processes so it's now more part of the tendering and verification processes.
"In terms of scale, you had examples of companies doing really good things but only on, say, 5% of their suppliers, while other companies would say 'we are doing something, we are sending a code of conduct to our suppliers,' but that was it."
Implementation
The research reveals a large gap between the leaders in sustainable procurement, which constitutes around a fifth of the top 500 global companies, and most other businesses, where implementation remains shallow.
"If you take the top 5,000 companies in Europe and the US, what 50-70% do is really limited such as having a couple of suppliers signing questionnaires or a code of conduct, rather than really embedding it into their procurement processes," says Thaler.
Companies continue to cite cost savings, compliance, and risk reduction as key priorities within procurement, although compliance has grown markedly in importance as regulations tighten.
Similarly, pursuing sustainable procurement practices is driven by a desire to protect brand reputation, reduce risks and achieve compliance, according to report respondents.
"Very few global corporations are doing it just for ethical objectives - most are doing it because it delivers significant cost savings or cost benefits," says Thaler.
"We work with a very large global FMCG [fast-moving consumer goods] company that had 70,000 suppliers, and they are using this CSR program to reduce this to 20,000. They've already generated more than $300mn in savings as a byproduct of this compliance exercise."
Historically, sustainable procurement or responsible sourcing focused on a company's top 100 suppliers because that's where 80% of savings could be found. But, as the report notes, applying sustainable procurement requirements to large-spend suppliers alone won't protect against reputational risks.
"A very small vendor where you spend only about a $100,000 a month, might end up, if something went wrong, damaging your brand much more than what will happen with IBM or Accenture where you spend $100mn," Thaler claims.
"You need to also focus on the long-tail suppliers, and that's where it can become very costly – platforms like EcoVadis can monitor tens of thousands of vendors, which would be a huge effort if you had to do this with internal resources and your own auditing teams."
"Credit" ratings
Thaler describes EcoVadis as essentially a credit rating agency for sustainability information, operating a global cloud platform for its 30,000 customers, which include Nestlé, Heineken, Michelin, Johnson & Johnson and L'Oréal.
EcoVadis collects and analyses data annually on suppliers across 150 purchasing categories and 110 countries, creating ratings and scorecards which are easy to understand for non-experts. Suppliers are judged on their sustainability performance, based on a broad definition that includes health and safety, human rights, corruption and ethics.
"Clients use our analyses to decide which suppliers they want to work with and to identify which suppliers need to improve if they want to remain in business," says Thaler.
The report shows a sea-change in attitude among senior management when it comes to sustainable procurement – in 2013, a lack of board and executive support was cited by 50% of respondents as a major obstacle to implementing such practices, but by 2017 this had fallen to 24%.
Now, though, 57% of respondents say the biggest hurdle is a lack of internal resources, implying that while companies are making positive noises regarding getting serious about sustainable procurement, this is not necessarily leading to action.
Thaler observes a time lag for corporate policies to reach the front line, having worked with about 200 of the world's top 1,000 organisations. "They are setting up training and are undertaking change management to make sure, for example, that project managers' objectives aren't 100% tied to savings, but are also linked to taking sustainability into account," says Thaler.
"One of the mismatches in many companies is that they say they now have a corporate mandate for sustainable procurement, but at the same time the purchasing managers were 100% incentivised and 100% driven just to deliver short-term cost savings."
EcoVadis also surveyed suppliers to learn what they think of their customers' sustainable procurement programs. Many complained that while customers were demanding much more information, they were not following up on what was provided, also failing to offer adequate incentives for the suppliers to change.
"It's difficult to measure whether you've really covered risks. Some companies would say 'we cover 80% of our spend', but that 80% might just be from a large handful of suppliers with no risks," says Thaler.
"Others might say 'we cover 80% of what we consider high risk suppliers', but that's a subjective exercise and they might only give 'high risk' to suppliers that are very, very high risk."
Adopting sustainable procurement practices varies not just across industries, but within the same sectors. Among those Thaler cites as being the most progressive are FMCG, retail, pharmaceuticals and telecoms. The laggards include extractive industries, aerospace and defence, oil and gas.
"Generally, industries that are more exposed to consumers will be first movers and then it will cascade down the value chain," says Thaler.
The EcoVadis study shows leaders in sustainable procurement have increased revenue, but the jury is still out as to whether that reflects simply being better run companies or whether such practices do bolster the top line.
"What nobody has been able to demonstrate so far is whether it's correlation or causality," adds Thaler. "Are they investing more in sustainability because they are more profitable companies or are they more profitable companies because of their investment in long-term shareholder value that sustainable procurement represents?"