Capgemini: The secret to AI success for retailers
By Tim Bridges, Global Sector Leader, Consumer Products, Retail and Distribution, Capgemini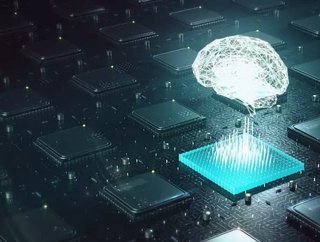 Artificial Intelligence (AI) will profoundly impact all aspects of business in the coming years, across many industries. In the retail sector, the impac...
Artificial Intelligence (AI) will profoundly impact all aspects of business in the coming years, across many industries. In the retail sector, the impact of AI can already be seen on a broad scale. It's more than likely that you've interacted with a chatbot on a retailer's website, which is a prime example of AI in action. Behind the scenes, many retailers are using AI and analytics to gain marketing and sales insights from the vast amounts of data that consumers produce during their physical and digital interactions with brands and social activity online.
A recent Capgemini report found that many retailers (74%) are centering their AI strategy on customer-focused use cases. In addition to these customer-focused deployments, AI holds another big opportunity for retailers in operations, and it's a $340 billion opportunity. The next step for retailers is to utilize AI in operations – across areas of the supply chain such as demand planning, procurement and distribution.
Below, we look at three prime use cases for AI across operations and explain their benefits. 
Demand Planning and Replenishment
AI can optimize demand planning and replenishment in several ways – from product catalogue management to advanced demand planning. For example, advanced demand planning involves predicting product sales trends so that retailers can meet sales/customer needs at the right time with the correct service or product in the right location, and AI can be used to accurately predict future product demand. The technology works by analyzing both historical company data and the data produced by numerous complex factors that influence product demand, both structured and unstructured, based on socially influenced dynamic attributes. The AI technology then automates replenishment triggers so that retailers consistently have the right amount of product in stock. This results in less waste, reduced out of stocks and increased sales. Improved demand plans even impact distribution. For example, an international multichannel retailer integrated merchandise and demand plans for collaborative demand planning, including key margin metric planning and reporting, in-season planning of sales, stock and open to buy, resulting in greater control of stock and ultimately leading to an overall 8% improvement in in-stock position and a 7% increase in sell-thru.
 SEE ALSO: 
Procurement and Sourcing
Sourcing is one area where AI can bring about transformed efficiency. For example, AI-driven image recognition technology and blockchain can be used to solve significant problems related to product quality and provenance. In the grocery and food segments, in particular, we can evaluate food safety and quality of perishables using image-based recognition software to evaluate and predict product shelf life using visual recognition factors. Robotic Process Automation (RPA) can also be used to reduce human error and increase productivity in procurement. 
An example of this is Coca-Cola Philippines and its procure to pay process automation innovation. In 2016, Coca-Cola Philippines moved away from paper and people-based invoice processes to utilizing RPA. Using RPA, invoices are automatically captured and sorted according to pre-specified rules. Verified invoices are automatically posted for payment and exceptions are routed to a workflow where assigned personnel are alerted to take actions on the flagged entries. After deployment, the company improved goods receipt on time to 99% in less than 18 months. There was also a significant reduction in invoices with issues from 25% per month to below 10%, out of the average of 24,000 invoices processed monthly.[1] 
Distribution and Logistics
AI has a huge role to play in distribution and logistics, particularly when it comes to warehouse and backroom automation, and fleet management. Today's consumers want deliveries to be quick and arrive when and where they want them. For delivery vehicles, this demand is putting increased pressure on human insights used to inform the delivery processes. AI can help to optimize delivery routes using means such as satellite imagery and intelligent algorithms. Mechanizing store back-rooms allows for hands-free picking near the customer's home.
AI can also be used to monitor product conditions to ensure they are of satisfactory quality. Capgemini is delivering a proof of concept for a company deploying a "smart container" management system based on blockchain technology. Smart containers are transportation containers equipped with sensors that transmit quality related data (e.g. temperature, pressure, vibrations) to all affected members of the supply chain. The monitoring of real-time quality data enables the company to minimize their response time to events. For example, if the temperature drops below a certain threshold during transport and spoils the goods, a shipment of replacement products can be triggered in real-time. These "smart containers" are improving transparency and efficiency across the supply chain. 
These use cases demonstrate just a handful of the opportunities presented by AI to improve retail operations and retailers' bottom lines. As well as deployments focused on the customer, it's clear to see that there is huge potential for retailers to optimize and streamline operations utilizing AI. By implementing use cases across planning, procurement and distribution, retailers will improve efficiency and maximize profits. Such 'quick win' projects are also easy to implement, easy to scale, and provide a quick return on investment. When implemented with purpose, AI can deliver value from day 1 and lay the foundation for sustainable process and culture shifts in organizations.
Ultimately, retailers still have a long way to go in realizing the full potential of AI. To gain momentum with their deployments and stay competitive, it is important that retailers not only solely focus on consumer-focused projects, but also explore the huge opportunity presented by AI in operations.