Capgemini: Scaling supply chain digitisation after COVID-19
By Jörg Junghanns, Capgemini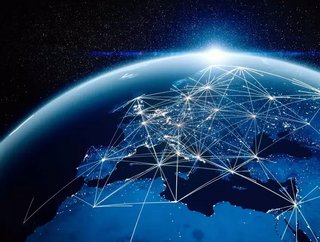 Jörg Junghanns, Digital Supply Chain Practice Director, Europe, for Business Services at Capgemini, discusses the new normal in supply chain...
Disruption caused from the current pandemic has forced business leaders to make important, rapid decisions to protect and support the health and safety of their people while trying to minimise disruption to their business operations.
For some, the economic repercussions have been severe, especially given the extent of their global footprints and the complexity of their multi-tiered, global supply ecosystem. Until the world emerges from the pandemic, it will be difficult for businesses to predict the full implications for their supply chains; however, not all the current challenges are a result of COVID-19.
Rather, the situation has brought into sharper focus what was already present, forcing businesses to rethink issues they had perhaps neglected.
Across all sectors and at all levels, businesses are being forced to think beyond existing horizons, and to act outside their comfort zones. Many existing business models will need to evolve. This period presents an opportunity to accelerate the digitisation of the supply chain and bring some autonomy to it. Let's take a look at some of the possible developments.
The impact on fulfillment
As more employees grow accustomed to out-of-office work, it's likely that business travel, notably by air, won't return to previous levels. Environmentally, this would be a good thing. However, with around 40-50% of air cargo being belly freight, carried in the holds of commercial passenger flights, this also presents a new challenge and one that isn't as environmentally friendly as first thought.
Businesses will need to rethink their supply chain management and assess alternative options to achieve fulfilment - whether this means dedicated cargo flights, or ships. On the flip side, businesses may also see an increasing demand from customers to look at local resourcing. Some organisations will therefore shorten supply chains completely by finding new suppliers closer to home, reducing overall transportation costs and lowering carbon footprints.
'Servitization': what happens now?
Lockdown has called for businesses to rethink their approach to standard supply chain models. For customers that previously had operational leases or pay-per-use commercial models, the global pandemic has caused more problems.
With people working from home, surplus onsite resources have increased and demand has plummeted, leaving stock and equipment to stand idle in empty warehouses or offices.
The answer is a subscription-based model, sometimes known as 'servitization', which allows businesses to re-package products and services in a new way that remains commercially attractive to their customers.
This was a growing trend well before the current pandemic, but COVID-19 has pushed the industry toward this type of business model sooner than expected, as a reliable way of boosting the bottom line. For example, by offering continuous, remote support of equipment, businesses can open doors to new revenue streams through flexible and sustainable supply chain operations, preventative maintenance, extending the lifecycle of the product and improving the customer experience.
Working practices and the impact on supply chains
One of the most pertinent examples of new working practices is technology which facilitates online meetings or enables teams to collaborate on projects remotely. This has been available for some time, but lockdown has made it an everyday necessity – something that these product owners could capitalise on from a servitization perspective. However, working remotely is going to have much broader implications for businesses.
Many employees will want to adapt to more flexible working practices on an ongoing basis, and organisations must now consider the potential impact on how corporations manage their supply chains on a more permanent basis. How do they predict employee behavior and desires, and to what extent will this influence how supply chains are operated?
What will emerge is an entirely new way of operating and managing supply chains and employees - but with a new focus on standard practices and principles to ensure it runs smoothly. And this means a focus to further reduce manual interventions when operating supply chains.
The way forward
Organisations can no longer assume that old response plans will keep their business running in the face of adversity. There is a need to organise a proactive and holistic response looking into end-to-end exposure, associated risk, and operations management capabilities for all critical functions.
Building resilient and flexible value chains to manage future challenges means focusing on digitisation and the implementation of technology platforms that support applied analytics, AI, machine learning and robotic process automation (RPA). Leveraging data and analytics allows the company to then run dynamic scenarios to prepare for the future, while providing end-to-end visibility to identify, assess, and mitigate risk across the business, partners, and suppliers.
The COVID-19 pandemic has been a unique challenge in comparison to previous recessions or crises. It has impacted almost every part of the globe in a way that was once unimaginable. Businesses have had to find new ways to adapt to the immediate challenge, but in the long-term, supply chains will never be the same.
There is an increasing need for global coordination to help organisations redefine their supply chain capabilities to create and maintain a rapid, yet flexible response through the creation of an intelligent supply ecosystem. This will not only enable organisations to moderate the risks and stabilize the functioning of global supply chains, but reduce or minimise disruptions, while also adapting to a new normal.
By Jörg Junghanns, Digital Supply Chain Practice Director, Europe, for Business Services at Capgemini