Blockchain Technology in Supply Chain during COVID-19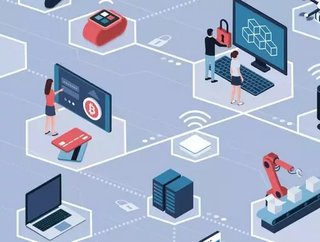 Covid-19 has challenged the supply chain with high customer demands, global market reach and international complexities...
The current supply chain is facing intense challenges as the customer demand for PPE across the globe has increased significantly. It has become hard to manage as some supply chains include locations worldwide, consist of multiple parties and span over a long time period. New technology is as important as ever and blockchain can be used to regain control. 
Blockchain
Blockchain technology emerged in 2016 and allows data to be stored globally on thousands of servers, becoming a more efficient way to share information and data between businesses. It is difficult for just one person to control the network, making it more secure and hard to hack. Blockchain allows for real-time visibility, providing transparency and immutability therefore regaining trust and control to the supply chain. 
Regaining Trust
As consumers become more aware of the route that their products take, they demand more transparency about where their products are sourced from. Consumers want more sustainable and ethical products and therefore are willing to pay more to supply chains that are transparent and honest. This is a two-way advantage as transparency increases sales as well as the consumers trust and loyalty. 
So, how does blockchain technology come into this? Blockchain allows for the complete history of a product from start to finish. From every time a product is adjusted and the documentation of the transaction, this creates full transparency and knowledge. 
A recent Fortune article explains how Walmart and 9 other food giants team up with IBM to implement blockchain technology in their supply chain. This will be especially helpful in the food industry as you can create digital records of the suppliers and improve traceability. From a , 84% of respondents are actively involved with blockchain and 30% say that China is a rising leader in blockchain. 
The overall advantage of blockchain is reducing costs, increasing speed of products or services and increasing global reach. As well as offerings greater transparency and traceability across different business processes. 
Covid-19
Covid has slowed down the production of products and this has an intense global impact. A lot of companies rely on overseas manufacturers to produce their products and when hit by a global pandemic, the system of rolling out goods and services is put to a stop. The supply chain focused on manufacturing and exporting PPE in an attempt to meet demand. Even companies like Apple and Ferrari stopped main productions and turned to producing PPE and ventilators. 
When the world is attacked by a healthcare crisis, every process needs to be as streamline and efficient as possible. Meaning communication between suppliers and manufacturers will need to be increased as well as redefining B2B processes. Blockchain allows for real-time location information and enhanced tracking capabilities meaning that the supply chain can be more efficient and precise with its management of essential produc