Blockchain: is it ready for mainstream application?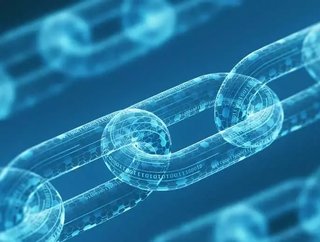 Innovation activity focused on finding new industry applications for secure ledger technology has been increasingrapidly as tech companiesseek toestabli...
Innovation activity focused on finding new industry applications for secure ledger technology has been increasing rapidly as tech companies seek to establish a foothold in their chosen market. But is blockchain ready for mainstream application?  
Research carried out by European intellectual property firm, Withers & Rogers LLP, shows that the volume of filed patent applications published globally involving the use of blockchain technology increased ten-fold in the three years to the end of 2019. By the end of 2019, over 6,000 blockchain patent families had been filed globally since blockchain technology was first proposed in 2008. Among the most popular sectors linked to this blockchain R&D activity are insurance, financial services, supply chain, healthcare and trade finance.  
In addition to the expected tech companies, such as Intel Corp and IBM, a number of other organisations have joined the list of top filers – companies such as Walmart and Alibaba for example. This is a sign that emerging blockchain tech is maturing and ready for mainstream application.  
To speed up the route to market, some innovators have chosen to forge industry collaborations, or consortia, to accelerate the development of commercially-viable solutions. The proliferation of consortia linked to blockchain R&D might suggest that the innovation curve is beginning to plateau and a raft of blockchain-powered solutions are nearing market readiness. At this stage, innovators are no longer focused on patenting anything they can, in the hope of securing a stake in an unchartered technological future. Instead they are partnering with competitors to develop solutions to specific industrial challenges, in the hope of giving their technologies a competitive advantage.  
One of the areas where consortia are already generating results is projects focused on digitising supply chains. In 2018, over 750 patent applications related to blockchain and the 'supply chain' were filed globally, including 30 at the European Patent Office (EPO) and a further 180 international PCT applications at the World Intellectual Property Office (WIPO), which could, in turn, become European applications themselves. 
A recent example of this consortia-led approach is MediLedger, which is building a blockchain to track the provenance of pharmaceuticals. Led by US blockchain company, Chronicled, the consortia's extensive list of members includes Pfizer and Genentech, as well as wholesale businesses, McKesson, AmerisourceBergen, and Cardinal Health. Walmart joined the consortia in June last year, just prior to a pilot getting underway to test an interoperable, digitised system for tracking and verifying prescription drugs. For healthcare supply chains, blockchain technologies could help to secure distribution networks, increasing transparency and efficiency. Such solutions could also support the crackdown on counterfeit drugs, which costs the EU's pharmaceutical industry an estimated 16.5 billion euros in lost sales between 2012 and 2016, according to a report by the EU Intellectual Property Office (EUIPO). 
SEE ALSO:
A variety of consortia are also actively involved in the development of blockchain-based solutions for food supply chains. Founded in 2017, IBM Food Trust is a platform for the development of bespoke blockchains that provide a permanent digitised record of transactions across food supply chains, improving efficiency and making it easier to track the movement of goods. The platform is backed by a consortia of food producers, suppliers, manufacturers and retailers. At the 2020 CES in Las Vegas, a new mobile app was launched, called Farmer Connect, which uses the same IBM blockchain technology to enable consumers to trace their coffee; gaining a better understanding of where it comes from and how it is produced. 
Innovating by consortia is not without its challenges and participants need to be aware of the risks, as well as the opportunities, before getting involved. Whereas collaborations can expedite the route to market, they can also increase the risk of intellectual property (IP)-related disputes. Businesses should avoid sharing information about their technology developments or R&D programmes without taking legal advice first. They should also put in place an agreement specifying how any future IP that might be generated as a result of working together will be divided up between the participants. 
Before applying for patent protection, the consortium may need to consider their options carefully. For example, even if the core blockchain technology is already patent protected, there may be an opportunity to protect refinements, for example, an improved protocol, as shown in European patent application no. 18805645.1, which relates to improvements in block chain data processing methods. The consortium should also plan ahead and ensure that its invention is protected in all relevant territories.  
With blockchain-related innovation activity reaching a critical phase in readiness for mainstream, cross-sector application, consortia members must prioritise IP to avoid missing out on tax relief and other incentives. In the worst-case scenario, failing to establish clear lines of ownership could leave them without a share of any rewards that might be generated in the future.  
By Phil Horler, partner, and James Mitchell, associate, at European intellectual property firm, Withers & Rogers. Both are patent attorneys who specialise in advising innovators of blockchain technologies.