Automation and robotics: The supply chain of the future
By Mark Parsons, Chief Customer Officer, DHL Supply Chain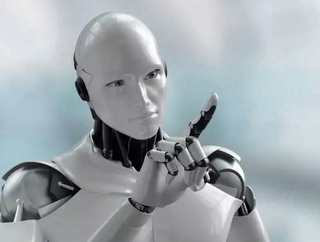 We have long anticipated the introduction of robotics into the supply chain. We have predicted the potential of such technology to help businesses keep...
We have long anticipated the introduction of robotics into the supply chain. We have predicted the potential of such technology to help businesses keep pace with distribution challenges and consumer demand for convenience and variety. However, while robotics technology has now arrived in many sectors of life, it is yet to truly revolutionise the logistics environment.  
There have been a number of technological barriers which have resulted in the slow uptake of automation in the supply chain. Until recently, robots had been stationary, blind, and relatively unintelligent, lacking the complexity and agility that the logistics industry requires. However, next-generation robots are very different – they are lighter, more flexible, easier to program, and more affordable due to swift progress in grip and sensor technologies. Combined with the advent of micro-technology and the ability to create compact and collaborative robots, we are finally starting to see automation becoming a reality in the supply chain.
Despite the previously slow uptake, the benefits of robotics and automation technologies are well understood, with their ability to support zero-defect logistics processes and enable new levels of productivity. The new generation of collaborative robots and automated solutions with significantly improved performance and enhanced sensing capabilities, offers a genuine alternative to manual handling.
It seems clear that it is not a matter of "if" but "when" robots will be working in our parcel sorting hubs, distribution centres, and delivery vans. With an improved price/performance ratio, the adoption of robotic solutions is likely to intensify over the next five years. The business leaders of the future need to understand this technology, look on it as an opportunity rather than a threat, and start planning for the day when it provides a viable solution to ever-growing pressures on the supply chain.
At DHL, we are looking at a number of different ways to integrate robotics into the supply chain. While there is still a long way to go before we realize their full potential, we have already demonstrated that robots can work side-by-side with employees, supporting repetitive and physically demanding tasks in logistics operations. Companies can combine physical robots with support software, such as machine learning algorithms and possibly artificial intelligence, to maximize on the mountain of new data created by automated technologies.
We have already seen how flexible automation can be utilized in warehousing and fulfilment, with collaborative robots equipped with high-resolution cameras, pressure sensors, and self-learning capabilities to assist workers with tasks such as picking, packing and sorting. We have trialled the robot Effi-BOT in our warehouses, a fully automated trolley that follows pickers through the warehouse and takes care of most of the physical work. The introduction of robotics like Effi-BOT makes moving from single to multi-order picking a more efficient and ergonomic process and helps track complex inventory movements.
We have recently trialled Sawyer, a collaborative robot, to demonstrate how automation can be flexibly deployed to cover changing peak seasons. The robots have the ability to cease activity if they touch anything unexpected which has meant they can be safely used alongside our existing workforce, and are particularly well-suited for picking and co-packing environments. So far, Sawyer has been successfully deployed packing pet food, confectionery, aerosols and canned drinks. With Sawyer able to undertake a range of repetitive tasks on a variety of products, its up-and-down-scalable nature helps us fulfil e-commerce orders more efficiently. We have recently purchased and integrated four Sawyer robots into the supply chain as part of our robotics deployment programme.
We have also seen the potential for robotics to be utilised through self-driving vehicles, or automated guided vehicles (AGV) in warehouses, which offer the ability for product to be moved around facilities in an automated way, without using conveyors or large vehicles which aren't practical.
Looking ahead, supply chain leaders should prepare their processes and infrastructure to embrace new technology and its ability to harness more data than ever before. While we have seen great progress in this area, the development of regulatory framework around robotics in the workplace and in 'public' spaces, rather than behind the scenes, will be the main factor to determine how quickly and to what degree robots and automation are incorporated into logistics.
The successful businesses of the future will be those which are able to adapt to the accelerated change in sourcing, production and distribution that we are seeing today, and are agile and flexible enough to take advantage of new technologies.