AI and blockchain: Solving supply chain's transparency problem
By Jonquil Hackenberg – Head of Advisory Practice, Infosys Consulting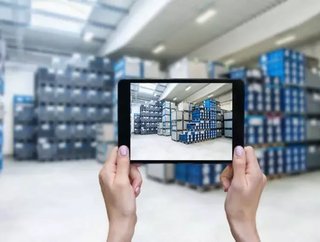 Marco Polo, Columbus, and Afonso deAlbuquerque were more than explorers. They didn't merely seek silk and spices, but looked to develop new markets, p...
Marco Polo, Columbus, and Afonso de Albuquerque were more than explorers. They didn't merely seek silk and spices, but looked to develop new markets, pioneer the best routes to reach them, and gather vast volumes of information on winds and tides, languages, people and local customs to aid the merchants who followed in their wake. They were, in their own way, the data scientists of their time.
Data has always been a fundamental component of international trade and transportation, but never has so much information been available as today. Remote sensing, telematics, connected devices and vehicles all generate huge volumes of valuable data – the only challenge for organisations in the logistics and supply chain industry is how to harness this information and turn it into insight.
Having the right data enables organisations to maximise efficiency across their supply chain, boosting profits, speeding delivery, and reducing costs for themselves and their customers.
This insight can be used everywhere from improving warehouse management to finding the quickest transportation routes; it enables agile businesses to take advantage of rapidly-fluctuating prices for raw materials and manufactured goods. It can even bring much-needed accountability and transparency to enormously complicated supply chains, enabling businesses to prove the provenance of everything from diamonds to the ingredients of our frozen lasagne.
To turn this mass of structured and unstructured data into usable insight, logistics and supply chain organisations are harnessing the power of two key technologies – artificial intelligence (AI) and blockchain. Together, they can integrate data from any number of diverse sources, devices and systems, and enable enterprises to optimise every aspect of their supply chains.
Smart operations
Modern-day business relies on a complex web of supply chains, with products, parts and materials often shipped thousands of miles and from many destinations around the globe. AI is critical for optimising these international routes, but also for improving the efficiency of transportation in the "last mile" of delivery – and even in the warehouse itself.
Using AI algorithms enables businesses to leverage historic trip sheets and real-time data to estimate time of delivery, and to optimise vehicle routes and sequence deliveries using information on local conditions such as traffic and weather. Data-driven dashboards also provide valuable insight into the performance of drivers, facilities and operations, enabling organisations to examine key performance indicators such as total travel time, helping to benchmark and improve service planning.
With retailers under pressure to optimise delivery times, and competing with each other to provide next day or even same-day delivery, these principles are also being used to improve warehouse operations. AI-powered systems can instantly map capacity and availability of goods within the warehouse, and match available manpower most effectively with current levels of demand.
SEE ALSO:
Other uses include the ability to consolidate shipments more effectively by grouping items by location, customer, season, mode of freight, delivery timelines and transport prerequisites such as optimum ambient temperature and humidity. Operators can also gain critical insight into problems such as damage claims helping them analyse problems in the supply chain, enhance damage mitigation approaches, or to inform the rates they charge for high-risk cargo.
These benefits are becoming increasingly well-understood within the supply chain industry. According to our 2018 Third-Party Logistics Study, competitiveness is the biggest single motivation for investing in automation and digitisation, cited by 33% of respondents worldwide. Clearly, the race is on to adopt and deploy these technologies, and so steal a march on their rivals.
Accountable sourcing
In 2013, the UK was rocked by a food safety scandal when investigators found horsemeat in various frozen foods, masquerading as beef. The issue of provenance isn't restricted to food, but covers a range of goods and issues, including clothing, diamonds, automotive and electronic products.
Consumers and regulators need to know that manufacturers have followed the rules surrounding ethical sourcing, child labour, and counterfeiting. Unfortunately, the complexity of supply chains often makes it difficult for retailers and manufacturers to verify this information.
This is where blockchain can have a transformational effect upon the logistics, manufacturing and retail industries. The same technology that is used to log and record bitcoin and other cryptocurrency transactions can be applied to the supply chain.
One use is to register the transfer of goods between two parties, identified as two addresses in the blockchain. The transaction logged in the blockchain would include relevant supply chain information such as location, date, price, and quantity, which would be available in the distributed ledgers. This makes it possible for anyone involved in this transaction – or future ones – to trace every ingredient or component to its place of origin.
The decentralised ledger makes it impossible for anyone to manipulate this data, giving regulators such as food standards agencies or drugs regulators the ability to determine who is responsible for contamination or other breaches of compliance.
Yet we're still some way from harnessing the power of blockchain to deliver these many benefits. According to our research, just over a fifth of supply chain professionals see a benefit in adopting blockchain; although there is already considerable interest in how the technology can be applied to issues such as traceability, transparency, and meeting regulatory compliance. The application of blockchain to logistics is clearly in its earliest stages, even if its potential is obvious.
The globalisation of world trade which began in the late fifteenth century has now become so complex that organisations urgently need to improve the visibility of the thousands of processes involved. Technologies such as AI and blockchain are crucial in enabling transport and logistics operators to interrogate and explore huge volumes of data, and deliver more efficient, more accountable operations.