Accenture: How Robust is your Supply Chain?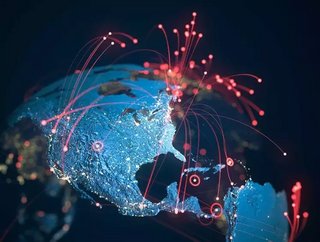 Supply Chain Leaders must show ingenuity, resilience and flexibility during COVID-19 to avoid disruption, maintain essential operations and mitigate ris...
Risk mitigation is imperative at all times in the business world, but 2020, in particular, has called it to the fore and emphasised its importance through COVID-19. The pandemic caused mass disruption to the global supply chain networks, causing some to ultimately falter, while others managed to maintain partial functionality. Fortunately, that partial stalwart allowed organisations, medical systems, and retail outlets to stay afloat throughout the year, bring much-needed supplies, food, and other daily necessities to households and institutions worldwide. 
The resilience in vital sectors shows us that supply chains can undergo unprecedented stressors for the most part, but it also highlights almost fatal flaws in our supply chain capabilities in others. This is something that supply chain leaders are now looking to address and rectify, putting heads together to further test their ingenuity, resilience, and flexibility, to ensure that essential operations can be maintained better the next time the network finds itself assaulted. 
The Damage
It's worth noting that COVID-19 is still a very present threat. The pandemic, though lesser in cases, is still a threat to economic hubs and industrial regions of countries the world over. Many are in lockdown or looking to return to that state, and for those that are emerging from the experience, the world is a very different place. And, with the fluctuation of cases and flippancy of government decisions, global supply chains continue to feel the effect, like a ripple across the water─an aggressive one, at that. 
According to Accenture:
"94% of Fortune 1000 companies are seeing supply chain disruptions from COVID-19.
75% of companies have had negative or strongly negative impacts on their businesses.
55% of companies plan to downgrade their growth outlooks (or have already done so)."
Challenges Inspiring Change
As we move into a new world, business and industry leaders will have to make hasty decisions, and take immediate action to sustain previous levels of productivity and service provision, whilst attempting to maintain the happiness of their clientele, the communities that they work within, and their employees. 
The supply chain will be at the forefront of growth, and it will be critical that it can supply the goods and services that we need quickly, safely, and securely, on a daily basis, to allow leaders to maintain their performance. 
With the guidance of experts and specialists in the field, a new and improved supply chain system will rise like the phoenix from the ashes of COVID-19, repurposed with an emphasis on resilience and responsibility. The new systems will be flexible and easily adaptable in times of strife, and they'll be moulded to suit the new norms and values of consumers worldwide, with the ambition of never again faltering in the eyes of adversity.