World EV Day: DHL Express adds 320 new EVs to UK Green Fleet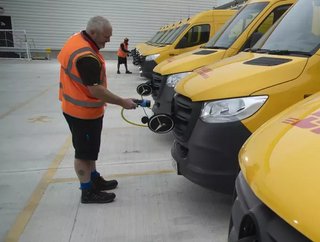 DHL Express announces rollout of new green fleet in UK to mark World EV Day, with further investment in charging infrastructure and fleet scaling planned
More than 300 electric vehicles (EVs) will join the UK fleet of DHL Express by the end of 2022, following a successful trial in the capital. 
DHL Express rolled out a pilot scheme in 2019, which saw EVs take to the streets of London. Today, on World EV Day, the company announced that 50 additional electric vans have now taken to the road. A total of 320 new EVs will join the fleet by the end of 2022: 50 more by the end of this year, and an additional 220 by next December. The new vehicles will operate in major cities across the UK, including Birmingham, Leeds, Manchester and Glasgow. 
The EV rollout forms a small part of Deutsche Post DHL Group's €7bn investment to reach net-zero emissions by the middle of the century. It says it is committed to rapidly scale up its EV fleet, with plans to have 80,000 on the road and 60% of its last mile electrified by 2030.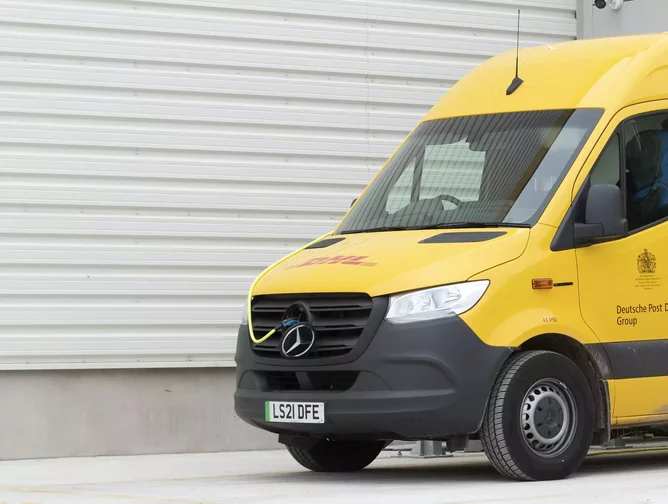 "We're delighted to be able to announce the next step in our electrification journey with these new best-in-class vehicles," said Richard Crook, Director of Fleet at DHL Express "Both our vehicle and, as importantly, our driver training roll-out plans are now picking up speed as we start to electrify our fleet across the UK. 
"By the end of the year we will have deployed more than 100 additional electric vehicles into our business with a continued and accelerating roadmap towards achieving our Go Green targets. Many of the UK's major cities are working hard to reduce emissions and improve air quality and we plan to play a major part in supporting this."
More Investment in Charging Infrastructure Required 
As well as scaling up the number of vehicles, Crook added that DHL will invest in charging infrastructure at more than 20 sites "so we can continue to expand our green fleet".
A lack of charging points is one of the biggest hurdles to mainstream adoption of EVs, both in commercial and consumer applications. Deloitte analysis suggests the UK will need to invest between £8bn and £18bn in charging infrastructure and increase the number of power points by more than tenfold if it is to satisfy demand and support the ban on sales of new petrol and diesel cars that comes into effect in 2030. Transport is the UK's biggest source of carbon emissions, accounting for around 27%. 
Speaking to SupplyChainDigital earlier this year, Phil Roe, Chief Customer Officer and Strategy Director at DHL Supply Chain, said the company's GoGreen solutions would help customers reduce their impact on the environment. 
"This includes everything from carbon reporting and analytics solutions to investments in internationally-recognised climate protection projects," he said. "Sustainability provides us an opportunity to collaborate with our customers."