DHL and UPS: How is 3PL Evolving in 2021?
By Elise Leise & Oliver James Freeman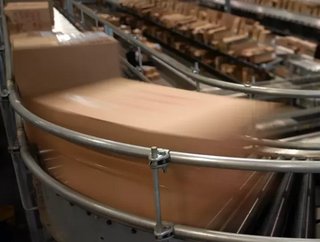 Philippe Gilbert, President of UPS Supply Chain Solutions, and Phil Roe, CCO and Strategy Director at DHL, discuss the shifts in third-party logistics
To optimise their supply chains, many companies have turned to third-party logistics providers—3PLs—to outsource how they manage inventory, stock warehouses, fulfil customer orders, pack pallets, and handle returns. Especially in the midst of the pandemic, corporations have struggled to satisfy their customers, mitigate shipping delays, and react to rapid spikes in demand. In short: if logistics isn't your core competency, rely on the experts.
To examine the current state of 3PL, we decided to have a quick roundtable with Philippe Gilbert, President of UPS Supply Chain Solutions, and Phil Roe, Chief Customer Officer and Strategy Director at DHL Supply Chain. Here's what they have to say on the subject: 
What are the fundamental benefits of partnering with a third-party logistics provider? 

'Proper supply chain visibility and planning is one of the key challenges facing modern supply chains', says Phil. 'Supply chains now cover multiple jurisdictions across significant distances. They're also omnichannel, meaning that it's now standard practice for there to be multiple routes to the customer'. Philippe adds that, '3PLs can deliver efficiencies and resources across the supply chain that are difficult for most businesses to replicate'. 
According to a study from UPS Global Logistics, five major challenges drive companies to outsource: 
Limited Space 
Increased Customer Expectations 
Faster Order Fulfilment 
Reduced Labour Costs 
Multiple Fulfilment Channels 
Now, the pandemic has accelerated 3PL adoption. In that same UPS survey, 29% of respondents indicated that they'd switch to outsourcing their logistics as a direct result of the past year. 'One of the biggest issues impacting our current customers is the timing on inventory levels', says Philippe. 'Production delays out of APAC have pushed receipts and built back orders of products'.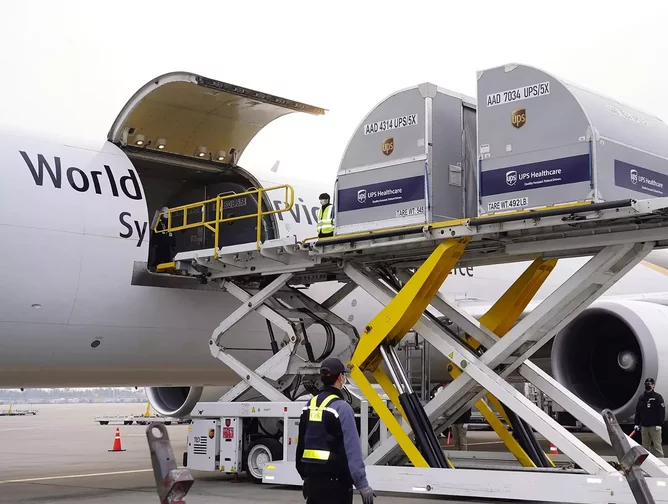 How are 3PLs helping businesses cope with broader disruptions, such as Brexit, transport logjams, and driver shortages? 

'We can categorise supply chain disruptions into three broad areas', explains Phil. 'Demand-side, supply-side, and environmental. Some of these are easier to control than others, but all benefit from proper oversight and the ability to quickly adapt'. When the Brits finalised Brexit, for example, DHL scaled up areas that needed specialist support, such as customs processing. 'We can leverage our network and redeploy on demand', he explains. 
As for UPS, the company developed a post-Brexit SCS solution that enabled its clients to keep inventory closer to their UK customers. 'We can maintain a broad portfolio of carriers and providers to quickly adapt to supply chain disruptions', Philippe says. 'This allows customers to avoid service delays, added costs, and administrative burdens associated with customs clearance'. 
Next, this conversation would be incomplete if we didn't talk about how the boom in e-commerce has affected 3PL. 
Do you anticipate that e-commerce growth will continue? 

'The growth of the past 18 months shows no sign of slowing down', Phil says. 'Consumer habits have altered, in some cases, permanently. Over the last eight months, DHL has seen a 150% increase in its fulfilment division—reflecting the soaring demand'. To keep up, the company has focused on data and automation, as well as deploying robotics solutions alongside its employees. 'Whether that's automated pallet systems or pick-and-pack robots', Phil explains, 'we've coupled technology and data to manage demand, meet customer expectations, and smooth out labour requirements'. 
Fundamentally, e-commerce is driving demand for additional labour and space. 'This presents a unique opportunity for 3PL', Philippe says. 'New entrants in retail platforms, though currently small, will look to disrupt the giant retail players. They'll be closer to their customers in the city. And they'll try to unify and digitalise SME brick-and-mortar retailers'. 
How are shifting customer expectations - such as the next-day "Amazon Effect" - impacting 3PL? 

'We see 3PLs expanding their networks to be closer to consumers and integrating fulfilment with last-mile delivery', says Philippe. 'They have to expand their reverse logistics, including investments in warehouse space'. He suggests that data analytics can enhance visibility and help 3PL companies address inefficiencies. 'With the right technology', he says, 'businesses can access accurate, connected data and derive actionable insights'. 
Predictive and prescriptive analytics, when coupled with artificial intelligence and machine learning, can help companies understand when, why, and how supply chain disruptions occur. 'This way', Philippe adds, 'they can prepare for them—or better yet, sidestep them completely'. 
In addition, customers now expect companies to follow through on their social commitments...
Can 3PLs help organisations deliver on their ESG objectives, such as reducing carbon emissions? 

Absolutely. Through UPS's Eco-Responsible Packaging Programme, for instance, the company evaluates its clients' packaging processes to determine the best way to protect their products and the planet. In addition, the corporation works with carriers on creative, lower-emissions solutions. 'By 2025, we plan to source 40% of all ground fuel from sources other than conventional gasoline and diesel', Philippe explains. 'That's nearly double what we used in 2016'. By then, 25% of UPS's total electricity will come from renewable sources. 
As for DHL, the company offers a portfolio of GoGreen solutions, which offers its customers a range of ways to minimise their impact on the environment. 'This includes everything from carbon reporting and analytics solutions to investments in internationally-recognised climate protection projects', says Phil. 'Sustainability provides us an opportunity to collaborate with our customers'.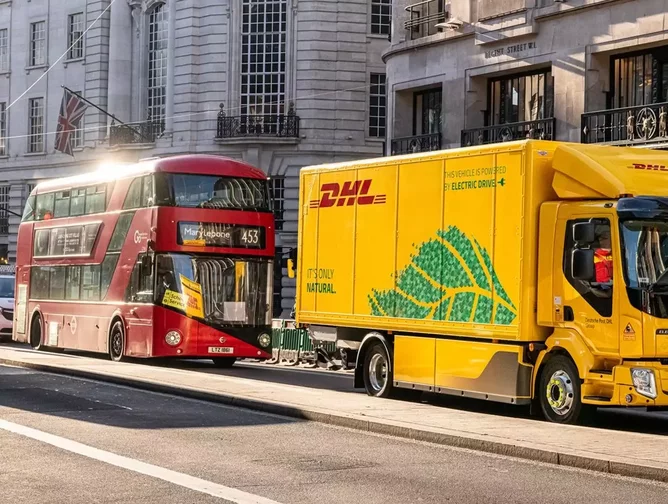 Yet, it's often challenging to serve customers in highly regulated industries. How can companies overcome those hurdles?
 
'Companies operating in highly regulated industries such as pharmaceuticals and life science face extra pressure on their supply chains', Phil explains. 'Dealing with rapidly growing changes then requires depth and breadth, which is something a global business such as DHL can offer'. To overcome regulatory challenges, DHL offers its clients dedicated sector specialists who understand niche industries but still have access to its global network. 
At the end of the day, Philippe comments, 3PLs must take responsibility for running compliant programmes and services. 'Licensed or not', he says, 'they'll need to work with their highly regulated customers to ensure that SOPs (Standard Operating Procedures) and audit processes are in place'. 
What do the next 12 months hold for 3PL providers?
 
'Providers will focus on mastering omnichannel e-commerce', says Philippe. 'You'll see faster last-mile delivery, more sustainable logistics and packaging, and better forecasting for risk management'. Overall, he notes, 3PL providers will invest in data analytics and new warehouse technologies to provide greater visibility into their supply chains. 
For example, UPS is rolling out a new suite of digital engagement tools. According to Philippe, the company introduced a new UPS Forwarding Hub, UPS Customs Brokerage, and CoyoteGo portals to help their supply chain solution clients. In addition, its e-Fulfilment and Ware2Go products help small- and medium-sized businesses outsource with ease. 'We've focused on adopting technologies to improve our operations', Philippe says. 
Finally, UPS's Advanced Technology Group (ATG) has implemented robotics, drones, artificial intelligence, autonomous vehicles, new software platforms, and sensor technologies to increase its 2021 revenues and cut bottom-line costs. Says Philippe: 'With these tools, we can meet customer expectations for real-time tracking, end-to-end visibility, and personalised service'. 
And there you have it: the future of 3PL.