Target supply chain transformation paying dividends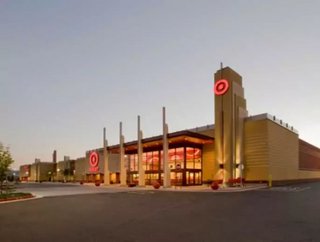 Target's efforts to transform its supply chain function is paying dividends, according to its Chairman and CEO, Brian Cornell. In the second quarter, t...
Target's efforts to transform its supply chain function is paying dividends, according to its Chairman and CEO, Brian Cornell. 
In the second quarter, the company saw its digital sales grew by 40% year-over-year and store comparable sales were up 5%, partly boosted by its modern fulfilment scheme. 
In an earnings call, Cornell said the a number of investments were showing results, including its plan "to perform wall-to-wall remodels of approximately 1,000 stores over a three-year period".
He told stakeholders: "Our work to complete the transform, Target supply chain, placing our stores at the center of a modern network design to deliver an unmatched combination of convenient fulfillment options; opening new small format stores across the country allowing us to reach guests we couldn't serve with our larger formats; last year's investments to ensure we're priced right daily in support of the Pay Less side of our brand promise; our work to deliver a constant drum beat of new and exciting merchandize throughout our owned and exclusive brand portfolio; the rollout of new convenient digital capabilities that make it easier and more inspiring for guests to shop, save and use their REDcard, and most importantly investments in hours, wages and training for our team members.
"These investments enable our team to deliver higher levels of service and productivity and our guests are responding to the change.
SEE ALSO:
"We embarked on this investment plan at the beginning of 2017 and our progress so far has been well ahead of our original expectations."
In December last year, Target boosted its delivery capabilities with the $550mn purchase of same-day delivery platform Shipt. 
John Mulligan, executive vice president and chief operating officer for Target, gave an update on the call, commenting: "Shipt, our same day personal shopping service, is now operating in more than 160 markets and serving more than 1,100 Target stores.
"Over the last year, Shipt's membership base of more than tripled while orders, revenue and GMB are two to three times higher. While some of this growth is being driven by Shipt's entry into new markets, we're seeing orders in GMB in comparable markets meaning markets in which Shipt was already operating a year ago that are up nearly 100% year-over-year.
"We're also very pleased that new partners continue to sign into the Shipt platform attracted by the reliability and level of service that Shipt can provide. Year-to-date Shipt team has added to their marketplace a total of 19 new retail partners, who operate under 24 unique banners across the country. This is more than double the number of new partners that Shipt added to its marketplace in all of 2017."