SAP unveils Scope 3 plan to help its suppliers reduce GHGs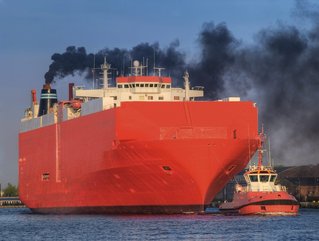 SAP aims to work with its top 100 suppliers to report and record company-wide emissions and product-level emissions by 2027
SAP launches 'multi-phased supply chain engagement program' to help its vendors reduce GHG emissions along its upstream value chain
SAP has unveiled a programme designed to reduce Scope 3 greenhouse gas (GHG) emissions in its supply chain.
The company is to establish a multi-phased supply chain engagement program by 2024, "to allow our important vendors to significantly reduce GHG emissions along our upstream value chain".
It says the program will integrate a new sustainability classification system in procurement processes, and "will embed environmental impact criteria in procurement documentation".
SAP aims to work with its top 100 suppliers to report and record company-wide emissions and product-level emissions by 2027. This, it says, will allow it to report emissions based on "actuals instead of averages".
The news follows SAP's recent unveiling of the SAP Sustainability Data Exchange, a platform to allow companies to share standardised sustainability data with their clients, with a view to decarbonising value chains.
SAP says that as part of its latest suppliers-emissions initiative it will be able to leverage SAP Sustainability Data Exchange for CO2 information-exchange. This, it believes, will help increase transparency through the supply chain "so we can mutually act to significantly reduce Scope 3".
Scope 3 emissions are those that are not the result a company's activities or assets but those it is indirectly responsible for, up and down its value chain.
Cutting Scope 3 key to net zero - SAP
SAP Chief Financial Officer Dominik Asam said: "Reducing Scope 3 emissions is a key factor on the journey to net zero. This is a team effort, and we are happy to collaborate with our business partners on reducing emissions throughout our supply chain.
"With our supply chain engagement program, we will integrate a new sustainability classification system into our procurement process and embed environmental impact criteria in our procurement documentation."
SAP has long believed that data capture is the key to tackling Scope 3 emissions.
The company's announcement comes at a time when there is rising concern that the Scope 3 issue is sinking down the priority list of supply chain and procurement leaders, as a volatile global economy makes cost control ever-more important.
GEP and North Carolina State University (NCSU) conducted a sustainability study of 250 supply chain and procurement leaders from the US and Europe.
The paper, Driving Supply Chain Sustainability in the Face of Disruptions, found that fewer than a quarter of supply chain and procurement leaders are prioritising Scope 3 emissions reduction initiatives.
******
For further insight read the latest issue of Supply Chain Digital, and follow us on LinkedIn & Twitter.
Other magazines that may be of interest: Procurement, Manufacturing & Sustainability. Also check out our upcoming event in September: Procurement & Supply Chain LIVE London.
******
BizClik is a global provider of B2B digital media platforms, for leaders across: Sustainability; Procurement & Supply Chain; Technology & AI; Cyber; FinTech & InsurTech; Manufacturing; Mining; Energy; EV, Construction; Healthcare; and Food. Based in London, Dubai, and New York, BizClik offers services including content creation, advertising & sponsorship solutions, webinars & events.