Cost control eclipsing Scope 3 in supply chain & procurement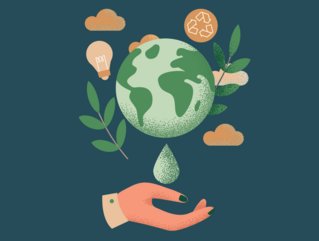 GEP paper finds fewer than a quarter of supply chain and procurement leaders are now prioritising Scope 3 emissions reduction initiatives.
GEP report shows cost pressure is causing Scope 3 plans to sink down priority list of supply chain and procurement leaders
A report from leading procurement and supply chain software provider GEP shows that cost pressures are causing most businesses to drop hugely damaging Scope 3 emissions down their list of priorities.
GEP and North Carolina State University (NCSU) conducted a sustainability study of 250 supply chain and procurement leaders from the US and Europe.
The paper, Driving Supply Chain Sustainability in the Face of Disruptions and Cost Pressures, examines how leaders are balancing meeting sustainability goals with reducing costs amid disruption and spending pressures.
It found that fewer than a quarter of supply chain and procurement leaders are prioritizing Scope 3 emissions reduction initiatives.
Scope 3 is key battleground in the war on carbon emissions. Controlling these emissions requires investment in tech, with companies such as SAP saying data holds key to Scope 3 problem.
"You cannot manage what you don't measure," warns Gunther Rothermel, SVP & Head of Sustainability Engineering at SAP, speaking to Supply Chain Digital sister magazine, Sustainability, earlier this year.
'You can't measure what you can't see - SAP on GHGs
He added: "Considering more than 70% of a business's carbon footprint lies within its supply chain the inability to track, manage and gain insights from live data and embed it into core business processes can cripple the best-intentioned emissions reduction efforts."
But the GEP study suggests that economic problems have seen sustainability initiatives shunted down the list of executive priorities.
The GEP paper says of the situation: "Supply chain and procurement leaders are uniquely positioned to drive and impact sustainability strategy, with their buying power and influence on the supply chain ecosystem,
"In the recent past supply chain and procurement leaders have taken on the responsibility of moving forward on sustainability and ESG initiatives, and incorporated these into their overall responsibilities of operational efficiency, working capital management and cost control."
But GEP warns that even companies that are "leaning into implementing sustainability initiatives and goals into their supply chains are struggling".
It adds that the paper shows that, given the priorities and focus areas noted by supply chain and procurement leaders, leaders they "may not be ready or prepared to drive their organisation's sustainability and social goals".
GEP report Fig. 1

GEP report Fig. 2