Procurement and Supply Chain Live: David Loseby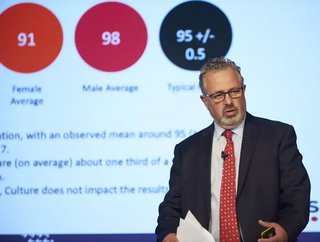 David Loseby, Managing Director, Barkers explores the value and proven strengths of building cognitively diverse teams in procurement

Often overlooked or undervalued in the corporate DE&I conversation, cognitive diversity is vital for building teams adept at overcoming the challenges facing procurement and supply chains. 
In his session on the subject at Procurement and Supply Chain Live, David Loseby, Managing Director, Barkers, explored how we define cognitive diversity, and how cognitively diverse teams provide superior results in complex fields such as procurement and supply chain. 
Cognitive Diversity is a Proven Strength
Beyond gender, ethnicity and other important areas of diversity, cognitive diversity is actually about "looking at other attributes of diversity that are incredibly important when we are constructing teams to challenge complex issues and problems", Loseby explained. 
"In organisations where cognitive diversity is truly embrace, what they've witnessed is - and we can actually measure this - 30% less risks occur as a consequence of having cognitive diverse teams, and there is 20% more innovation."
Backed by academic research and his own modelling and visualisation, Loseby also considered how cognitively diverse teams are best suited to the types of creative problem solving procurement and supply chain challenges require.
"When research has been done with teams, running through exercises, one of the things that really intrigued me was, taking teams that are truly cognitively diverse… they generally perform a lot better in 'solutioneering' and problem solving," he said.
"One of the studies actually showed that a team of PhD students and a team of medical doctors either failed, or ran out of time, in completing some of the tasks. What that says is that it's nothing to do with intelligence, actually, it's about that diversity of experience that is really, really important." 
Four Attributes to Create Cognitively Diverse Teams 
Fairness and respect
Valued and belonging
Safe and open 
Empowering and growing 
"If you don't have those four ingredients, chances are you don't have a cognitively diverse team, and you won't have a team that can then deliver innovation and drive out risk from what you're doing," he said.