Post-pandemic supply chain sustainability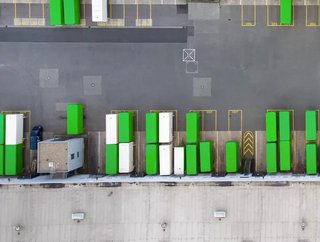 Post pandemic disruptive technology will continue to pull the supply chain onwards
In 2019, the supply chain was backstage, while brands and products stood in the limelight. Now, all eyes are on the durability of the global supply chain, how it can continue to provide the goods and services we need - and how the industry can grow stronger, at a lower cost and still drive sustainability. 
Using technology to support supply chain durability
Disruptive technology (any innovation which changes the way consumers shop and businesses work) continues to to drive the supply chain industry forward. 
Such disruptive technologies include:
Artificial intelligence
Automation can be led by artificial intelligence, this can be used to:
Execute simple physical tasks, like keeping the warehouse in check

Create optimisation of fluctuations in demand to prevent inventory deficits 
Blockchain
According to Investopedia, a blockchain is: "A distributed database that is shared among the nodes of a computer network. As a database, a blockchain stores information electronically in digital format. A blockchain guarantees the fidelity and security of a record of data and generates trust without the need for a trusted third party."
In the supply chain, a blockchain is used in the logistics sector for risk-mitigation, and it has the potential to:
Minimise costs 

Catch fraudulent activities 
Cloud logistics
Alongside IoT technology, the cloud can create solutions for problems, including real-time transportation scheduling
Internet of Things (IoT)
The aforementioned IoT, according to Oracle, is: "A network of physical objects - "things" - that are embedded with sensors, software, and other technologies for the purpose of connecting and exchanging data with other devices and systems over the internet." 
This offers the supply chain industry:
Connectivity between devices

Higher security
The future of supply chain sustainability
Supply chains are now a concern for consumers and the industry must use this opportunity to create change which is both sustainable and efficient. 
By engaging with disruptive technologies and each other, the industry can get there.