PlatformE acquires Catalyst AI to make sustainable fashion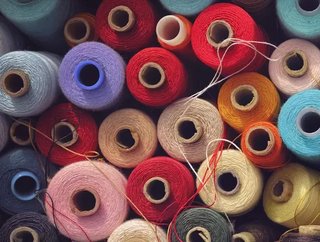 After acquiring Catalyst AI, fashion tech company PlatformE can help brands end wasteful mass production & enter into an era of sustainable manufacturing
Fashion technology company PlatformE has acquired the AI group, Catalyst AI.
PlatformE facilitates on-demand textile manufacturing and production. Headquartered in Porto, Portugal, the company was founded in 2016. 
Research consultancy Catalyst AI uses artificial intelligence and data science to support businesses. Founded in 2016, Catalyst AI is based in Cambridge, England. 
In the deal, Catalyst AI's machine learning tools will support PlatformE's services for made-to-order fashion.
PlatformE works with fashion brands such as:
Dior (founded in Paris, 1946, the French luxury fashion brand made €53bn in revenue in 2019)

Gucci (as film buffs will know, Gucci celebrated its centenary this year. The luxury clothing brand was founded in 1921, Florence, Italy, by Guccio Gucci, a former hotel porter who was inspired to design by the opulence of the guests he worked for. In 2020, the company made €9bn)

Puma (in 2020, Puma's revenue sat at €5bn. Headquartered in Herzogenaurach, Germany, the company was founded in 1948)

Farfetch (headquartered in London, England and founded in 2007, with a revenue of US$485)

The North Face (founded in 1968 and headquartered in Alameda, USA. Parent company VF Corp. has a revenue of US$12bn)
Supply chain sustainability in the fashion industry
Traditional fashion supply chains invite brands to guess in advance what items their customers will buy. This is difficult to do and brands are left with unwanted items by the time the next season of clothes arrive. While some high street brands will put these items into sales, luxury brands have been indigent about lowering their reputation. In 2018, Burberry admitted it destroyed its own leftover products, in a plan to maintain its honour as a luxury brand.
PlatformE enabled brands to decrease their waste as items are only created when there is a direct demand, meaning there is a shorter supply chain. From samples to retail, the turnaround time will be shortened from many months to less than six weeks. 
PlatformE's offerings cover three categories: 
3D digital product creation for retail experiences

A software platform streamlining e-fashion across the value chain from the product configuration to ordering, production, and logistics

A global network of modern factories which are able to produce products on-demand 
The vital role of supply chains in sustainability
The founders of Catalyst AI will still support the growth of PlatformE's data science capabilities.
"Machine learning and predictive technologies have a vital role to play in improving the efficiency of supply chains and moving to less wasteful models of production", said Dr. Ahmed Zaidi, Catalyst AI co-founder and CTO. "The digitalisation of supply chain processes is leveraging data that allows us to reduce uncertainty and improve decision making through every step of the supply chain, from procurement of raw materials to purchase by customers. PlatformE is on the front of this wave, so it is the perfect place for our technology to be applied."
"We're delighted to strengthen our capabilities with Catalyst AI's innovative intellectual property, and will benefit immensely from the team's expertise and their network of talent in one of the world's leading data science ecosystems", said Gonçalo Cruz, PlatformE co-founder and CEO.
"We started Catalyst AI with the mission to bring the latest in AI and data science to industry, which has taken us across agriculture, transportation, finance and many other sectors", said Raymond Siems, Catalyst AI co-founder and CEO. "Nothing matched the scale of inefficiencies we discovered in fashion supply chains, so we set about building tools to tackle these problems, which brought us into contact with the PlatformE team. Goncalo has an unwavering vision for the future of fashion, and the pace of change is picking up. We're excited to be part of that journey and unlock a more sustainable future for the fashion industry."