Oliver Wyman: Blockchain & Digital Supply Chains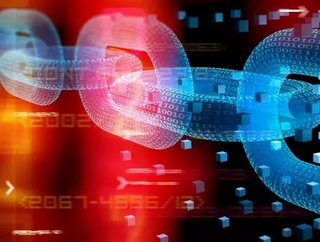 Supply Chain Digital examines Oliver Wyman's report 'Blockchain: The Backbone of Digital Supply Chains...
The supply chain of today is complex and consists of many players worldwide. 
An increasing number of supply chains face challenges that have substantial implications in terms of cost, speed and product quality. The most pressing supply chain hurdles, despite years of efforts and significant investments, are a lack of transparency due to inconsistent or even unavailable data, high proportion of manual (paper) work, lack of interoperability and limited information on the product's lifecycle or transport history. In many cases, blockchain applications can counter these inefficiencies and create a new value.
Blockchain was initially introduced commercially in the financial services industry to make trade/claims settlements and international payments more secure and efficient. The technology is more recently becoming more prominent in other industries, such as retail and consumer goods, as blockchain applications are trialled. By leveraging blockchain's decentralised cloud database, this records data in non-changeable blocks that can be shared with global players such as Walmart or Carrefour and increase transparency and drive value through every step of the supply chain.
Blockchain is more than a pure electronic data interchange (EDI) - it is the backbone of digital supply chains, providing distinct advantages over today's conventional supply chain infrastructure and analytics capabilities. Blockchain is scalable - any number of players might be seamlessly integrated into the blockchain without losing data consistency. Blockchain is independent of adjacent and legacy systems, making implementation quick. After data is recorded in a block, it is non-changeable and the distributed-storage features makes cyberattacks very difficult. Every player along the chain holds a complete copy of the data, however, by defining specific access rights, players can ensure that confidential corporate information is kept private. 
Oliver Wyman believes that a three-step approach to gradually integrating blockchain into supply chains is most likely to be successful. To begin, a company-internal blockchain should be set up to give the company time to get used to the technology, while ensuring data availability and consistency. Next, extend the blockchain to adjacent players, such as third-party logistics and direct suppliers, fostering data exchange. Finally, integrate all players along the supply chain, including the end customers, to the blockchain. At its full potential, blockchain improves the customer experience, drives value end-to-end and decreases inefficiencies and lower costs.
For more information into Oliver Wyman's report, click here!